How to close a phone sale: 6 tactics that work
8 Aug 2022 in Marketing
---
The pressure is building for call centres to deliver bigger and better results. According to research by Gartner, companies are increasingly focused on providing value-added customer service and 82% have implemented or are planning to implement value enhanced strategies in their call centres.
While adding value for customers is important to help skyrocket sales and boost your revenue, it's even more important that your agents are able to reliably close sales over the phone. Practice makes perfect and with speech analytics software in your call centre arsenal, you're in the perfect position to enhance your call centre operations.
In this blog, we'll discuss 6 tactics that will help your agents close more sales, from developing a deeper understanding of what makes your customers tick and perfecting your pitch, to identifying where your best leads are coming from and adding value.
Why is closing phone sales important for your business?
With so many ways for customers to make purchases these days, why are phone calls – and specifically sales – important? It's all about the personal touch. 86% of customers prefer to speak to an actual person and interestingly, just over 70% say that they're less likely to do business with a company that doesn't have human call centre agents available.
Every time a potential customer picks up the phone, you've got an opportunity to convert. Closing sales over the phone allows you to address concerns in real-time, identify opportunities to cross-sell or upsell, and best of all, assess the performance of your agents to provide better training and deliver more value for your customers.
6 tactics to close a phone sale:
1. Pay attention to customer needs
It might seem obvious, but truly paying attention to what your customers need is one of the most effective ways of closing more sales. When your agents are handling hundreds, if not thousands, of calls each day, how can you make sure your customers are getting the attention they deserve? Call analytics are the key. Using the right software, you can unlock hidden insights, highlight topics and keywords, and analyse sentiment at scale.
An excellent example of this comes from Specsavers. They knew customers would be offering up valuable intelligence that could be used to evolve and improve messaging. But without an efficient way to monitor calls, they had no way of uncovering friction points that were getting in the way of conversions. Keyword spotting helped pinpoint common conversation topics, causes of friction and uncovered new opportunities. After analysing over 150,000 real customer calls, Specsavers saw an opportunity to provide more home visits to customers, which led to a 20% increase in bookings.
2. Understand what makes or breaks a call
One of the most effective ways to close a phone sale is to understand which kinds of calls lead to the desired outcome. How can you pinpoint those make-or-break moments that led to a sale? Using real-time call monitoring, you can provide effective coaching and train your agents better, steering calls in the right direction and closing more sales. This involves paying attention over time as well.
Access Self-Storage realised that the changing needs of customers during the pandemic required a different approach in their call centres. Not only did they need to improve their call handling to keep costs and waiting times down, they had to understand the questions and concerns their customers might have in a constantly evolving situation. Using call tracking, they were able to drive an impressive 35% year-on-year increase in call conversion.
3. Perfect your pitch using real insight
While there's no one magic word that can help you close a phone sale, there are definitely ways to perfect your pitch. Arm your agents with customer-winning scripts, developed based on real data. Using features such as Agent ID, you can identify which agents in your team are 'good', which are 'better', and which are the 'best'. Use these 'best' calls to enhance your sales scripts, improve your call centre training, rapidly upskill your teams and decrease average handling time.
When your agents are crushing every single call, you'll close more sales and make sure that your customers are truly satisfied. For example Pendragon, a UK-based automotive dealership group, used speech analytics to make improvements at scale. They were able to pinpoint every call where key terms were used, along with additional clarifiers like where in the call they were spoken or their proximity to other terms. They were able to drive a 63% reduction in cost per acquisition and increase sales and service calls by 12%.
4. Flag where your best leads came from
If you want to close more sales, you need to understand which channels, keywords, social ads or websites led to your customer to pick up the phone. Call tracking and analytics can help you understand the full customer journey by understanding where your best leads come from and crucially, how you can find more of them, enabling you to close more sales.
For example, Flight Centre wanted to focus on the promotion of tailor-made holidays which required in-depth calls with potential leads. To maximise profits, they needed to identify which channels were generating high value calls. Conversation Analytics enabled them to set goals based on location, intent, and even brand words that they marked as high or low value. This led to a 46% year-on-year increase in conversions and a 44% increase in the number of high-value enquiries that led to a booking.
5. Perfect your objection handling
Call intelligence software can monitor conversations to flag keywords or trends before you're even aware of them and tie these trends to positive or negative call outcomes, so you know what to do more, or less of. This puts you in a unique position to perfect your objection handling, based on thousands of previous customer calls.
Using data from thousands of phone calls that have gone before you, you can tap into insights at scale and analyse how agents have been able to handle objections in the past. What words, phrases, solutions or incentives did they offer transform hesitant or concerned callers into happy customers? This is the kind of information that will help you effortlessly close more phone sales and boost your call centre revenue.
6. Upselling and cross-selling like a pro
Bonus round: You know how to close a phone sale, but how do you make each call even more valuable? Successfully upselling and cross-selling is the way forward. According to a recent survey, 77% of call centre agents say they are nearly always able to upsell and cross-sell when resolving support requests.
Internet Gardener may be an award-winning online retailer, but 35% of their orders are placed via phone. Phone calls lead to their highest value orders, as customers require a personal level of service when discussing big-ticket items such as sheds, furniture, and log cabins. They used Infinity to track and record every call that came into their business, showing them what source led to the call and recording revenue per call. They were able to increase their average order value by over 30%!
How Conversation Analytics can help you close more sales
A common challenge for call centres is the ability to extract customer insights that can help you close more sales. With Infinity's Speech analytics suite, Conversation Analytics, your call centres can begin surfacing hidden insights, highlight topics and keywords, and analyse sentiment in every call.
With Conversation Analytics, you can evolve your tactics based on real data from your customers. Being able to identify the finer points of conversation quickly and easily using call categorisation gives you the context and nuance that can be difficult to track when you're handling high volumes of calls.
When you put Conversation Analytics and Agent ID together, things get even more interesting. You can gain actionable insights in to how engaging the calls coming in, and going out, of your contact centre are. You can uncover the best calls to use for training, rapidly upskill your teams and decrease average handling time, all while increasing conversion rates and ensuring that your customers are truly satisfied.
Plus, Conversation Analytics integrates seamlessly with many contact centre technologies and CRM systems, including Vocalcom. This allows you to harness rich data automatically and draw links between marketing data and customer data.
Want to find out more about how to take your contact centre to the next level? Start a conversation with us today about Agent ID and Conversation Analytics.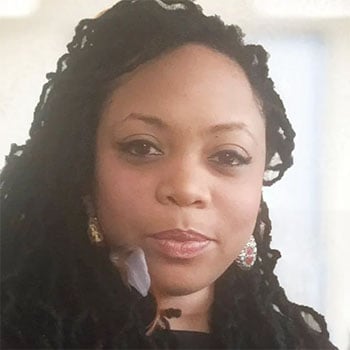 Content Manager
Michelle is the Content Manager at Infinity. She's well versed in crafting content across a variety of sectors, with a specialism in technology, including cyber security, business IT trends, digital transformation and government IT.
Recent posts
8 Jun 2023 in Interviews

May Hubdate: Your Hub just got better, here's how…

8 Jun 2023 in Interviews

Insights & Impact Ep.5: Reducing Average Handling Times (AHT)

8 Jun 2023 in Digital Marketing

The importance of call centre agent coaching
Subscribe to our newsletter *Required field