The real stand out and key difference is the customer support team - their understanding has enabled us to maintain and meet our nimble and flexible requirements.
Joe Bloomfield
Paid Digital, Data & Analytics Manager | HomeServe

Speed

Fast, comprehensive solutions
We understand you are busy, so we endeavour to provide a resolution to issues quicker than any other SaaS provider.


VIP Support

A close understanding of what matters
We create a customer-centric team dedicated to you, who will know your account and the full context of your Infinity use.


Tailored

What you need, when you need it
We take time in listening to our clients to ensure we know all of the information so we can provide the best possible solution for them.


Onboarding

A welcome to be proud of
A smooth, swift onboarding process is a high priority for us. We'll make sure Infinity is delivering results in no time, see how here.
Our mission
"We pride ourselves on creating a unique, efficient, and helpful experience. Our personal approach means you'll be assisted by someone with a full understanding of your relationship with Infinity, as well as what you are looking to achieve. Our goal is to not only provide the best support but deliver a service that goes above and beyond."
Amber Willis
Head of Customer Experience | Infinity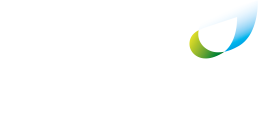 Infinity is well integrated with Google Ads and their support team has worked hard with our agency, Mediacom, to give us those vital insights.
Simone Pignatelli
Senior Digital Acquisition Manager | British Gas Business
Call intelligence can be transformational to your business. Contact us today.
Subscribe to our newsletter *Required field