Act with 100% confidence in the marketing activity that leads to bookings, and streamline your communications
Infinity's sophisticated call intelligence insights show you where your telephone enquiries are coming from, and how to get more of them. Use this information to focus your advertising budget, boost your conversion rates, and improve customer service.

Connect calls to appointments
It's not enough to just know what campaigns have been clicked on, you want to know what activity has led to people understanding they need treatment and making an appointment.
Our Conversation Analytics platform can automatically tell you which clicks led to calls that led to appointments, feeding that information into your data systems, Facebook Ads, and other bidding platforms.

Vision

See the full website journey, over multiple visits

Infinity's call tracking gives you a unique insight into every customer's journey from their initial online research, through to booking an appointment. Identify which conversion points are succeeding (and which are not) to optimise marketing campaigns.


ROI

Link bookings to the customer journeys responsible

Infinity integrates easily with your appointment booking system to monitor how many of your tracked inbound calls resulted in appointments. This gives you a clear picture on the return on investment your marketing is generating.


Segment

Isolate performance by region or clinic

If you have multiple locations, brands, or campaigns, get a granular view on their performance with Infinity's segmentation capabilities. Make sure that local nuances and opportunities aren't missed.


Bridge

Link online goals to offline calls

If somebody has downloaded a brochure or white paper from you, this can be tracked in Infinity and then connected to a call made further down the line. Such information is vital in assessing the use and effectiveness of your communications strategy.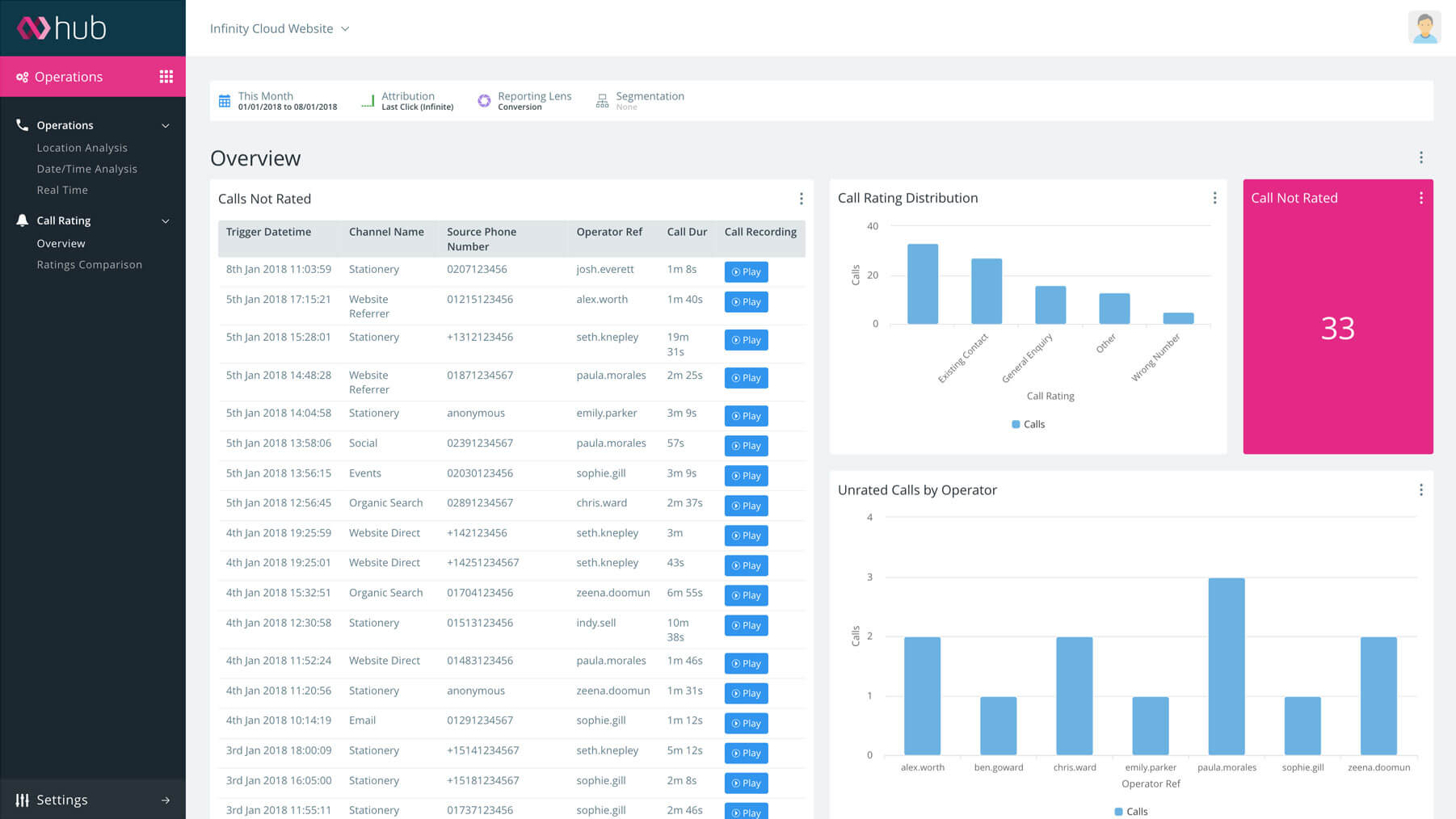 Never miss an opportunity
Set up missed call alerts in Infinity to make sure no potential high value clients are missed during peak times like lunchtimes or evenings. Additionally, calls can be forwarded to other locations or mobiles during certain hours to ensure maximum availability.
Rate and record calls for training
How your call staff handle people contacting you will make a big difference in how comfortable patients are in getting treated with you. Infinity is able to record calls, while you rate them by outcome. Using this, train your teams by showing them what worked and spread best practice.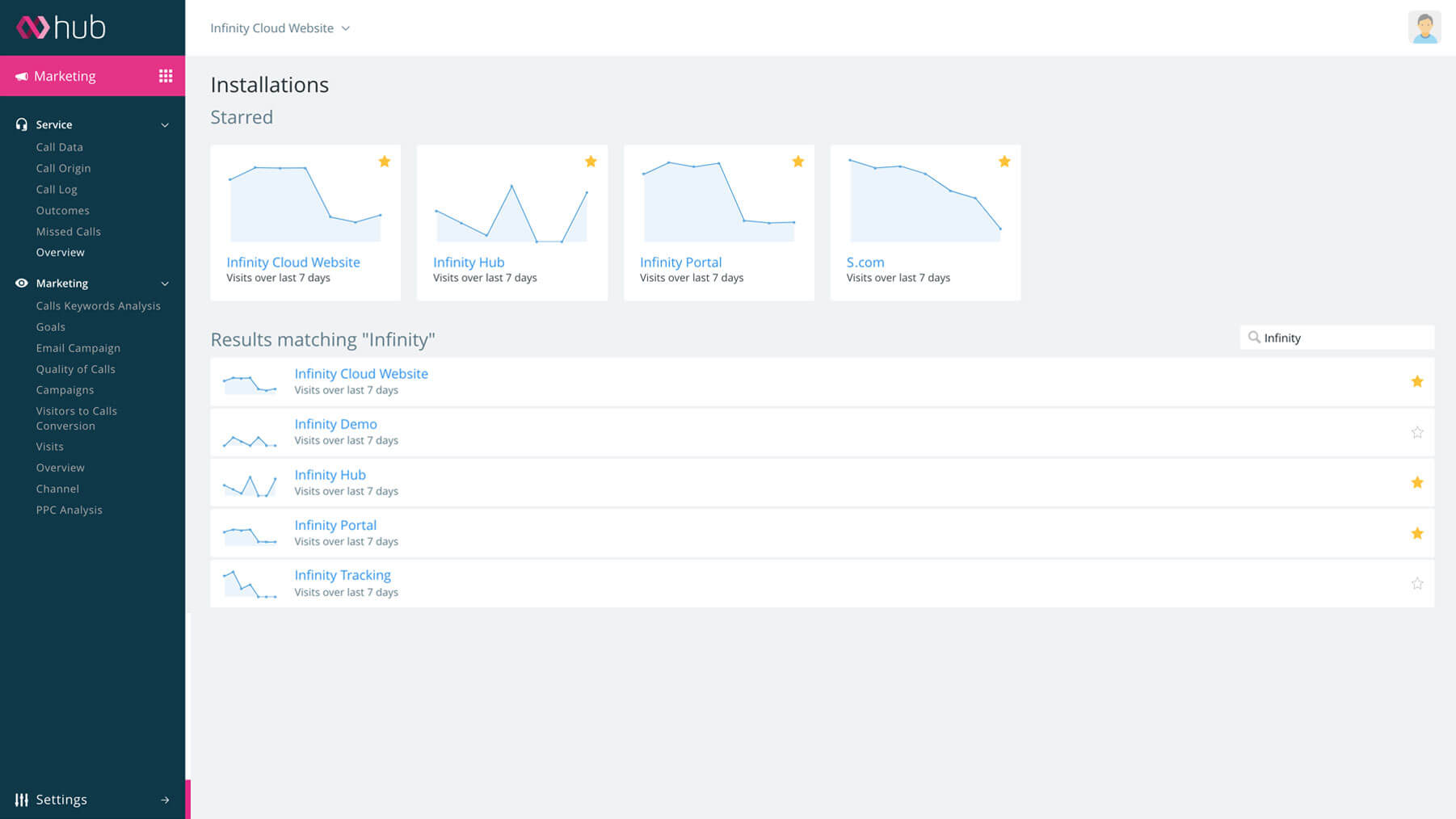 Building brand confidence
To build trust in your brand from your patients, Infinity's trackable numbers are available in over 75 countries. For added peace of mind, Infinity offers you regional call tracking numbers for added locality. Ideal for tracking to specific clinics or locations.
Infinity is working alongside top healthcare companies across the globe to improve marketing efforts and provide an efficient service to their patients.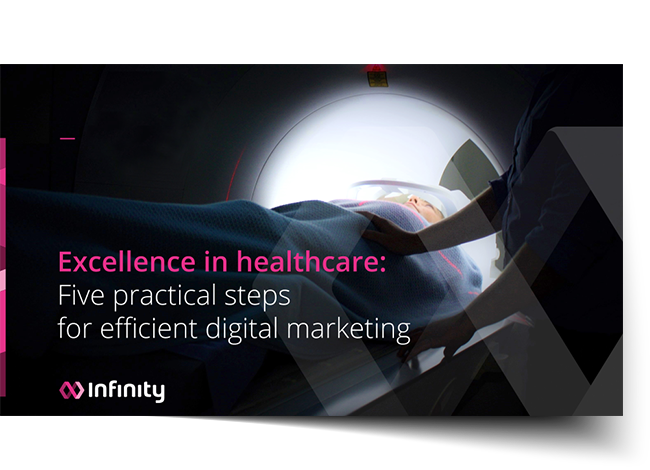 e
Books
Why healthcare can't wait for digital transformation
The pandemic has put enormous strain on healthcare providers, learn how advances in digital communications can help the fightback.
Read the eBook
Call us today on +44 33 3060 0118 to discuss the right package for your business or complete the form and we'll call you back.