Boost your value to your clients
Modern agencies of all sizes are expected to provide needle-moving results, with trustworthy proof of their effectiveness. Call tracking not only proves your results, the intelligence Infinity provides also powers continuous improvement to drive sales and optimise marketing spend. Hundreds of agencies are regularly winning new business in partnership with Infinity, why not join us?
Whether you are part of a large international group, or a specialist digital agency, our partner programme has been built with these responsibilities in mind, allowing you to pitch and perform with confidence.

"Infinity has made the world of difference for easy reporting and time-saving insights which are easy to pull from the platform and links perfectly with the Google Marketing Platform and Google Analytics."
Guillermo Dvorak
Planning Director | Wavemaker Global

Accountability

Prove you're delivering results
Build trust with your clients by proving that your marketing efforts are generating real results, and assign every phone call to the source responsible.


ROI

Connect activity to revenue
Link every penny earned from phone calls to the marketing activities and digital touchpoints that lead towards that sale, highlighting the value you bring to your clients.


Integrate

Many leading tech partners
Infinity has over 45 integrations with major software providers, making it a hassle-free addition to your tech stack. See our list of integrations here.


Training

Get up to speed, fast
Your team have access to our product and sales training sessions, and clients have access to our world-class Customer Success programme, plus specialised training tailored to your specific needs.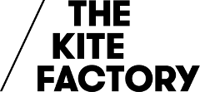 "Infinity have helped us to
achieve some impressive, meaningful results. They're the only call intelligence provider we recommend to our clients."
Nicholas Graham
Digital Strategist | The Kite Factory
Stable performance,
stable company
Infinity is built on Tier 1 carriers for peak performance and consistent reliability. As a company, we are financially secure following many years of organic growth and a subsequent, responsible long-term investment from Smedvig Capital.
Commercially flexible
Infinity offers a bundled pricing structure tailored to your needs for clear, upfront costs with easy billing to clients. Referral partners also enjoy market leading commission rates.
A two-way partnership
Infinity are here to support your promotion of our solutions by providing co-branded collateral, case studies, and testimonials. We also take a collaborative approach to joint initiatives, such as events and bespoke campaigns.
Global service delivery
We support over 75 countries covering Europe, The Americas, Middle-East, Africa and Asia Pacific. This includes key territories such as Mainland Europe, much of Eastern Europe and Scandinavia, the majority of South and Central America, Singapore, Hong Kong, South Korea, China, Australia, New Zealand.

"Infinity is our go-to solution for call tracking. We've found them to have the best quality of service and data on the market, while offering a competitive price."
Josh Hatfield
Senior Paid Media Growth Hacker | Semetrical
Some of our agency partners

Call intelligence can be transformational to your business. Contact us today.
Subscribe to our newsletter *Required field