2010
Creation
At a major tech event in London, marketing agency Jellyfish launches a groundbreaking call tracking solution. It is met with keen enthusiasm, as digital marketers see the value in the attribution it brings.
2011 Founded
After enormous interest from other agencies we created a stand alone company as Infinity with six employees, and rebuilt the tech stack from the ground up.
2012
Development
Clear use cases form across marketing and digital teams as Infinity forms hundreds of strong partnerships with clients and integrations that last to this day.
2013
A home
After two years of organic, self-funded growth, Infinity opens into our own modern, spacious office in Reigate. A destination fit to accommodate ambitious growth plans.
2014 Stateside
Increased international demand prompts Infinity to expand its customer support staff to include the US in order to serve its growing US customer base.
2015
Enterprise
Infinity brings Warren Newbert on board as CFO to add his wealth of experience to our expanding number of enterprise deals.
2016

Investment
£10m in funding is secured from Smedvig Capital to accelerate growth. Infinity opens Baltimore office and begins to establish and grow our Customer Success team.
2017
Growth
Continued expansion sees Infinity establish a presence in San Francisco, and Baltimore, as well as acquiring our first £1m customer.
2018
International
A revamped platform and brand is rolled out over the year. Infinity now employs 115 people across 5 locations, including our new London office at The Shard.
2021
Stronger together
ResponseTap became part of Infinity, allowing us to accelerate our development plans and help our customers own and improve all inbound conversations.
2022
The future
We're moving beyond call tracking and helping our customers unlock the killer insights hidden in every customer conversation - spoken or typed!
Our story
Over the last decade, we've become the world's leading call intelligence provider, and we couldn't have done it without our people.
We're committed to growth and development, from our ever-evolving product to helping our people do their best work. Whether that's flexible hours, training opportunities or the freedom to choose how to make a hybrid model work for you in one of our offices across the UK, Europe and the USA.
If you're an experienced developer looking to thrive in an award-winning team, an ambitious sales or marketing professional looking for their next challenge, or a customer success extraordinaire – we want to hear from you.
We

are driven
to grow
and evolve
We

show up,
we deliver impact,
we are proud
What we offer
We know that wellbeing is a key part of creating a great place to work. In fact, we won the Make A Difference Award in recognition of our focused approach to improving employee wellbeing and creating a positive culture.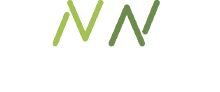 If you choose to work with us, we can offer you:
A 4.5 day working week
Private healthcare
EAP and Life Assurance (4x your salary)
Learning and development opportunities to grow your career
Regular team building opportunities, including events and team trips
Free breakfast club and healthy snacks
Enhanced parental leave and flexibility in work patterns
Why work at Infinity?
Each of our teams play a vital role in shaping what we do, with our product and our business. We think there are plenty of reasons why you should work with us, but don't just take our word for it.
Here's what you can expect from working with us.
Developers
An opportunity to join an award-winning Dev team and be a part of an ever evolving product with an exciting roadmap. We give our developers the freedom to be agile, to continuously learn and grow in a supportive environment. Work in the way that suits you, with hybrid/remote options.
Sales
Develop your career with a range of interesting clients. We believe in consistent and clear two-way feedback to improve efficiency and develop our product. We take a collaborative and consultative approach to sales, working with like-minded people, giving you the opportunity to develop your sector knowledge and deliver truly exceptional results.
Product
Be a key part of a product-orientated company with a clear strategy that informs our decision-marking. A chance to shape the platform alongside our award-winning developers, with the autonomy to make decisions and develop your skills in a collaborative team.
Customer Success
We trust you to do what's right and provide excellent support to our clients. Grow your career with a blend of interesting clients and in-role development opportunities. Feel empowered in your role to do your best work with smart tools and processes.
We are here
Surrey, UK
London Court
39 London Road, Reigate
Surrey, RH2 9AQ
London, UK
Floor 22, The Shard
32 London Bridge Street
London, SE1 9SG
Manchester, UK
7th Floor, Building 8
Exchange Quay
Salford Quays, M5 3EJ
East Coast, US
1201 Wills Street
Suite 600
Baltimore
MD 21231
West Coast, US
Three Embarcadero Center
San Francisco
CA 94111
Subscribe to our newsletter *Required field