Discover how to light up your customer journey
According to Ofgem, over 5.8 million customers have switched electricity supplier in the last year and 4.7 million have switched for gas. This highlights both the importance of improving customer satisfaction, and being operationally efficient enough to maintain competitive prices.

Conversation Analytics: When people talk, listen
Conversations matter when it comes to satisfying customers. Infinity's Conversation Analytics platform allows you to capture invaluable data hidden inside every conversation. Manually sifting through call recordings is a laborious task that limits your team's productivity. With Conversation Analytics, you can analyse automatically at scale.
This data gives you insights into your customer's experience.
For example:
Identify the type of call with over 95% accuracy
How do they feel about your product?
Did they make a payment?
Are they switching from a competitor?
What new issues are you unaware of?
Sculpt your support
By seeing the whole customer journey that leads to support calls, you will know where browsers are more likely to leave your website to call you. Sometimes a call is necessary, but for more simple issues Infinity can help deflect calls by creating more helpful website experiences.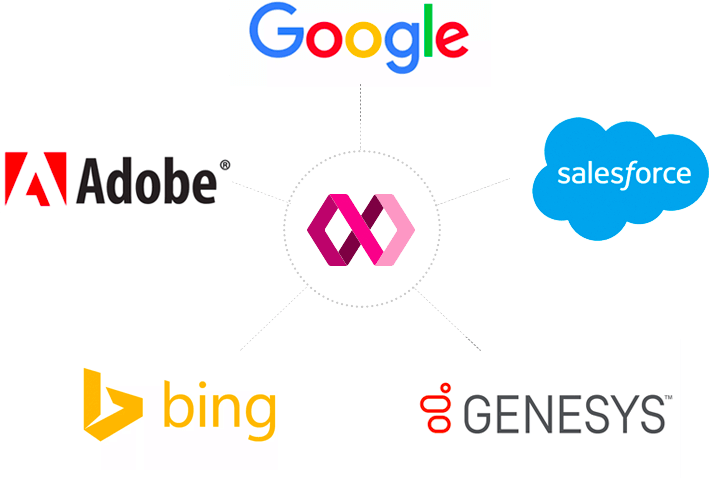 Fits your tech stack
Infinity gives a warm welcome to over 45 other partners, as we integrate with key marketing and operations platforms from Google, Salesforce, Adobe, and many more. We are also adding more all the time, constantly helping clients streamline, optimize, and improve in new ways.
"I have found Infinity by far the most informative and comprehensive call tracking system available. Infinity provides me with thorough and in-depth analysis not just for the PPC accounts I manage, but also for the SEO Manager for his analysis"
Guy Mains
PPC Manager | Opus Energy/MediaWorks
Some of the utilities brands that already trust Infinity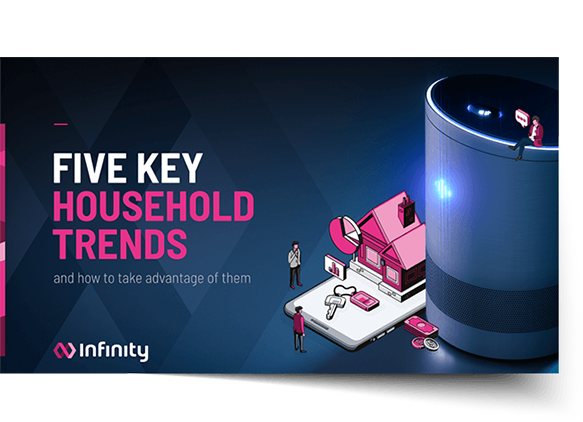 e
Books
What do your clients look for in their home...
...and why does this matter to you? Discover five key household trends, and how you can use them to your advantage in our free eBook.
Read the eBook
Call us today on +44 33 3060 0118 to discuss the right package for your business or complete the form and we'll call you back.