Say goodbye to one-⁠size-⁠fits-⁠all marketing
Whether you're looking to drive sales, increase your website conversion rate, or boost quote requests, the first step is understanding what the customer journey looks like. Call tracking uncovers crucial attribution insights including marking channels, pages visited, and more, about every single call.

28%
increase in conversion rate from PPC campaigns
35%
number of calls from PPC to the US sales team
20%
reduction in
low value calls
Pinpoint
Identify the first touchpoint that led to a call
Boost the conversion of your marketing by seeing the entire journey. Call tracking connects the customer journey to calls, showing you the keywords, channels and campaigns that lead to winning calls and providing the insight you need to invest budget in activity that works.
Global
Great service, worldwide
Infinity's call tracking system operates in over 75 countries covering Europe, The Americas, Middle-East, Africa and Asia Pacific. We also provide local numbers to give customers the confidence that they are dealing with a nearby, trustworthy business.
Filter
Streamline customer service for frictionless experiences
Don't compromise on customer service. Discover what drives support calls and provide self-service FAQs, helping customers find what they need faster and freeing up agents to focus on more complex queries.
Routing
Get straight to the point
Ensure your sales team are dealing with sales calls by ensuring support queries are routed to the correct phone agent, and spam calls are blocked. Less pressure on your teams, better customer experiences.
Conversation Analytics can unearth valuable insights
Conversations matter when it comes to creating a unique experience for customers. Conversation Analytics allows you to capture a wealth of data hidden inside these calls, at scale. Whether a customer needs a hand checking out or they want to discuss a specific product in more detail, you can get to the heart of what matters in every conversation, and use this data to improve your marketing, sales and operations strategy to benefit both your customers and your bottom-line.
Automate your revenue
By joining Infinity up with your CRM and Google Ads, you can bid on keywords based on what is generating the results that matter to you. This process can be automated for ongoing improvements. Plus, with Infinity's Hub, you're able to view all your data in a stand-alone view. From granular insights to overall pictures, the Hub is designed for flexibility and precision.
See what makes your high-⁠flyers fly so high
Infinity's Agent ID feature helps you pinpoint what tactics make your top⁠-⁠performers fly so high. An ultra-focussed view of agent performance will help you see what's working, uncover problem areas, and dramatically improve agent coaching programmes. With this intel you can make sure your customer service is best-in-class and give your sales team the support they need.
50%
boost in rate of PPC visits that led to calls
25%
increase in home visit booking calls
Make campaign optimisation pay dividends
By linking call revenue to marketing activity with Smart Match you can see which campaigns and keywords are driving customers to pick up the phone. Armed with these insights, you can be sure you're basing optimisation decision on revenue and profit rather than clicks.
Check out the retail brands that already trust Infinity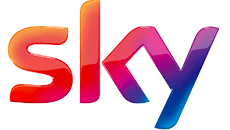 How retailers can unlock more profit with conversations
As consumers grow more cautious when it comes to spending, and marketing budgets remain under scrutiny, retailers need to find smarter ways to drive sales and expand their margins. This eBook tells you everything you need to know.
Ready to unlock real audience insight at scale?