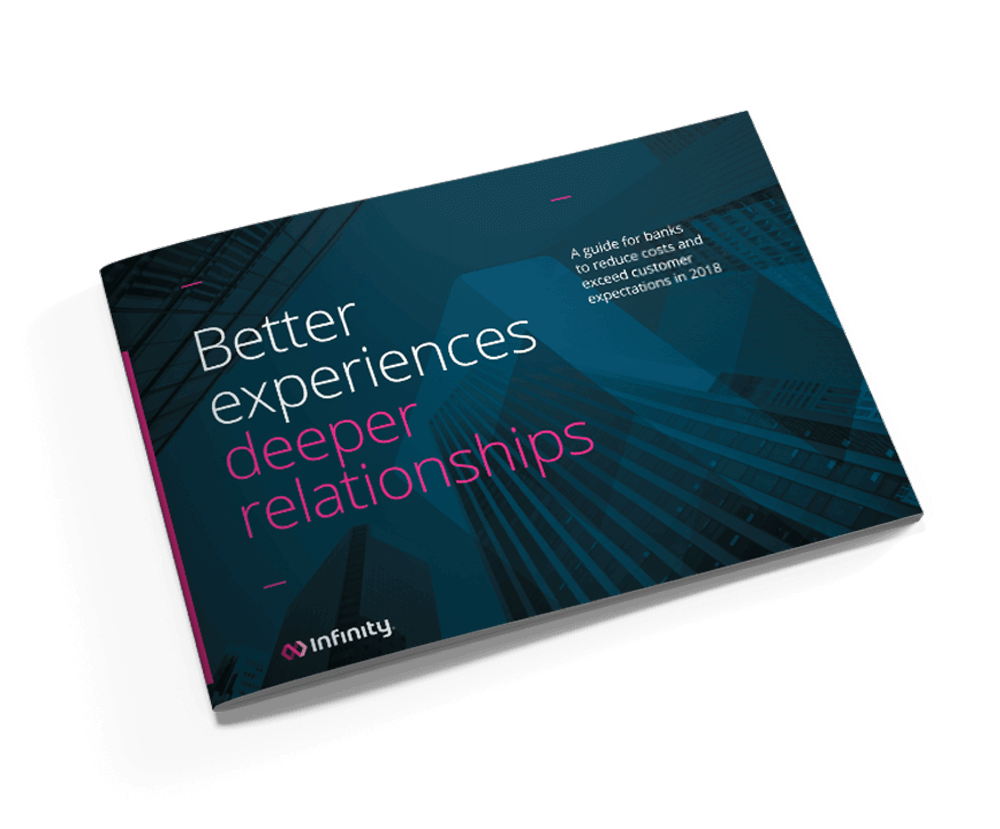 Lighten the load on your contact centre, and find what's really attracting customers
The transition from online research to offline contact via phone represents a significant juncture of data leakage. Banks and financial services providers are unable to differentiate between customer journeys that result in calls or simply leaving the website. Call tracking fills this gap, answering questions that lead to considerable savings and efficiencies.
Money talks, are you listening?
Infinity's Conversation Analytics platform transcribes calls and picks out the words or phrases that matter to you, and also picks out interesting trends.
Automatically highlight the calls that progressed the 'decision in principle' process in a mortgage, or other key outcomes, while simultaneously respecting caller privacy and redacting sensitive details.
By knowing what led to these outcomes you can refine your campaigns, customer journeys, and phone agents to deliver more.

Optimise

Infinity identifies common routes to products and queries.

These insights empower you to create highly targeted campaigns that resonate with how modern customers purchase financial services, and build contact centres that handle your customers' needs more efficiently.


Secure

Multiple layers of protection for what matters

Your customers' financial data is extremely sensitive, so Infinity uses secure data centres to ensure that any private information collected either online or through phone call recordings is kept strictly confidential.


Experience

Infinity strives to make every conversation better than the last.

Rate every call you receive, then organise call recordings by result to train staff at handling policy queries correctly to provide a better customer experience. This drives improvement in the short term, and produce a better performing team with a lower staff turnover in the long run.


Focus

Reduce operational costs by tracking the journeys that lead to support calls

Infinity also integrates with a variety of AB testing software, empowering you to test iterations of your website to see what versions are answering queries on the site. By lowering the amount of lower value FAQ type calls, you will be taking a strain off your contact centre and reduce waiting times for customers with more complex queries.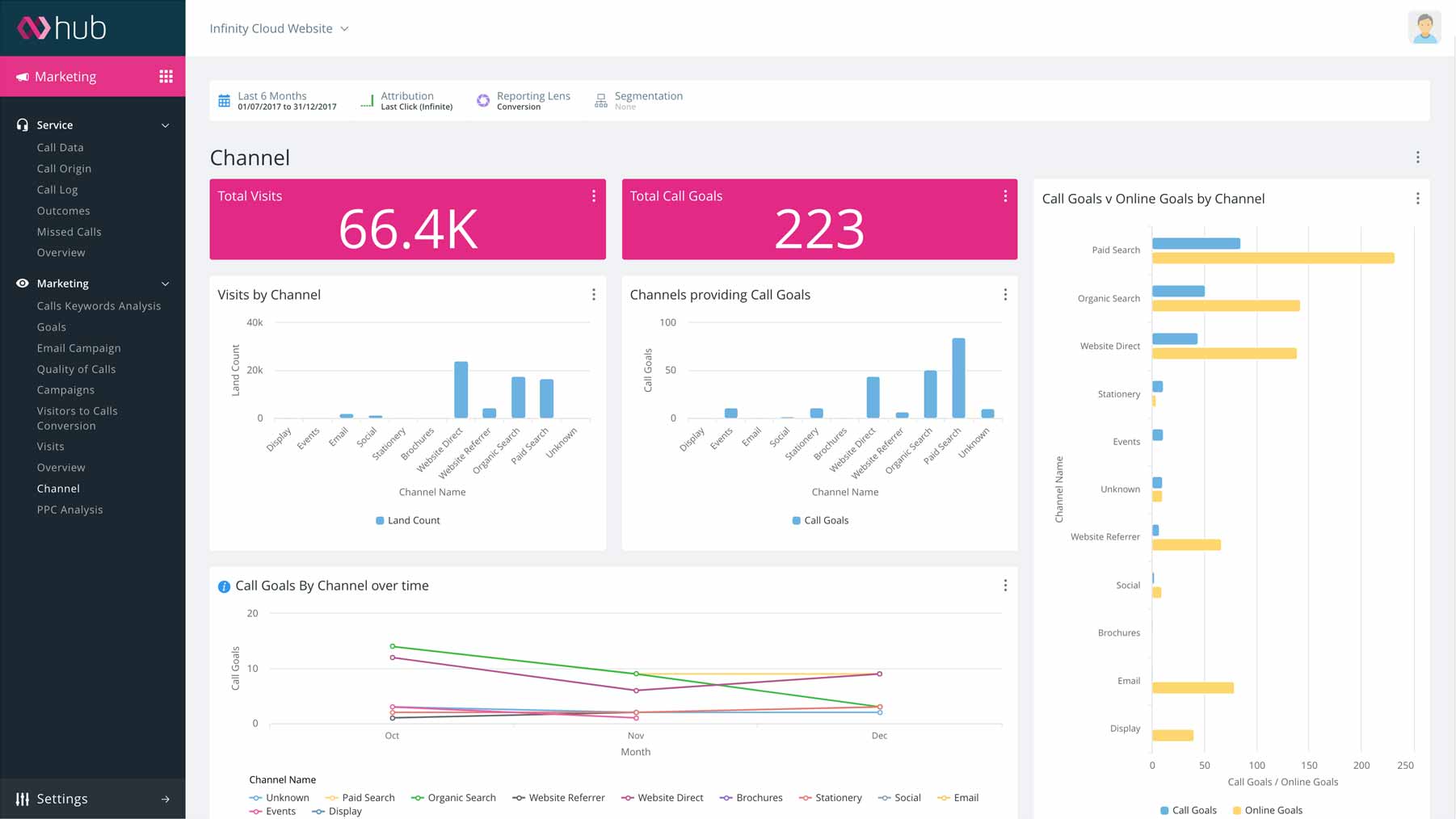 Eliminate marketing wastage
Infinity was built to optimise your whole marketing strategy from first click to last, and everything in between. Learning the paths that lead to sales, and those that don't, means your spending is far more efficient than if you acted with no verifiable guidance.
Track calls and visitors through comparison sites
Infinity tracks all visits and calls generated through comparison sites and other affiliates on a visitor level. Every call is traced back to its original source, and every touchpoint throughout the caller's digital journey will be accounted for. Infinity will differentiate between new and returning visitors to see what's bringing first-time visitors in, and what they come back for later.
"Infinity has led to a clearly trackable improvement in the efficiency of our marketing spend, and influenced what we're spending our budget on."
Matthew Collett
Marketing Director | Grove & Dean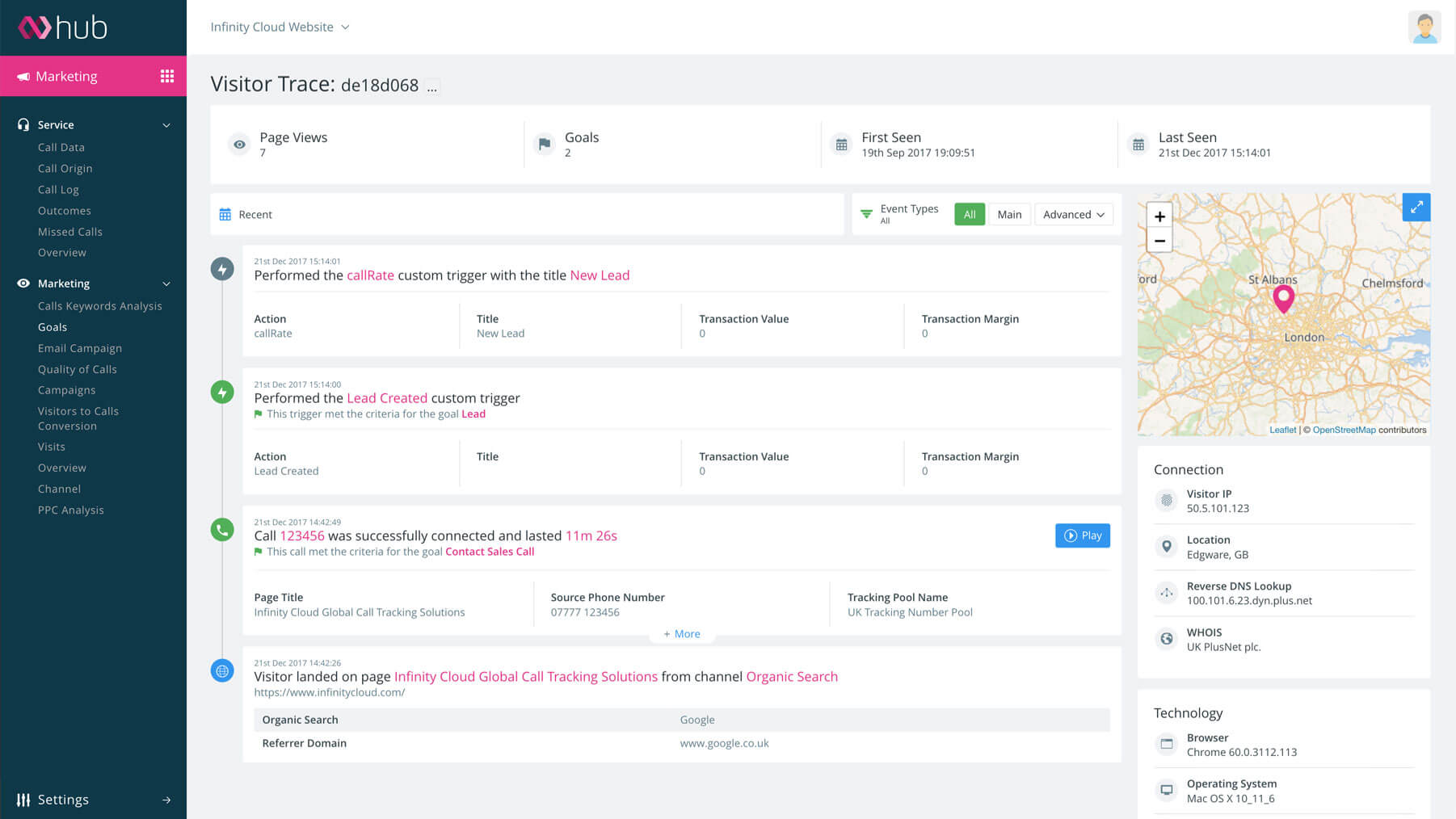 Global campaigns, local focus
Infinity services are available in over 75 countries. To build trust with customers looking to acquire financial products or services, set up local numbers for more targeted campaigns in key locations. These will then be segmented within the Infinity platform so you get an informed view about which activities are working in which area; fine tune your activity with confidence.
Easily track and segment calls from offline channels
On every channel where you place a phone number, it's important to know how many people are actually calling it. So, in addition to the dynamic call tracking numbers provided for online tracking, Infinity offers an unlimited amount of fixed numbers for your offline campaigns such as TV and radio ads, leaflets, billboards and print ads. All your marketing channels are covered, so anywhere you want to put a phone number can be tracked.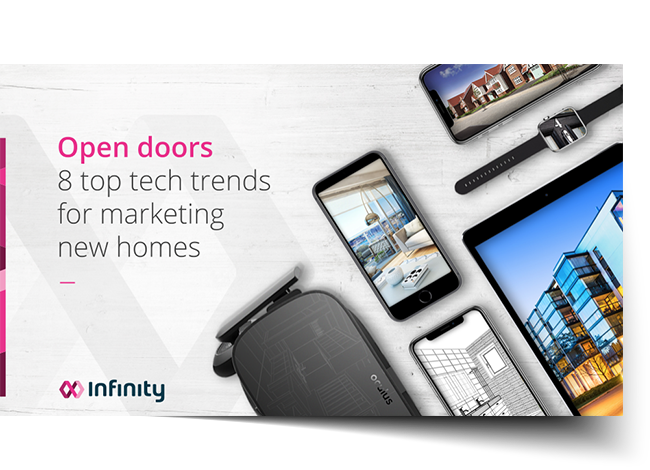 e
Books
Data-driven innovation in the mortage buyer's journey
What trends will shape the coming years for mortgage buyers, and why is it important for banks to act quickly?
Read the eBook
Call us today on +44 33 3060 0118 to discuss the right package for your business or complete the form and we'll call you back.