Maximise viewings from calls
Record every inbound phone call and rate the outcome to improve your touchpoints throughout the customer journey. Capture caller data correctly to provide better customer experiences, and make sure each conversation is better than the last.
See what makes your high-⁠flyers fly so high
Infinity's Scorecards and Agent ID features help you pinpoint what tactics make your top⁠-⁠performers fly so high. An ultra-focussed view of agent performance will help you see what's working, uncover problem areas, and dramatically improve agent coaching programmes. With this intel you can make sure your customer service is best-in-class and give your sales team the support they need.

Infinity have provided us with a crucial level of insight into what's driving quality phone calls, which represents about 65% of our inbound leads.
Robert Preston
Digital Marketing Manager, Carter Jonas
Make your PPC bidding more intelligent
By linking call revenue to marketing activity with Smart Match you can see which campaigns and keywords are driving customers to pick up the phone. Armed with these insights, you can be sure you're basing optimisation decision on revenue and profit rather than clicks.
These clients already trust Infinity to help build their business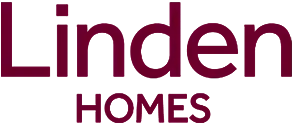 8 top tech trends for marketing properties
Learn how you can take full advantage of the technology needed to capture the richest of insights from the phone conversations you have with potential homebuyers.
Ready to unlock real audience insight at scale?