Turn insurance aggregator business into yearly renewals with Conversation Analytics
There's more to an insurer than price alone, but do you know what's going to keep a customer when a better offer comes knocking at renewal time? Do you know what's helping to drive acquisitions outside of aggregator sites? Call tracking and conversation analytics from Infinity can help insurers answer both of these questions.
Are you effectively building direct relationships with your customers? Let Infinity uncover how to make your conversations convert.
"We switched to Infinity to help Swinton correctly attribute which channels drive quality phone calls that lead to policy sales. Infinity's Conversation Analytics suite will also enable Swinton to uncover insights that provide an enhanced customer experience."
Gary Eggleton
CMO | Swinton Insurance
Insuring specialist products?
Some things can be insured easily in a couple of clicks, job done. But what about large corporate contracts, rare items, or the final model of a vintage car? These may be great customers to take on board, but will often need a conversation. Infinity has a proven record of helping insurance marketers boost calls for these types of product by over 75%, what would that be worth to you?
In insurance, safety matters
As insurers, your customers may share sensitive information with you over the phone. It's imperative that this is protected, and Infinity is the only call analytics provider on the planet with Encrypted SIP calls. We also assist in ensuring GDPR compliance, and our Conversation Analytics suite identifies payment details and stops recording to maintain confidentiality.
"We use Infinity with all of our insurance clients, who want to maximize their return on competitive PPC keywords, and ensure that they have the full view on how their marketing spend is performing."
Steve Tarbard
Founder / BeyondClicks
Some of the insurance brands that already trust Infinity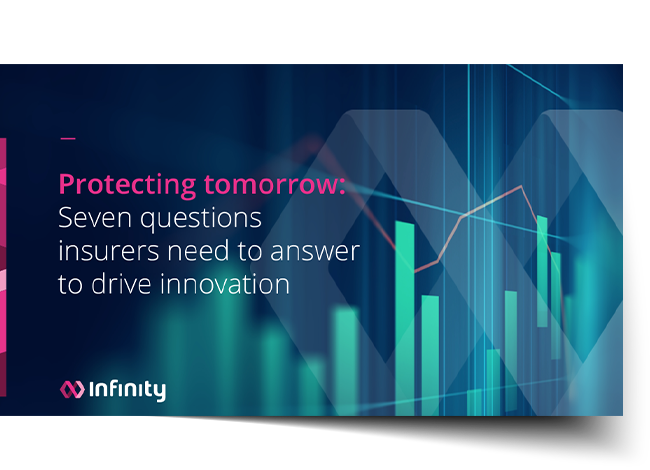 e
Books
Innovative insurance opportunities are vast
But where do you begin? Start by answering these seven questions in our free eBook.
Read the eBook
Call us today on +44 33 3060 0118 to discuss the right package for your business or complete the form and we'll call you back.