"Being able to link Google Ads and Google Analytics with Infinity
has made the world of difference for easy reporting and time saving insights."
Guillermo Dvorak
Planning Director | Wavemaker Global

The Infinity data you need, right where you need it.
Create your own charts and reports.
Share easily with colleagues.

Infinity allows you to identify whether display impressions have contributed to post impression phone calls.
Tailor display budgets confidently, with the knowledge that the ROI is proven.

Infinity allows you to see which keywords work, and which don't, within your bid management solution.
Infinity sends call data related to Paid Search by firing custom actions into the Search Ads 360 API.
Key benefits
See the full website journey, over multiple visits for informed conversations.
Calls reported all the way down to keyword level.
Implement a digital-first strategy by deflecting calls with an optimised digital journey.
Increase revenue by optimising marketing spend and improving call outcomes.
Reduce costs by eliminating wasted ad spend.
Directly track your sales to the initial source.
Improve client engagement and increase revenue.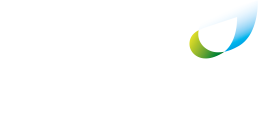 "Infinity is well integrated with Google Ads and their support team has worked hard with our agency, Mediacom, to give us those vital insights."
Simone Pignatelli
Senior Digital Acquisition Manager | British Gas Business
Call intelligence can be transformational to your business. Contact us today.
Subscribe to our newsletter *Required field