Bridging the gap between on and offline lead capture
Call tracking bridges the gap between online and offline lead capture, so if someone researches a car on your website, but uses the phone to book a test drive, you'll know it's the same prospective client. Infinity already maps the marketing outcomes of some of the biggest automotive brands, ensuring they understand which marketing channels drive phone calls and, more importantly, sales.

We achieved a 250% increase in phone leads, combined with a dramatic drop in costs.
John-James Harrison
Mindshare, Mazda
Measure
Find the activity that works, and what doesn't
Optimise your marketing spend with Infinity by getting a granular view on what is and isn't leading to valuable calls further on down the funnel. This includes finding the PPC terms that are driving clicks but not contributing to sales.
Local
Use both dynamic and fixed numbers with a local number
Provide dealerships with local numbers for all UK regions, and over 75 countries. For use in both online, and offline campaigns such as billboards, stationary, radio adverts, or flyers.
Conversion
Identify and catalogue your calls with Conversation Analytics
Our Conversation Analytics platform will identify calls with specific terms that indicate outcomes. Save hours of manual listening time by picking out calls with the precise keywords that matter to you, as well as those where payments are made.
Segment
Split results by dealership, brand, or region for focused analysis
See what's driving calls to individual dealerships or other custom segments. A granular view of your performance will identify where certain strategies are working well, where improvement is needed, and any local nuances.
Want to know how the major automotive dealership group drove down costs and accelerated sales with the help of call intelligence? Find out more
64%
Reduction in cost per acquisition
12%
Increase in sales and service calls
30%
Reduction in unanswered calls
Fuel your car sales with Conversation Analytics
Whilst call tracking tells you what led to a call, our advanced Conversation Analytics suite tells you what happened on your calls – at scale. With Conversation Analytics, dealership groups can identify the keywords, phrases, and customer experience trends within those conversations, improving your customers' experience and enable smarter selling.
Rate call outcomes
Clearly see the results your marketing efforts have led to by recording the outcomes of a call when they come into a dealership. Connect our call tracking technology with your CRM to see what marketing output has been a touchpoint on the way to a test drive, vehicle service, or purchase.
Multi-channel tracking
Leave no stone unturned by using Infinity's trackable numbers on all online and offline campaigns where you use a phone number. Numbers on your website can be dynamic, providing feedback on the digital journey of the individual over multiple visits to your site.
Meanwhile, fixed trackable numbers will show you the precise channel where a caller was inspired to call. Perfect for seeing who contacts your business after viewing a brochure, leaflet, or TV ad.
Drive profit the smart way
Link call revenue to marketing activity with Smart Match to see which campaigns and keywords generate the most revenue. Then, start to base optimisation decisions on outcomes and profit rather than clicks.
Create more top performers
Infinity helps you identify what tactics make your top⁠-⁠performers fly so high. A granular view of agent performance will help you see what's working, identify any problem areas, and dramatically improve training programmes. Use the intel to fine-tune your customer service and make sure all of your team are equipped to close more deals.
Driving results for our automotive partners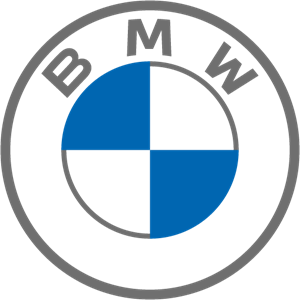 Optimising the automotive customer's experience
Car buyers expect dealers to be completely in tune with what they want. To sell more cars you need to nail your customer experience.
Ready to unlock real audience insight at scale?