Ultimate guide to cross-selling and upselling in call centres
18 Jul 2022 in Marketing
---
A conversion may be the ultimate goal of a call, but what if you could identify opportunities to increase average order value and amplify the revenue potential of each and every customer? Call centre agents are uniquely placed to not just delight customers, but to drive additional revenue through well-timed sales tactics.
Being able to effectively identify cross-selling and upselling opportunities can increase revenue, without fielding dozens of extra calls. According to a recent survey, 77% of call centre agents say they are nearly always able to upsell and cross-sell when resolving support requests.
In this blog, we'll explore how to successfully identify upselling and cross-sell opportunities using call centre software, plus we'll share upselling and cross-selling examples and techniques to improve your own call centre strategies.
What is cross-selling in contact centres?
Cross-selling involves encouraging customers to purchase something in conjunction with the primary product or service you are selling. For example, if you've sold an expensive gadget to a customer, you might also recommend purchasing an extended warranty or insurance to make sure their product is protected in the evident of accident or loss.
Cross-selling often works best when you offer products or services that complement or enhance the customer's initial purchase. It's a simple way of generating additional revenue, by increasing the average order value of your customers. One in two customers say they find agent recommendations helpful, and they'll usually make additional purchases.
What is upselling in call centres?

Upselling involves persuading customers to purchase an upgraded or premium version of the product or service they've initially committed to, rather than selling complementary products. For example, if you're selling long-haul flights to holidaymakers, you might pitch an upgrade to first class as an opportunity to enjoy extra leg room on their journey.
Think of upselling in contact centres as 'piling on' to the product or service you're offering, rather than building around it with additional items that work in conjunction. According to research, upselling can increase revenue by up to 30%, and upselling is 68% more affordable than acquiring new customers.
How do you identify cross-selling and upselling opportunities?
Call monitoring software is perfectly placed to identify cross-selling and upselling opportunities quickly and easily. Here's how.
Understand how your best agents succeed
By highlighting keywords that are related to certain call outcomes, you can test sales scripts. Harness real customer data and scenarios to refine your most persuasive calls-to-action. Use features like Agent ID to gain intel into how your best agents are upselling and cross-selling. You can even isolate calls to gather learnings that can be shared across your call centre. Upskilling your contact centre teams has never been easier.
Track purchase trends over time
What if you could examine purchase trends over time to understand those peak days, months, or seasons when people are more likely to be persuaded? Use features like Call tracking to accurately record call outcomes against desired goals and channels. Tracking this data over the long-term can help you understand purchasing trends over time and adjust your tactics accordingly.
Highlight common pain points and deliver solutions
One of the best ways of identifying cross-selling and upselling opportunities is to make the most of the customer data you already have. Speech analytics software can deliver valuable insight into frequently asked questions, common pain points, and customer needs, using real customer data as the basis. With this information at your fingertips, you can engineer more satisfying customer conversations by delivering the right solution at the right time.
Deflect low-quality calls to focus on real revenue potential
Save time and resource by deflecting the calls that are unlikely to boost your average customer value. For example, if you notice that customers from a specific source are likely to spend less money, you can identify and deflect these types of calls – by encouraging them to purchase online – to make sure your agents are only spending time on high-value ones.
Smart Match can connect calls to revenue, allowing you to build a holistic picture of the value of your calls, increase your average order value, and understand where the highest quality leads come from. Use call data to optimise your marketing efforts based on tangible sales, boosting your bottom-line effortlessly.
Which brands are succeeding at cross-selling and upselling?
Case study: Internet Gardener


Internet Gardener may be an award-winning online retailer, but 35% of their orders are placed via phone. These are their highest value orders, where a personal level of service is needed to discuss the details of big-ticket items, such as sheds, furniture, and log cabins.
Internet Gardener used Infinity to track and record every call that came into their business, showing them what source led to the call and recording revenue per call. They were able to increase their average order value by over 30%!
Case study: Flight Centre
Independent travel company Flight Centre wanted to focus on the promotion of tailor-made holidays, which required in-depth calls with potential leads. To maximise profits, Flight Centre needed to identify which channels were generating high value calls.
Conversation Analytics enabled them to set goals based on location, intent, and even brand words that they marked as high or low value. This led to a 46% year-on-year increase in conversions and a 44% increase in the number of high-value enquiries that led to a booking.
How Conversation Analytics can identify cross-selling and upselling opportunities
A common challenge for call centres is the ability to extract customer insights from each and every phone call at scale, never mind trying to layer cross-selling and upselling opportunities on top of that. With Infinity's Speech analytics suite, Conversation Analytics, this is no longer a problem.
Conversation Analytics effortlessly captures the data needed to build smoother customer journeys, understand the words and phrases that triggered conversion, and reduce manual work involved in handling multiple calls. Evolve your tactics based on real data from your customers, instead of relying on intuition. It can tell you things like:
Why people are getting in touch, by monitoring and logging the topics of conversation, including any associated keywords and phrases.

The outcome of each call, so you can surface trends from calls that delivered positive or successful outcomes.

How customer sentiment is changing throughout the call, so you can pinpoint exactly what makes the phone call experience positive or negative and improve from there.
With tools like Conversation Analytics and Agent ID, you can gain actionable insights in to how engaging the calls coming in, and going out, of your contact centre are. You can uncover the best calls to use for training, rapidly upskill your teams and decrease average handling time, all while increasing conversion rates and ensuring that your customers are truly satisfied, without increasing waiting times and potentially missing opportunities.
Every conversation matters. Start one with us today to unlock the benefits of Conversation Analytics and make every call count.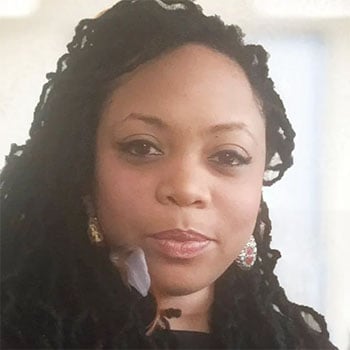 Content Manager
Michelle is the Content Manager at Infinity. She's well versed in crafting content across a variety of sectors, with a specialism in technology, including cyber security, business IT trends, digital transformation and government IT.
Recent posts
15 Mar 2023 in Marketing

How to track and reduce average wait times in your call centre

14 Mar 2023 in News

A match made in heaven: How call data and GA4 will supercharge your understanding of customer journeys

8 Mar 2023 in Marketing

4 tactics to increase average order value in your call centre
Subscribe to our newsletter *Required field