Why call monitoring software needs to be in your tech stack in 2022
22 Feb 2022 in Digital Marketing
---
What if this year, you could unearth customer insights that could positively impact your long-term strategy by optimising the customer journey? If that sounds up your street, then call monitoring software is an essential tool to add to your tech stack in 2022.
Phone calls are jam-packed with insights that could optimise your marketing, sales - and even call centre - operations, you need to be monitoring and extracting them to see the full benefits.
In this blog, we'll explain why call monitoring software is a critical tool that will surface hidden insights and vital data that can deliver more successful call outcomes. But before we dive in, let's refresh ourselves on what call monitoring is and why it's important.


What is call monitoring software?
Call monitoring is technology that allows you to observe customer calls with your agents in real-time. Every conversation matters and by adding call monitoring software to your tech stack, you're better equipped to discover what matters in every conversation.
Call monitoring is most commonly used in contact centres to help unlock more successful outcomes, whether that's reducing handling times by pre-empting issues before they arise based on previous calls or perfecting your agent's scripts to convert customers faster. With the right tool, call monitoring can also have a significant impact on your marketing strategy.


What are the benefits of using call monitoring software?
Call monitoring has the power to enhance your marketing and call centre operations by providing you with rich, customer-centric data that can be applied across the business.
The key benefits of using real-time call monitoring software are:

• Capture data and insights needed to build smooth customer journeys
• Understand the keywords that are more likely to drive conversions
• Monitor, record and assign value to call outcomes in real-time
• Evolve your marketing and sales tactics based on real customer data
• Identify pain points that can be solved before they even occur
• Share contact centre insights with the wider business
• Tap into conversational trends


Why call monitoring is an essential tool in your 2022 tech stack
We've talked about what call monitoring is and outlined some of the key benefits, but which call monitoring software should you choose? Conversation Analytics, Infinity's speech analytics suite, is the ideal tool to transform your sales tactics, marketing strategy and quality of service. It shines a light on the data and insights buried in every single call, providing real audience insight at scale.
With Conversation Analytics, you can evolve your tactics based on real data from your customers, instead of relying on intuition. It monitors conversations to understand why people are getting in touch, it flags keywords or trends before you're even aware of them, and it uses speech analysis to monitor sentiment during calls, to help you nail what makes a call a positive or a negative experience for your customers and adjust for better results.
Plus, Conversation Analytics enables you to identify the finer points of conversation quickly and easily using call categorisation, to give you context and nuance that can be difficult to track when you're handling high volumes of calls every day.
Even better, Conversation Analytics integrates seamlessly with many CRM systems, allowing you to automatically draw links between marketing data and customer data. With this knowledge at your fingertips, you're better able to map the journey your customers take and track ROI more accurately than ever before.


Here's how companies have successfully used Conversation Analytics.
The Telegraph
For UK news brand, The Telegraph,, travel is a core pillar of their revenue strategy. They operate an affiliate model, assuming responsibility for lead generation through their websites and contact centres. They wanted to understand the impact of their strategy on conversion rates, marketing effectiveness, and customer satisfaction.
As part of their wider strategy, The Telegraph used Conversation Analytics to get a clear view on when a booking or payment is made on a call to a partner. They were able to collect data that led to a 12.5% year-on-year increase in high-value calls that exceed five minutes in duration. They were also able to significantly improve the quality of attribution data for calls.
"The Telegraph has a very trusted brand, and when we're passing calls to our partners it's important for me to understand our customer's journey. Infinity's Conversation Analytics suite is very flexible, the results are immediate, and we are learning things that we didn't know before." Mark Woodcock, The Telegraph
Vodafone
Global telecommunications company, Vodafone, were faced with a challenge. Many of their broadband sales came over the phone, but they were unable to see what led to each call. Additionally, with so many calls coming in each day, they found it difficult to catalogue the type of calls and where they are coming from in order to assign calls to the correct affiliate channel.
Using Conversation Analytics' Keyword Spotting feature, they were able to highlight calls where a speaker said terms that indicate a sale, as well as other useful terms such as competitors, products, or new/existing customers. This gave them rich data that informed their strategy, as well as accurately connecting sales calls to affiliate channels and partners. Within six months, they were able to attribute over 17,000 sales and they identified a 7.5% conversion rate from call-to-purchase, significantly higher than any other channel!
"Keyword spotting via Infinity has a huge amount of benefit, not only to identify when sales have been made, but also to highlight the key themes and topics of conversation, which can lead to improvements being made to our digital marketing messages." Cai Mullins, Vodafone
Flight Centre
Independent travel company, Flight Centre, wanted to focus more on the promotion of tailor-made holidays for their customers, which often required in-depth calls with potential leads. To maximise their profits, Flight Centre needed to identify which campaigns and channels were generating high value calls.
Conversation Analytics enabled Flight Centre to set goals based on location, intent, airlines, and even brand words that they marked as high or low value. Over 100 keywords were inputted to grade the quality of a call. As a result, they saw a 46% year-on-year increase in online phone conversions and a 44% increase in the number of high-value enquiries that led to a booking.

"Because of Infinity's tracking, we can see granular insight into our campaigns. We're now able to identify customer pain points, to inform decisions on switching off landing pages that weren't previously performing or improving ones that justify additional investment. Our quality of calls has greatly improved and we can finally see what is working for us as a business." James Boyle, Flight Centre Travel Group
Every conversation matters. Start one with us to discover how Conversation Analytics can help you optimise your most valuable customer conversations.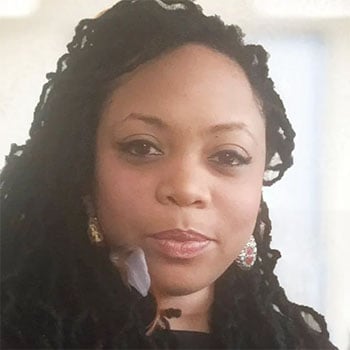 Content Manager
Michelle is the Content Manager at Infinity. She's well versed in crafting content across a variety of sectors, with a specialism in technology, including cyber security, business IT trends, digital transformation and government IT.
Recent posts
8 Jun 2023 in Interviews

May Hubdate: Your Hub just got better, here's how…

8 Jun 2023 in Interviews

Insights & Impact Ep.5: Reducing Average Handling Times (AHT)

8 Jun 2023 in Digital Marketing

The importance of call centre agent coaching
Subscribe to our newsletter *Required field