7 call centre best practices you should be focused on
6 Oct 2022 in Marketing
---
If you're responsible for call centres, you know that great customer service matters. Instinct alone tells us that we want to spend money with businesses who treat their customers right. But if we were to sit down and try to quantify what a great call centre is worth, how much are we talking?
Well, 90% of consumers use customer service as a factor in deciding whether or not they want to do business. Combine this information with the fact that customer acquisition costs more than retention, and it seems pretty obvious that call centre excellence should be your top priority.
In our opinion, creating great customer experiences in your call centre and beyond is all about getting the basics right. Establishing call centre best practices are the best way to start creating more satisfying call outcomes – for you and your customers.


What are call centre best practices?
Call centre best practices are essentially a set of guidelines, developed through intel and experience, that can help you run your call centre more efficiently and produce the results that you want. Best practices are important as they give you a clear framework for excellence and they are typically linked with KPIs and your overarching strategy.
Sometimes best practices are developed based on what works best for your individual business, most often best practices come from looking at what your competitors are getting right… or wrong! We've pooled our call expertise to create seven for you to focus on.


Best practices for call centres to focus on
1. Focus on clear and achievable KPIs
Best practices are intrinsically linked to the KPIs (key performance indicators) that your business sets. KPIs help you understand how your contact centre is performing against revenue expectations and customer targets. But what are the most important KPIs in a call centre?
There are tons of metrics you can track, but the top four that are likely to optimise call centre performance are average handle time (AHT), contact quality, conversion rate, and first contact resolution. Whichever KPIs you choose, metrics are one of the most effective ways of monitoring and measuring the performance of your contact centre.
2. Pay attention to the customer experience
Satisfying your customers and understanding what makes them tick is the best way of surprising and delighting them. Call tracking software can monitor conversations to flag keywords or trends before you're even aware of them and tie these trends to positive or negative call outcomes, so you know what to do more, or less of.
You can pinpoint those golden words and phrases that transform hesitant callers into happy customers, so you can get intelligent with how you train your agents. Plus, you're better equipped to perfect your objection handling techniques, using customer intel to create scripts that will help almost guarantee conversion and upselling.
3. Enhance training with comprehensive scripts
It's every call centre leader's dream is to have a team of high-flyers capable of reducing average handling times, boosting conversion rates and consistently hitting quarterly revenue targets. And unfortunately, one-size-fits-all training isn't going to lead to excellent customer service.
Collecting data on how to influence more successful outcomes is the perfect way to train agents faster. With tools like Agent ID, you can evaluate how engaging the calls coming in, and going out, of your contact centre are. Uncover the best calls to use for training and rapidly upskill your teams, this will help you drive more sales overall.
4. Leverage call monitoring and scoring
Call monitoring software can unlock real audience insight, at scale. According to Hubspot, 93% of customers are likely to make repeat purchases with companies that offer excellent customer service. If you're failing to monitor and score your calls, you're losing sales.
Call monitoring provides customer-centric data that allows your entire call centre to become better aligned with customer needs. It allows you to enhance the quality of your calls and deflect low-value ones by tracking keywords and conversational trends. With customer data at your fingertips, you can continuously optimise performance.
5. Link your calls directly to campaigns
Mapping the journey clearly shows you how and where your customers interact with your brand. Whether that's through a Google search, a targeted PPC campaign or word-of-mouth on social media, identifying key channels is the best way to streamline the customer journey.
Call tracking can identify keywords that are likely to trigger conversions and use these to polish up your sales scripts. With this knowledge, you can continuously optimise your scripts to focus on converting customers and boosting your revenues. Plus, with tools like Smart Match, you can link those valuable calls directly to campaigns, allowing you to be more strategic when it comes to deciding where to invest.
6. Improve customer journeys
Being able to identify the finer points of conversation quickly gives you the context and nuance that can be difficult to track when your teams are dealing with multiple customers at any one time. Feed these insights into your customer journeys and marketing strategy to create consistency across every touchpoint.
Using call monitoring to map the customer journey can shine a light on potential obstacles. Could you optimise messaging to convert faster? Are there any pitfalls in the customer journey that prevents someone making a purchase? Use this intel to create more accurate customer experience maps and reap the rewards.
7. Streamline data collection and analysis
Each and every phone call is an opportunity. When your customers pick up the phone to speak to you, they're providing you with rich qualitative data that can inform your strategy and improve your operations. In the past, you might have sampled a small number of calls each year to feed insight across your business. But what if you could analyse EVERY call?
Call intelligence software is perfectly placed to help you monitor, log and analyse calls at scale. With the right tools in place, you can automate and streamline call data analysis, saving your agents and marketing teams time and giving you vital intel that will have a real impact on your business.


How to improve call centre performance with Conversation Analytics
With Infinity's Speech analytics suite, Conversation Analytics, you can evolve your tactics based on real data from your customers. Being able to identify the finer points of conversation quickly and easily using call categorisation gives you the context and nuance that can be difficult to track when you're handling high volumes of calls.
With Conversation Analytics, you can evolve your tactics based on real data from your customers, instead of relying on intuition. It can tell you things such as:
Why people are getting in touch, by monitoring and logging the topics of conversation, including any associated keywords and phrases.
The outcome of each call, so you can surface trends from calls that delivered positive or successful outcomes.
How customer sentiment is changing throughout the call, so you can pinpoint exactly what makes the phone call experience positive or negative and improve from there.
When you put Conversation Analytics and Agent ID together, things get even more interesting. You can gain actionable insights in to how well individual agents are handling the calls coming in, and going out, of your contact centre are. You can uncover the best calls to use for training, rapidly upskill your teams and decrease average handling time, all while increasing conversion rates and ensuring that your customers are truly satisfied.
Plus, Conversation Analytics integrates seamlessly with many contact centre technologies and CRM systems, including Vocalcom. This allows you to harness rich data automatically and draw links between marketing data and customer data.

Every conversation matters. Start one with us today to unlock the benefits of Conversation Analytics for your business.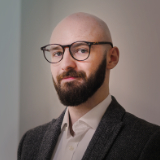 Matt is Head of Brand at Infinity. He has extensive experience helping B2B and B2C brands enhance and manage their reputations, nail their positioning, and launch hard-hitting campaigns through data-driven decision-making.
Recent posts
26 Jan 2023 in Marketing

Pulse Check: 2022 to be remembered as the year businesses failed on customer experience

25 Jan 2023 in Marketing

Everything you need to know to improve your call centre reporting

19 Jan 2023 in Interviews

MarTech360 Interview with Warren Newbert
Subscribe to our newsletter *Required field