How to increase your call centre sales using call quality monitoring
22 Aug 2022 in Marketing
---
"This call is being recorded for quality and training purposes."
We're all familiar with the idea of monitoring calls, as consumers and businesses, but how can you use this kind of information to increase sales and improve the way your team handles customer calls?
Tracking call quality is one of the easiest ways for you to enhance the performance of your sales and operations teams. Call quality monitoring can prove rich customer data that enables you to pinpoint common questions and concerns, improve your agent training and sales scripts, and score the quality of your calls to understand what triggers conversion.
In this blog, we'll explore how you can increase your call centre sales using call quality monitoring, plus we'll examine its importance in increasing customer satisfaction.
What is call quality monitoring?
Simply put, call monitoring involves technology that allows you to observe customer calls with your agents in real-time. Every conversation matters and by introducing call monitoring software into your day-to-day operations, you're better equipped to discover what matters in every conversation.
Call monitoring in call centres can unlock real audience insight, at scale. With rich customer data at your fingertips, you can continuously optimise your call centre performance. It allows you to enhance the quality of your calls and deflect low-value ones by tracking keywords and conversational trends. It can pinpoint common frustrations that stall conversion and improve your scripts to deliver successful outcomes every time.
Why is call quality so important?
According to Hubspot, 93% of customers are likely to make repeat purchases with companies that offer excellent customer service. If you're failing to track and analyse the quality of your calls, you're missing out on sales.
Call quality monitoring provides customer-centric data that allows your entire call centre to become better aligned with customer needs and present solutions. Key benefits include:
Capture data and insights needed to build smooth customer journeys.
Understand the keywords that are more likely to drive conversions.
Monitor, record and assign value to call outcomes in real-time.
Evolve your marketing and sales tactics based on real customer data.
Identify pain points that can be solved before they even occur.
How does call monitoring increase customer satisfaction?
Increasing sales goes hand-in-hand with making sure your customers are happy. Call quality monitoring, and acting on the insights you gather, is vital if you want to generate more revenue in the long run. But don't just take our word for it, here's how real businesses are using call monitoring to increase customer satisfaction.


The Telegraph
For The Telegraph, travel is a core pillar of their revenue strategy. They operate an affiliate model, assuming responsibility for lead generation through their websites and contact centres. Travel bookings involve careful research and historically, 80% of their bookings were generated offline. It was imperative that they understood the impact of their strategy on conversion rates, marketing effectiveness, and customer satisfaction on these journeys.
As part of their wider strategy, The Telegraph used Conversation Analytics to get a clear view on when a booking or payment is made on a call to a partner. They were able to collect data that led to a 12.5% year-on-year increase in high-value calls that exceed five minutes in duration. Plus, spending time measuring customer satisfaction and marketing effectiveness led to a 2.5% overall rise in call duration and helped tailor their personalised service.


Pendragon
Pendragon wanted to drive significant change across their business by truly understanding what their customers wanted. Every day, they received thousands of calls across its network of brands and dealerships. At this scale, every improvement on these conversations is significant, but without knowing what happens on those calls, it's difficult to make such improvements.
Using Conversation Analytics, they were able to pinpoint every call where key terms were used, along with additional clarifiers like where in the call they were spoken, or their proximity to other terms. Working with Infinity, Pendragon were able to drive a 63% reduction in cost per acquisition, increase sales and service calls by 12% and reduce common friction points across their major branches by 66%.


Halfords
Halfords Autocentre estimated that almost 50% of their customers research online and then purchase offline via the phone. But without being able to connect the online journey to their thousands of daily offline phone conversions, they struggled to optimise their digital marketing strategy and were concerned they were missing sales opportunities.
They also noticed that a high percentage of their calls came from Google My Business, emphasising the importance of building strong local profiles for all autocentres. This was even more important with the COVID-19 outbreak, when phone calls spiked due to people needing urgent work on their vehicles but wanting reassurance about what was open and the safety measures at specific autocentres. With this data to hand, they were able to optimise pages that led to higher phone conversions and increase revenues.
How to increase call centre sales using call monitoring
So, how can you use call quality monitoring to increase sales in your call centre? Here's some quick tips to get you started:
Use transcriptions from real calls to improve training - With Conversation Analytics and Agent ID, you can evaluate how engaging the calls coming in, and going out, of your contact centre are. Uncover the best calls to use for training and rapidly upskill your teams, this will help you drive more sales overall.
Minimise wait times and reduce pressure with customer intel - Detailed intel into customer conversations can be used to minimise wait time and reduce pressure on your call centre teams by deflecting calls efficiently. With customer data at your fingertips, you'll be able to solve issues before they even pick up the phone, meaning you can make time for the calls that matter.
Improve your upselling and cross-selling strategies - Monitor and identify the keywords that trigger customer conversions and use these to optimise your sales scripts. This can help you develop upselling and cross-selling strategies that lead to happier customers and increase your average order value.
Engineer more satisfying customer conversations - Satisfying your customers and understanding what makes them tick is the best way of surprising and delighting them. Call quality software can monitor conversations to flag keywords or trends before you're even aware of them and tie these trends to positive or negative call outcomes, so you know what to do more, or less of.


How Conversation Analytics can enhance call centre sales
Infinity's speech analytics suite, Conversation Analytics, enables contact centres to capture the data needed to build smoother customer journeys, resolve issues faster and reduce manual work involved in handling multiple calls.
With Conversation Analytics, you can evolve your tactics based on real data from your customers, instead of relying on intuition. It monitors conversations to understand why people are getting in touch, it flags keywords or trends before you're even aware of them, and it uses speech analysis to monitor sentiment during calls, to help you nail what makes a call a positive or a negative experience for your customers and adjust for better results.
When you put Conversation Analytics and Agent ID together, things get even more interesting. You can gain actionable insights in to how engaging the calls coming in, and going out, of your contact centre are. You can uncover the best calls to use for training, rapidly upskill your teams and decrease average handling time, all while increasing conversion rates and ensuring that your customers are truly satisfied.
Plus, Conversation Analytics integrates seamlessly with many contact centre technologies and CRM systems, including Vocalcom. This allows you to harness rich data automatically and draw links between marketing data and customer data.

Every conversation matters. Start one with us today to unlock the benefits of Conversation Analytics.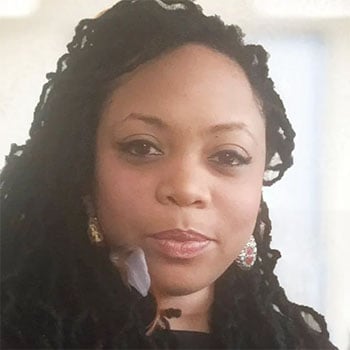 Content Manager
Michelle is the Content Manager at Infinity. She's well versed in crafting content across a variety of sectors, with a specialism in technology, including cyber security, business IT trends, digital transformation and government IT.
Recent posts
8 Jun 2023 in Interviews

May Hubdate: Your Hub just got better, here's how…

8 Jun 2023 in Interviews

Insights & Impact Ep.5: Reducing Average Handling Times (AHT)

8 Jun 2023 in Digital Marketing

The importance of call centre agent coaching
Subscribe to our newsletter *Required field