Moving the needle: 10 times Infinity made the difference
3 Mar 2021 in Marketing
---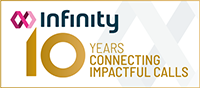 View all our anniversary content

Time flies when you're having fun, and ten years seems to have crept up on us fast. So far this year we've been looking ahead at what we think the next ten years of marketing and technology will look like, as well as some other reflections that we feel our clients and partners should take on board.
It's been fascinating to think about what the road ahead could look like, but it's important to look at how we got to this point too.
None of this would have been possible without the belief our clients over the years have shown in Infinity. So as part of our ten-year celebrations, we wanted to look at ten examples of the incredible work our clients have done and the results we have achieved together.
In no specific order, here are ten of the outcomes you could enjoy with Infinity too.


1) Flight Centre – 79% rise in tailored holiday phone bookings
As part of a website refresh, Flight Centre wanted to focus on more personal, tailor-made holidays. These often required a phone call, so by driving people to pick up the phone they needed to ensure they were reaching the right audience.
Using Infinity's Conversation Analytics platform they were able to monitor how customers perceived their brand, what sort of holidays they were enquiring about, and what activity was leading to the tailor-made holiday bookings that Flight Centre were aiming for.
"Infinity has been an important platform during our holiday section refresh and also given us great insight into average order value."
Discover how Flight Centre were able to successfully make this strategic shift in our case study here.


2) Redrow – 5X increase in high quality calls from PPC
Optimising paid search across the country for high quality calls helped Redrow achieve a 16% rise in revenue, and call quality is now a metric used to measure reliable performance throughout the country.
Watch the video below, or read the case study here.
3) Halfords – Double your customer journey visibility overnight
A lot of focus goes on long-term improvements, but it's also vital to know what benefits you are seeing right away.
Halfords were unsure how many people found them via digital channels before calling them but did know that about 50% of their leads were coming over the phone. Infinity shone a light on this enormous percentage of their customer journeys.
This enabled them to optimise their activity at a crucial time as they came out of the first lockdown in 2020.
"I cannot overstate what great partners Infinity have been…"
Read the full case study of how we helped Halfords in 2020 here.


4) Blue Bay Travel – Reduced cost-per-booking by 32%
Call tracking data doesn't have to sit in a silo, it can play a crucial role in joining platforms together.
Blue Bay Travel connected Infinity to their CRM system and their bidding platform, linking keywords clicked to the revenue they generated.
They then used Google's machine learning capabilities to create an automated feedback loop that optimised bids based on call outcomes, leading to tremendous results that made a real bottom line impact.
Throughout 2020, this piece of work was nominated for a host of awards, including a 'Highly Commended' award in the 'Most Effective Use of Paid Search' category at the Drum Awards for Digital Industries. Read more in the case study here.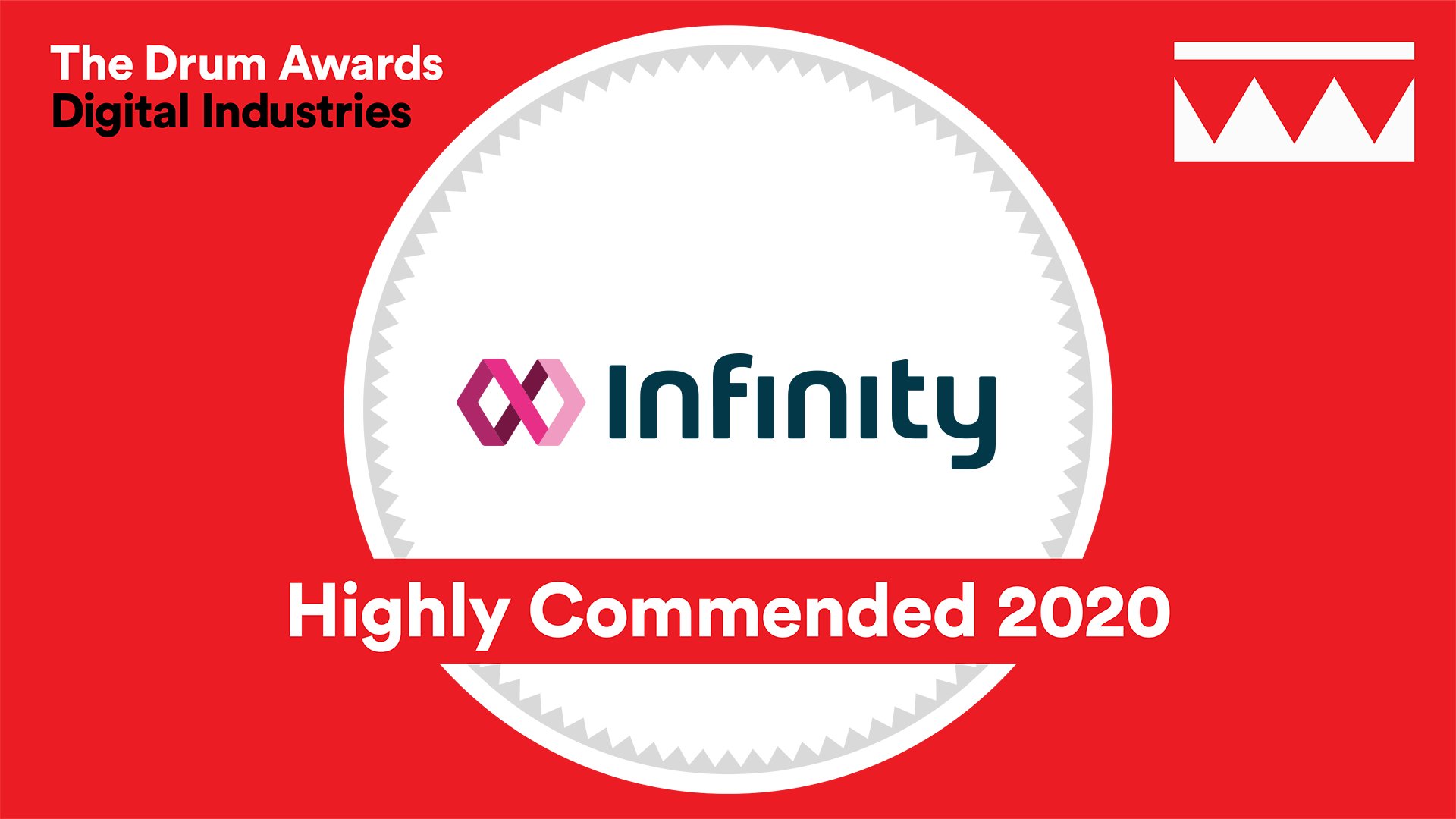 5) Sky – A seamless, hassle-free experience
First touch resolution is a crucial metric for any contact centre. Sky wanted their website to be a one-stop visit that solved their customers' queries, so used Infinity to identify which support pages were generating the most phone calls.
Next, they AB tested the pages to see which iterations were driving calls, and which were leading to exits due to the customer resolving their issue.
Not only did this call deflection project help a lot of Sky customers resolve their queries on the website without needing to call, but it also meant that those who did need to call could connect to a phone agent for a resolution quicker.
Watch the video below or read the case study here.
6) Ontrack – Missed calls plummeted by 93%
Ontrack achieved a myriad of impressive marketing and operational results with Infinity, leading to them rolling Infinity out across 25 markets and counting.
One key outcome was identifying when they were most likely to miss calls and adjusting their contact centre tactics to minimise that number, leading to less lost revenue and more satisfied customers.
"Infinity hugely impressed us with their professionalism and quality of data, they were a standout choice for rolling out across all markets…"
Read about how Ontrack achieved this, as well as some incredible marketing and operational efficiencies, in the case study.


7) The Telegraph – 51% rise in peak season high value calls
Infinity helps The Telegraph track calls to their travel and finance affiliate partners, as well as to their subscription service line. This helps them understand what's generating meaningful leads to their partners, and build successful strategies based on an informed understanding of what's truly working.
Watch the video below, or read the case study here.
8) Royal Mail MarketReach and The Kite Factory – Boost leads by 73% while reducing the cost-per-lead by 31%
As one of Royal Mail's crucial B2B services, the run up to Christmas is always a busy time.
Luckily, The Kite Factory had been closely analysing the tactics that were getting results. This included setting up custom parameters within Infinity to highlight what a truly high-quality phone lead was most likely to look like.
It was no surprise when Santa delivered an astounding boost in bottom-line impacting figures.
"Infinity are the only call intelligence provider we recommend to our clients…"
No need to bother the postman, open up the full case study here.


9) Mazda & Mindshare: 250% increase in phone leads
By segmenting local level activities, Mindshare could do many small-scale tests at Mazda's dealerships to see what was generating enquiry calls. With this insight, they could roll successful tactics out to the full network of hundreds of locations.
Shortly after winning a European Search Award for this work, Mindshare agreed to sit down for an interview with us, which you can read here.


10) Scott Dunn – 53% increase in tracked US bookings
Expanding into a new market is not a venture that should be taken on your own, which is why Scott Dunn chose Infinity's unmatched global capabilities to take the flight with them to the US.
Watch the video below, or read the full case study here.
Why not become our next success story?
We have only just begun.
Our recent invitation to become a Facebook Marketing Partner is just one example of how we're continuously evolving our product and meeting ever-higher standards of service.
Whether you're looking to gain strategic insight faster than the rest of the marketplace, build more efficient marketing teams, improve your sales performance, or curate a seamless customer experience, Infinity has something to offer you.
Start a conversation with us today to explore what's possible.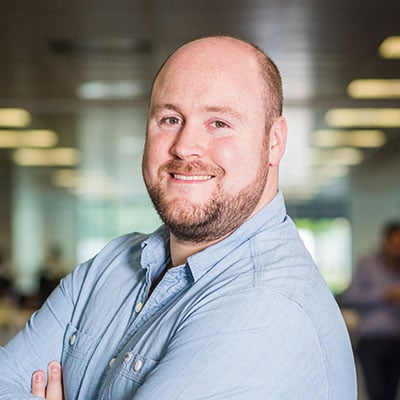 Product Marketing Manager
Andy has spent years obsessively analyzing B2B and B2C digital marketing campaigns and technology. Outside of his family, his main loves are Woking FC, his Xbox and his National Trust membership.
Recent posts
31 May 2023 in Digital Marketing

The importance of call centre agent coaching

25 May 2023 in Interviews

Insights & Impact Ep.5: Reducing Average Handling Times (AHT)

24 May 2023 in Interviews

May Hubdate: Your Hub just got better, here's how…
Subscribe to our newsletter *Required field