Renewal
Effortlessly drive renewal rate growth
Improve communications and reduce churn during the sensitive insurance renewal period. Use Infinity to understand what's working during these conversations to bring in the right type of customer and create slicker, more efficient processes.
Handling
Effectively handle more calls without creating more work
Immediately see a caller's previous interactions and understand what they're looking for. Deliver better experiences and unlock more operational savings and eliminate friction with better customer service.
Expand
Unlock value with real-time intel
Conversation Analytics can tell you who needs what, and when. Greater insight on when your customers are due to renew different kinds of insurance will make your marketing investments more effective. Plus, you have an opportunity to strategically upsell based on real intel.
Acquisition
Shine a light on the customer acquisition journey
The purchase journey is never as simple as A to B. Calls may come from aggregators, search, and other channels, but the second they call you that insight is gone. Call tracking captures this data and facilitates smarter acquisition strategies, helping you close deals in record time.
Conversation Analytics gives you the intel to retain customers
Call tracking tells you what makes a customer pick up the phone. Our award-winning Conversation Analytics suite tells you what happens when they do. Conversation Analytics transcribes calls and picks out the words or phrases that matter to you.
Automatically highlight the calls that led to a new policy or annual renewal, while simultaneously respecting caller privacy and redacting sensitive details. By knowing what led to these outcomes you can refine your campaigns, customer journeys, and agents to deliver more.
Insuring specialist products?
Some things can be insured easily in a couple of clicks, job done. But what about large corporate contracts, rare items, or the final model of a vintage car that require a more detailed conversation? Call tracking and Conversation Analytics can make securing these lucrative customers as easy as one-two-three.
Maintain brand and service standards
Check script adherence used across individual regions and call centres to build more consistent and effective customer experiences. Adapt and refine to deliver the outcomes you want.
When it comes to insurance, safety matters
As insurers, your customers may share sensitive information with you over the phone. Infinity uses secure data centres to ensure that any private information collected either online or through phone call recordings is kept strictly confidential. Plus, it can identify and redact data automatically to remove the risk of misuse or human error, to be fully compliant.

We use Infinity with all of our insurance clients, who want to maximize their return on competitive PPC keywords and ensure that they have the full view on how their marketing spend is performing.
Steve Tarbard
Founder, Beyond Clicks
Make your marketing budget work harder
By linking gross written premium to marketing activity with Smart Match, you can see which campaigns and keywords are driving customers to pick up the phone. Armed with these insights, you can be sure you're basing optimisation decision on revenue and profit rather than clicks.
Let us help you create more lifelong customers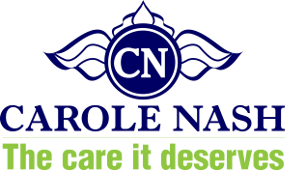 Innovative insurance opportunities are vast
But where do you begin? Start by answering these seven questions in our free eBook.
Ready to unlock real audience insight at scale?
Call us today on 443-892-2600
or fill in the form to book a demo