Smart Match is the fastest and easiest way to link call revenue to marketing activity
Easily understand which campaigns are driving your most valuable calls. And base optimisation decisions on outcomes and profit rather than call volumes alone.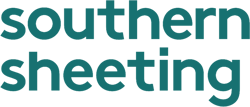 Using Smart Match, we've been able to show the value that our marketing work has been delivering in places where we couldn't before.
Jo Morfield
eCommerce Manager, Southern Sheeting Want to know how this major building materials specialist used Smart Match to increase their PPC activity's average order value? Find out more
26%
Increase in AOV on calls from PPC
11X
Annual ROI on Infinity from AOV increase
12%
Rise in sales calls to the business
Reduced cost
Lower your cost of acquiring a customer boost the
value of your average order.
Total visibility
Identify under-performing activity optimize both
digital and offline campaigns.
More control
Take back control of ROI analysis unlock insights
without the need for IT support.
Fully integrated
Share call revenue data across your tech stack
enhanced reporting and smarter bidding.
All it takes is a simple
CSV upload
Smart Match brings ROI analysis back into the hands of the marketer. There's no need to rely on data from other departments, or on additional IT support.
All you have to do is upload a CSV sales report. Then our Smart Match algorithm matches the sales data to the call, showing which marketing activity has generated revenue.
Better revelations
through integration
Using any of our integrations, Smart Match insights can also be sent to external analytics and bidding tools for enhanced reporting and the further optimisation of campaigns.

Being able to track the lead source and then assign a revenue and margin value has been a major breakthrough for us
Simon Hoe
Global Head of Digital Marketing, Cruise 1st
Product guide
Find out how Smart Match can help you see the ROI on every sales call, from every channel, in four super simple steps.
Read the guide
Subscribe to our newsletter *Required field