The Ultimate Guide To Call Monitoring: Tips, Tricks & FAQs
14 Mar 2022 in Digital Marketing
---
What if we told you that every single call that comes into your business, whether it's a customer service enquiry or a lead, contains a goldmine of data that could take your business to the next level?
Whether you want to perfect scripts or provide better customer journeys, call monitoring can have a significant impact on sales, operations and even marketing . It's also important to your customers, with Forbes claiming that the contact centre is increasingly becoming the primary touchpoint and the face of the business.
In this blog, we'll explore the purpose of call monitoring, outline the benefits of call monitoring, and share our tips for how to use call monitoring effectively to improve training, deflect low-value calls, and leverage data about your best leads to drive more.
What is the purpose of call monitoring?
Call monitoring allows you to listen to customer calls with your agents and extract valuable data in real-time that can be fed into your wider business. It's most commonly used in contact centres to optimise performance, in ways such as reducing handling times and improving call quality.
With rich customer data at your fingertips, you can continuously optimise your call centre performance. It allows you to enhance the quality of your calls and deflect low-value ones by tracking keywords and conversational trends. It can pinpoint common frustrations that stall conversion and improve your scripts to deliver successful outcomes every time.
It's not just about the bottom-line either. It's about staying ahead of the competition. According to a recent survey, 75% of leaders agree that the global pandemic has compressed the digital adoption timeline and are actively seeking to invest in technologies that will improve the customer journey and help them make data-driven decisions.
What are the benefits of using call monitoring?
The benefits of call monitoring expand beyond the call centre. It provides real customer-centric data that can be used in your sales and marketing, plus it can help everyone in your business become better aligned with customer needs and solutions.
The key benefits of using call monitoring are:


Capture data and insights needed to build smooth customer journeys.

Understand the keywords that are more likely to drive conversions.

Monitor, record and assign value to call outcomes in real-time.

Evolve your marketing and sales tactics based on real customer data.

Identify pain points that can be solved before they even occur.


A great example of using data from call monitoring effectively comes from Flight Centre, an independent travel company. They wanted to focus on promoting their tailor-made holidays, which required in-depth calls with potential leads. To maximise their profits, Flight Centre needed to identify which campaigns and channels were generating high value calls.
Conversation Analytics enabled them to set goals based on location, intent, airlines, and even brand words that they marked as high or low value. Over 100 keywords were inputted to grade the quality of a call. As a result, they saw a 46% year-on-year increase in online phone conversions and a 44% increase in the number of high-value enquiries.
Top tips for using call monitoring
We've covered the purpose and the benefits of call monitoring. How exactly can call monitoring be used to its full potential? Here are the top tips for using call monitoring in your business and the impact it can have:
Identify keywords and language that trigger conversions
Monitor and identify the keywords that trigger customer conversions and use these to optimise your sales scripts. If you're able to identify keywords that drive call outcomes you're most interested in, you can test scripts and adjust wording to increase conversion rate.
For example, rather than saying 'would you like to upgrade to first class?' you might find 'would you like more legroom?' to be a more persuasive call-to-action. You can read more about unlocking more successful call outcomes here.
Use transcriptions from real calls to improve training
Call monitoring can help you engineer more satisfying customer conversations by highlighting common pain points that cause frustration and tailoring your agent scripts to deliver solutions before they escalate. You can also better assess performance, understand where you could improve the customer experience, and even isolate calls that are significantly better at upselling to gather learnings that can be shared across your call centre.
Use customer intel about pain points to deflect low-value calls
Your call centres handle hundreds, if not thousands of calls every day. Use customer intel to handle enquiries faster, minimising wait time and reducing the overall pressure on your call agents. It's also possible to identify recurring FAQs and use this insight to deflect low-value calls by addressing them elsewhere in the customer journey. For example, if you notice queries that could easily be dealt with elsewhere, you can update your marketing materials to ensure your agents are focused on handling the calls that will convert.
Streamline the customer journey using real data
Being able to identify the finer points of conversation quickly using call categorisation gives you the context and nuance that can be difficult to track when your teams are dealing with multiple customers at any one time. Feed these insights into your customer journeys and marketing strategy to create consistency across every touchpoint.
There's always room for improvement and using call monitoring to map the customer journey can shine a light on potential obstacles. Could you optimise messaging to convert faster? Are there any pitfalls in the customer journey that prevents someone making a purchase? You can read more about customer journey mapping here.
Improve sales by identifying customer needs
Every good business is most interested in satisfying their customers and gaining a deeper understanding of what makes them tick is the best way of surprising and delightful them. Improve upselling and reduce churn by identifying needs and solutions before your customer even thinks of them.
You can also use data from call monitoring to perfect your objection handling techniques to win back hesitant customers and transform negative experiences into positive ones. You can find out more about using call monitoring to improve sales here .
Link high-value leads directly to your marketing campaigns
Mapping the journey clearly shows you how and where your customers interact with your brand. Whether that's through a Google search, a targeted PPC campaign or word-of-mouth on social media, identifying key channels is the best way to streamline the customer journey.
Analysing calls with tools like call tracking can help you map the journey your customers take more effectively. It also means you can track ROI more accurately than ever before.
How Conversation Analytics can enhance your call monitoring
Infinity's speech analytics suite, Conversation Analytics, enables contact centres to capture the data needed to build smoother customer journeys, resolve issues faster and reduce manual work involved in handling multiple calls.
With Conversation Analytics, you can evolve your tactics based on real data from your customers, instead of relying on intuition. With so much knowledge at your fingertips, you'll be able to unearth real value and turn leads into profits.
It allows you to see how your contact centre is performing, efficiently. Making it one of the easiest ways to arm yourself with the insights needed to increase average order value, improve upselling, reduce the cost per conversion, curate effective customer journeys, reduce churn and increase customer satisfaction scores.
Even better, Conversation Analytics integrates seamlessly with many contact centre technologies and CRM systems, including Vocalcom. This allows you to harness rich data automatically and draw links between marketing data and customer data.


Every conversation matters. Start one with us today to unlock the benefits of Conversation Analytics.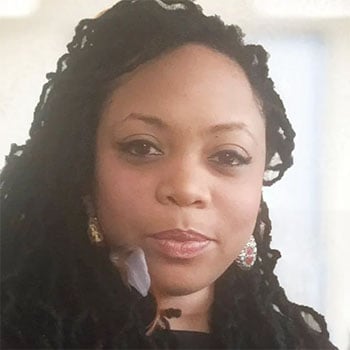 Content Manager
Michelle is the Content Manager at Infinity. She's well versed in crafting content across a variety of sectors, with a specialism in technology, including cyber security, business IT trends, digital transformation and government IT.
Recent posts
31 May 2023 in Digital Marketing

The importance of call centre agent coaching

25 May 2023 in Interviews

Insights & Impact Ep.5: Reducing Average Handling Times (AHT)

24 May 2023 in Interviews

May Hubdate: Your Hub just got better, here's how…
Subscribe to our newsletter *Required field