Driving customer conversions with call intelligence
17 May 2023 in Digital Marketing
---
Good things in life come to those who wait. While it's highly unlikely your customers have their credit cards ready to go the second they pick up the phone or click your PPC ad, there are ways to speed up the path to conversion.
When the phone rings, you're presented with a golden opportunity. Today's consumer wants the purchase journey to be more than a simple transaction, they want to be heard, understood, and develop a connection with your brand. So how can you transform calls into conversions, without creating more work in the contact centre?
Enter, call intelligence. Call intelligence is your Swiss army knife in the world of driving more customer conversions. In this blog, we'll explain how to use call intelligence to supercharge your marketing activities and speed up the conversion process with smart insights.
What is a conversion?
Before we dive into the detail, let's pause and remind ourselves what a conversion is. A conversion is defined as the point at which a consumer receives a marketing message and performs the desired action. This means a conversion can differ from business to business and campaign to campaign.
For example, if you're a B2C brand that sells a product, a conversion is likely to be defined as someone making a purchase. But it could also be someone signing up to your newsletter to bulk out your owned contacts. Similarly, for B2B, this could be getting someone to fill in a lead form, downloading a whitepaper, or registering for a webinar.
How to calculate conversion rates?
So, how do you calculate your conversion rate? A conversion rate is typically expressed as a percentage and follows a simple formula. To calculate conversion, you need to know how many conversions you've had over a set period and the total number of interactions or leads.
If your conversion metric is linked to calls, then you would use the following formula:
Conversion rate = (Total number of conversions / Calls made to your business) x 100
What is Conversion Rate Optimisation (CRO)?
The point of conversion may mean different things to different businesses, but every business benefits from Conversion Rate Optimisation (CRO). Research shows that Conversion Rate Optimisation (CRO) tools deliver an average ROI of 223%. Here are the key benefits CRO can bring to your business.
Optimise marketing activities to drive more positive outcomes
Refine your sales scripts to ensure agents deliver the best service
Understand sentiment dips so these can be avoided
Perfect communications at every stage of the buyer journey
What is call intelligence?
Call intelligence is the process of measuring, collecting, and extracting insight on data captured via inbound and outbound phone calls. This requires specific software that helps you capture specific data such as the caller's name, phone number, and the marketing source that drove the call.
In a consumer landscape filled with fleeting and anonymous digital touchpoints, and multi-channel marketing campaigns bringing in leads from all directions, calls are one of the most direct engagements you'll have with your customer. This makes it a vital opportunity to extract valuable data that will positively impact your next call, your next, and your next.
Marketing professionals can use call intelligence to optimise their campaigns. Weaving real, actionable customer data into campaign planning, execution, and reporting is likely going to lead to more qualified leads, higher conversion rates, and a better customer experience.
How to drive customer conversions with call intelligence
If you want to drive more customer conversions with call intelligence, you need to understand what triggered your customer to take the desired action in the first place. This knowledge can be used to create a more accurate customer journey map that will inform your long-term marketing and sales strategy.
Tools such as Call Tracking give you the inside scoop on customer behaviour and provide a crystal-clear view of your marketing blind spots. It can track which specific marketing activities, keywords, or channels led customers to you. Harnessing this insight saves you budget while effortlessly improving lead quality, by giving you the data to optimise your marketing campaigns.
Conversation Analytics takes this one step further by answering the questions you've never been able to ask: What is it about our product or service that has our customers on the fence? How are our best agents converting leads? How can we turn that make-or-break moment into a win? You can pinpoint the moment when sentiment dips and use clever sales scripts to turn an unhappy customer into a loyal advocate. You can even highlight the language or the incentives that resonate most with customers and use that knowledge to perfect your sales scripts - and maybe even upsell.
Call intelligence also helps you be more granular with your PPC campaigns. Infinity's Call Tracking software can give your Google ads the full tracking treatment, helping you uncover the blind spots between online clicks and offline calls. With tools like Smart Match, you can link those invaluable calls directly to campaigns, enabling you to lower acquisition costs, identify underperforming activities and, of course, increase your Average Order Value (AOV).
Examples of brands using call intelligence to drive conversions
NFU Mutual
For NFU Mutual to establish customer fit and provide the most appropriate solution, they needed to understand a customer's unique situation and insurance requirements. Calls were an essential part of the quote process. They were using call tracking to measure marketing campaign performance, but they had no idea what type of calls were being generated.
To prevent wasting time and marketing budget, and frustrating customers who wouldn't convert, NFU Mutual needed to identify which campaigns were prompting the right customers to pick up the phone. From there, they could optimise their marketing spend and keep their phone lines free for the enquiries that had the highest chance of converting to a sale.
They used Smart Match to assign outcomes to all calls where an estimated value per call could be calculated. This helped them match 100% of their marketing-driven calls to outcomes, feeding reliable data directly into their tech stack. This meant they could make informed decisions about which activities and campaigns they should sustain.
Smart Match helped NFU Mutual:
Optimise web journeys to improve call quality.
Reduce call volumes by 33% by lessening low-quality enquiries.
Increase revenue per call by 31%.
Flight Centre
Flight Centre wanted to refresh their website to focus more on the promotion of tailor-made holidays for their customers. These products required in-depth discussions over the phone to tease out the customers' needs and wants. Flight Centre needed to start identifying which marketing channels and campaigns, were generating high-value calls, and understand how to drive more.
Conversation Analytics enabled Flight Centre to set customisable goals, based on location, intent, airlines, and even specific brand words that they marked as having high or low value. Over 100 keywords were inputted to help them grade the quality of a call and to monitor if their callers aligned with their new website refreshment of luxury tailor-made escapes.
They were able to identify pain points, trends, and high-value calls in their visitor and call volumes and adapted marketing campaigns and pages based on these invaluable insights. Infinity's platform saved Flight Centre numerous hours of manual filtering of their phone enquiries. Flight Centre's work with Infinity helped them achieve the following results:
46% year-on-year increase in online phone conversion rate for their tailor-made holidays section.
Rate of visitors calling from PPC boosted by 9%.
44% of high-value enquiries now generate a booking.
Keen to start converting more calls into customers? Start a conversation with us today to find out how.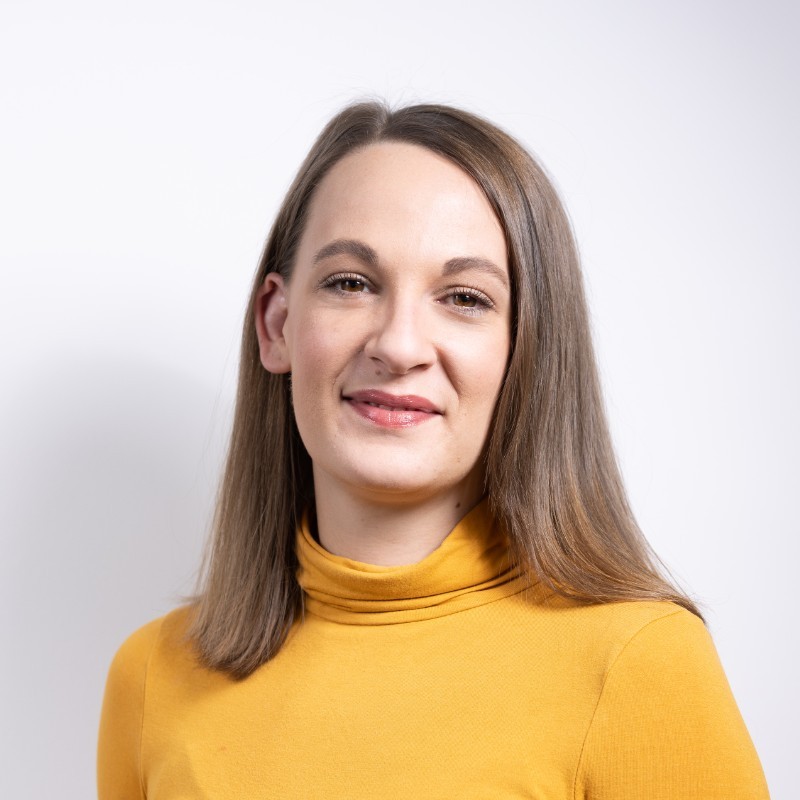 Lucy is Content Manager at Infinity. She is a B2B marketer at heart who has extensive experience in creating copy that addresses challenges and offers actionable insights to a range of personas across different sectors.
Recent posts
31 May 2023 in Digital Marketing

The importance of call centre agent coaching

25 May 2023 in Interviews

Insights & Impact Ep.5: Reducing Average Handling Times (AHT)

24 May 2023 in Interviews

May Hubdate: Your Hub just got better, here's how…
Subscribe to our newsletter *Required field