How to pick the best analytics software for your contact centre
26 Jul 2022 in Marketing
---
Every call to your business matters, and with more customers picking up the phone before making that all important sale, every conversation presents an opportunity.
In fact, in the last two years, companies have experienced an almost 30% increase in calls year-on-year. What if you could tap into insights at scale, in real-time, to engineer more successful call outcomes?
That's where real-time speech analytics come in. With real-time analytics, you monitor calls in the moment, unlocking call analytics and dashboards that can highlight keywords, speech patterns and even sentiment. With the right software in place, speech analytics won't just improve your contact centre performance, it could revolutionise your entire business.
In this blog, we'll explain what real-time speech analytics are, the benefits they can bring to your contact centre, and we'll provide a checklist of essential features you should be looking for if you're planning to add call analytics software to your tech stack.
What are real-time speech analytics?

Speech analytics software helps you track specific keywords, identify conversational trends, and analyse customer sentiment in real-time, from inbound and outbound calls – all with a view of providing a better experience for your customers and maximising revenue generation.
Analysing these metrics will allow you to unlock rich insights and collect actionable data in the moment. Real-time call analytics can equip your agents to avoid awkward silences, adjust scripts for upselling and cross-selling, and significantly increase your chances of successful call outcomes.
What are the benefits of analytics software for contact centres?
Call centre software will provide you with insights and data that can enhance your operations. Benefits of adding speech analytics to your tech stack include:
Perfect agent scripts and upskill your contact centre agents faster.
Reduce handling and wait times without compromising on call quality.
Understand the keywords that are more likely to drive conversions.
Monitor, record and assign value to call outcomes in real-time.
Identify pain points that can be solved before they even occur.


How can do you pick the best analytics software?
The best contact centre analytics tool is the one that can meet your requirements – i.e. does it track the metrics that matter? – and slots into your existing tech stack. After all, if your analytics tool doesn't easily integrate with your CRM, it's going to make extracting insights at scale much more difficult than it needs to be. With this in mind, here are some of the essential features to look for when you're shopping for call analytics software.
Call monitoring at scale
When your contact centre is handling hundreds, if not thousands, of calls every day, you need an analytics software that can keep up. Extracting insights at scale is easy with the right analytics software, whether you're interested in real-time analytics or analysing historic calls. Most importantly, you need to be able to monitor every single conversation, whether it was inbound or outbound, to truly improve sales and performance.
For Access Self-Storage, the changing needs of customers during the pandemic meant they needed to adapt their approach. They needed to handle calls more efficiently to keep costs and waiting times down, as well as gaining a better understanding of the needs and questions people had during a constantly evolving situation. Using Infinity, they saw a 50% reduction in external contact centre costs, a 23% year-on-year boost in calls from offline marketing activity, and an incredible 35% year-on-year increase in converting calls.
Keyword monitoring
Speech analytics software can monitor conversations to flag keywords or trends before you're even aware of them and assign them to positive or negative call outcomes, so you know what to do more, or less of. Pinpoint those golden words and phrases that transform callers into happy customers and use real-time intel to create winning scripts.
For example Pendragon, a UK-based automotive dealership group, used speech analytics to make improvements at scale. They were able to pinpoint every call where key terms were used, along with additional clarifiers like where in the call they were spoken, or their proximity to other terms. Working with Infinity, they were able to drive a 63% reduction in cost per acquisition and increase sales and service calls by 12%.
Tracking call outcomes
One of the simplest ways to improve contact centre performance fast is to track the outcome of each call and analyse them to understand how it was achieved. By developing your understanding of the keywords and tactics that drove successful call outcomes, you can adapt your contact centre strategies to generate more of those outcomes – and elsewhere in the business, more of those leads!
For example, Flight Centre wanted to focus on the promotion of tailor-made holidays which required in-depth calls with potential leads. To maximise profits, they needed to identify which channels were generating high value calls. Conversation Analytics enabled them to set goals based on location, intent, and even brand words that they marked as high or low value. This led to a 46% year-on-year increase in conversions and a 44% increase in the number of high-value enquiries that led to a booking.
Call quality monitoring
What if you could take your best agent and create ten more of them? With the right speech analytics software, you can do that. For example, with Conversation Analytics and Agent ID, you can gain actionable insights in to how engaging the calls coming in, and going out, of your contact centre are.
Instead of relying on a small sample of random calls, let speech analytics highlight the best calls and agents to understand best practices. With this information, you can rapidly upskill your teams and decrease average handling time, all while increasing conversion rates and ensuring that your customers are truly satisfied.


Why Conversation Analytics is a critical piece of call centre software
A common challenge for call centres is the ability to extract customer insights from each and every phone call at scale. With Infinity's Speech analytics suite, Conversation Analytics, this is no longer a problem. Conversation Analytics captures the data needed to build smoother customer journeys, resolve issues faster and reduce manual work involved in handling multiple calls.
With Conversation Analytics, you can evolve your tactics based on real data from your customers, instead of relying on intuition. It can tell you things such as:
Why people are getting in touch, by monitoring and logging the topics of conversation, including any associated keywords and phrases.
The outcome of each call, so you can surface trends from calls that delivered positive or successful outcomes.
How customer sentiment is changing throughout the call, so you can pinpoint exactly what makes the phone call experience positive or negative and improve from there.
Plus, Conversation Analytics integrates seamlessly with many contact centre technologies and CRM systems, including Vocalcom. This allows you to harness rich data automatically and draw links between marketing data and customer data.
Want to find out more about how to take your contact centre to the next level? Start a conversation with us today about Agent ID and Conversation Analytics.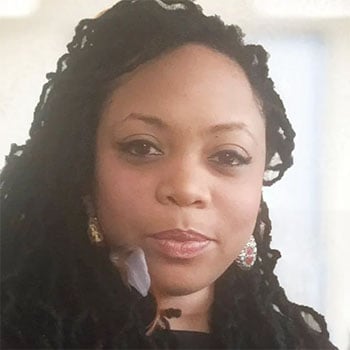 Content Manager
Michelle is the Content Manager at Infinity. She's well versed in crafting content across a variety of sectors, with a specialism in technology, including cyber security, business IT trends, digital transformation and government IT.
Recent posts
22 Sep 2022 in Marketing

5 essential skills to set your call centre agents up for success

14 Sep 2022 in Marketing

Automotive dealers must be plugged in to what their customers want

6 Sep 2022 in Digital Marketing

How to Track Phone Calls in Google Analytics
Subscribe to our newsletter *Required field