Complete List of Call Centre Metrics You Should Be Tracking Right Now
3 Jun 2022 in Digital Marketing
---
Metrics are the most effective way of monitoring and measuring the performance of your contact centres. Tracking the right metrics can unlock a wealth of insights that will make your call centre operations more effective than ever. With real customer data you can streamline the customer journey, improve call centre operations, deliver exceptional customer service and even increase your profits.
How can call centres improve metrics? By developing a clear understanding of why your customers are calling, you can highlight which interactions lead to conversions, train your agents to avoid awkward silences and deflect low-value leads, and pinpoint common queries to improve scripts and increase the number of successful calls.
What are the call centre metrics that need to be tracked?
We've compiled the call centre metrics you should be tracking right now, from abandonment rate and cost per call to FAQs. Let's take a look at the most common call metrics and how you can get better at tracking them.
Abandonment rate
Average abandonment rate is a strong indicator of how satisfied your customers are with your call centre. This metric refers to the number of customer calls that hang-up before connecting to an agent.
Why is it important?
Average abandonment rate is a strong indicator of how satisfied your customers. If they're hanging up before speaking to anybody, it suggests they're frustrated with the wait times and it's likely to lead to a negative association with your company.
How can it be tracked?
An effective way of tracking average abandonment rate is to set a sensible threshold that your customer needs to be on the phone for before you consider it a real interaction. Conversation Analytics seamlessly logs each and every call, identifying which calls you're missing and even showing you when those missed calls are most likely to happen.
For example, Saint Leo University were able to reduce their number of missed calls by 26% - even with more phone calls coming in - by using Infinity's suite of tools to identify when high volumes of calls were happening and adjusting the hours of their call centre staff to accommodate this.
Average handle time
Average handle time (AHT) tracks the amount of team your call centre teams are spending on a call with customers. Typically, AHT begins as soon as the agent picks up the call and ends when they disconnect.
Why is it important?
Tracking AHT is important because it shows you how long your call centre team typically need to spend on the phone to resolve queries or convert customers and provides a benchmark.
How can it be tracked?
Call tracking software can log AHT in your preferred system, giving you a holistic overview. With this figure in mind, you can start to optimise call centre operations. Of course, many call centres consider faster handling times a measure of success, but the quality of that call is also important. After all, is it really a good thing to have an AHT of 3 minutes if customers have to call several more times after to reach a resolution?
For example, Ontrack used call tracking to improve the quality of their calls from paid activity, leading to longer conversations from more qualified customers. At the same time, they were able to reduce missed calls by 93% by driving callers to specific webpages that could answer common queries before they made the call.
Contact quality
Contact quality is a useful overarching metric which attempts to score the quality of the call your agents have with customers. It can contain things such as whether their queries were answered satisfactorily and the overall tone of the conversation.
Why is it important?
Contact quality is an important metric as by understanding the quality of the conversations, you can optimise them appropriately. It can also help you understand from the content of the conversation whether the customer is a high-value or a low-value lead, is handling the call a good use of your agents' time or would it be better to deflect similar calls?
How can it be tracked?
Conversation Analytics can monitor conversations to flags keywords or trends before you're even aware of them, and it uses speech analysis to monitor sentiment during calls. This will help you nail what makes a call a positive or a negative experience for your customers and adjust for better results.
For example, property consultancy firm, Carter Jonas wanted to gain a better understanding of the phone calls they were receiving, especially given that 65% of their inbound leads came from calls. They wanted to improve quality and unearth insights that could make their call centres more effective. Using Infinity, they were able to increase the rate of quality calls by 10.4% and also halved the percentage of missed inbound calls.
Common queries
Common queries, or FAQs, involves monitoring conversations with your customers and identifying key topics or trends that frequently occur.
Why is it important?
Understanding why customers are calling is a useful metric. It gives you an understanding of what matters to your customers in interacting with your business or making a purchase. It can also shine a light on where you might wish to optimise the customer journey by providing more information to solve queries that don't require a phone call, reducing pressure on your teams.
How can it be tracked?
Conversation Analytics monitors conversations to understand why people are getting in touch and it can flag keywords or common queries. With this information at your fingertips, you can filter out common queries and adjust your marketing or sales materials accordingly to deflect calls of a similar nature in the future.
Independent travel company, Flight Centre wanted to focus on promoting their tailor-made holidays, which had a higher order value but often required in-depth discussions via phone. Using Infinity, they were able to identify pain points, trends, and high value calls - saving them hours of manual filtering of their phone enquiries. This led to a 44% increase in high-value enquiries that led to a booking.
Conversion rate
Conversion rate is a metric linked directly to lead generation and revenue. Conversion rate is the percentage of people that make a purchase on the call. Since a purchase may not happen during first contact, you might prefer to track the number of warm leads that convert into customers.
Why is it important?
If your business relies on phone calls to convert leads into customers, this is a key performance indicator. Understanding the conversion rate of your call centre is the key to understand how effective your agents are at driving purchase and other revenue-driven actions such as upselling and increasing average order value.
How can it be tracked?
There are a couple of ways you can measure conversion rate. The first is a straightforward calculation in which you divide the number of phone calls that led to conversions by the total number of phone calls received. If you want more accurate results, you may prefer to record initial interactions as warm leads and set a timeframe for conversion, then divide the number of conversions by the number of warm leads over a time period.
Using Conversation Analytics will allow you to see how your contact centre is performing, efficiently. Making it one of the easiest ways to arm yourself with the insights needed to increase average order value, improve upselling, reduce the cost per conversion, curate effective customer journeys, reduce churn and increase customer satisfaction scores.
Cost per call (CPC)
Similar to conversion rate given its connection to lead generation and revenue, this metric measures what each call actually costs you.
Why is it important?
This helps you understand how much a call is worth in comparison to how much money was made from the call. Tracking this makes it easier to understand which high value leads to focus on and which can be converted elsewhere. It can also help you spend your marketing budget more efficiently, if you're using advertising to drive those calls.
How can it be tracked?
As simple method of tracking this metric is to divide the total cost of all calls by the total number of calls. A more sophisticated way would be to use a call tracking software such as Infinity to gain a holistic overview of all the activity that drove that call, factoring in marketing costs, and assign a value to each call accordingly.
A great example of this comes from Semetrical, a full-service digital marketing agency. They wanted to provide better results from clients from their PPC campaigns. Using call tracking and Google Ads integrations, they were able to drive a 26% uplift in call goals and maintain an average cost per call of £14 or less.
First contact resolution (FCR)
First contact resolution (FCR) directly relates to customer satisfaction. It tracks the number of calls in which your contact centre agents are able to address their needs or convert a lead the first time, without further contact.
Why is it important?
FCR is one of the best ways of understanding how satisfied your customers are. If you're able to resolve an issue or provide solutions without needing to escalate, transfer or handle a call back, you can be assured that you're saving time for both your agents and your customers. Multiple calls may identify an issue with your customer handling that should be addressed and can reflect poorly on your business.
How can it be tracked?
There are several ways you can track this metric. The first is a simple calculation in which you divide the number of calls resolved in a particular time period (set by you) by the total number of calls during that period, then times it by 100. For more accurate results, you can survey your customers at the end of calls, asking if their query has been resolved to their satisfaction.
Another way is to use call tracking software top log repeated contact within a certain period. That is, you can automatically track how many follow-up calls or contact you receive from the same customer over a set timeframe, helping you understand how many calls on average a customer makes before they're satisfied with the resolution or purchase.
Website visitors to interactions
This metric can track engagement and show you how efficient your website or marketing activity is at driving calls. If website visits aren't leading to call interactions, there may be areas you could optimise to make it more effective.
Why is it important?
If your business depends on your website, or other marketing activities such as PPC or paid social, to drive leads, this metric is a crucial way of understanding how effective your campaigns are. If your return on investment is performing below expectation, this metric can help you identify issues and adjust your website or campaigns accordingly.
How can it be tracked?
Infinity's suite of tools can offer many ways of identifying which campaigns and keywords drive calls, but one of the best ways of measuring this is to use dynamic numbers to understand where calls are coming from and log activity accordingly.
For example, The Telegraph wanted to understand the impact of their strategy on conversion rates, marketing effectiveness, and customer satisfaction on these journeys. They used Infinity to provide visitor level insights on call quantity being driven to The Telegraph's partners, and quality insight into the contribution of their marketing activity. They also used Infinity's Conversation Analytics suite to get a clear view on when a booking or payment is made on a call to a partner. This led to a 51% rise in high-value calls from organic search during their peak seasons.
Every conversation matters. Start one with us today to unlock the benefits of Conversation Analytics and make every call count.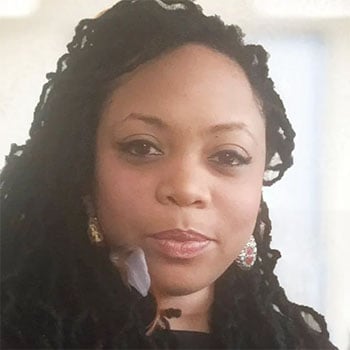 Content Manager
Michelle is the Content Manager at Infinity. She's well versed in crafting content across a variety of sectors, with a specialism in technology, including cyber security, business IT trends, digital transformation and government IT.
Recent posts
22 Mar 2023 in Interviews

How data can improve customer call centre experience

15 Mar 2023 in Marketing

How to track and reduce average wait times in your call centre

14 Mar 2023 in News

A match made in heaven: How call data and GA4 will supercharge your understanding of customer journeys
Subscribe to our newsletter *Required field