Everything you need to know to improve your call centre reporting
25 Jan 2023 in Marketing
---
When it comes to making your contact centre operations more efficient, data is king. Focused insights and reporting in your contact centre can show you what you're getting right, and where you could make improvements to enhance the customer experience and boost your bottom-line.
Call centre reporting is the key to unlocking intel and creating better customer experiences. But great call centre reporting requires two things, tracking the right metrics and collecting the right data. In this blog, we're taking a deep dive into everything you need to know to improve your call centre reporting, plus the tools that can help you do it effortlessly.


What is reporting in a call centre?
Call centre reporting, also known as contact centre reporting, is the process of collecting relevant data about your call centre operations, the calls you receive, and everything in between into reports that allow you to track and analyse overall performance.
For call centre leaders, call centre reporting can shine a light on key information such as how your agents are performing, what kinds of things your customers are calling about, and how effective your contact centre is at supporting and converting customers.
What kind of things can you expect to uncover from your call centre reports? Here are just a few of the benefits you can unlock when you improve your call centre reporting processes:
Identify the conversational trends that are likely to trigger conversion to create more effective sales scripts. For example, 'would you like more legroom?' could be a more persuasive upsell for a weary traveller than 'would you like to upgrade to first class?'
Understand which channels and keywords persuaded a customer to pick up the phone using tools like call tracking. If your agents know what is likely to trigger a call, they can be better prepared and handle calls faster.
Anticipate common pain points and FAQs by analysing transcripts. If you can provide answers and solutions to questions your customers haven't even thought to ask yet, you'll deliver exceptional customer experiences.
Reduce pressure on your teams by deflecting calls that can be dealt with elsewhere, minimising wait times and helping your teams focus on the best quality calls that are more likely to convert with the help of tools like Smart Match.
Understand the most important talking points. Being able to pinpoint the moment you convert an unhappy caller into a satisfied customer is the golden nugget for your call agents and sales teams.
Enhance overall marketing and sales strategy with rich, customer-centric data that will help you build smoother customer journeys and improve your ROI.


What's the difference between call centre reporting and analytics?
Cal centre reporting is often used interchangeably with call centre analytics. But they're not the same. Call centre reporting is a basic necessity for call centres and can do the following:
Track the customer experience by measuring against KPIs
Identify changes in basic metrics such as call volumes, AHT and ACW rates
Highlight shifting trends in your call centre
Allow you to measure your call centre performance against industry benchmarks
Analytics allow you to take call centre reporting to the next level. By implementing analytics tools, such as speech analytics suites, you can enhance your call centre reports with actionable insights – extracted from real customer calls – that can help you make data-driven decisions, understand specific trends, and accurately track the customer journey.


What metrics are used in a call centre?
Metrics are the most effective way of monitoring and measuring the performance of your contact centres and are an essential part of contact centre reporting. There are plenty of call centre metrics you can track, here are some of the key ones to pay attention to.
Abandonment rate
Average abandonment rate is a strong indicator of how satisfied your customers are with your call centre. This metric refers to the number of customer calls that hang-up before connecting to an agent.
After-call work (ACW)
After-call work (ACW) is defined as the necessary work performed by your agents after a customer interaction. This can include things such as logging the reason for a call and the outcome, adding notes to a customer record in your CRM system, and scheduling follow-up actions.
AHT tracks the amount of time your agents are spending on calls. It begins as soon as the agent picks up the call and ends when they disconnect. Tracking AHT is important because it shows you how long your agents typically need to spend on the phone to resolve queries or drive conversions.
Average wait time (AWT)
Average wait time is the average amount of time your customers spend waiting in a queue or for a call-back from your contact centre. This differs from AHT, as it logs the time spent prior to the call when customers are waiting to speak to an agent. Long wait times are likely to lead to unhappy customers and higher abandonment rates.
Conversion rate
Conversion rate is the percentage of people that make a purchase on the call. Since a purchase may not happen during first contact, you might prefer to track the number of warm leads that convert into customers.
Cost per call (CPC)
Similar to conversion rate given its connection to lead generation and revenue, this metric measures what each call actually costs you. racking this makes it easier to understand which high value leads to focus on and which can be converted elsewhere. It can also help you spend your marketing budget more efficiently if you're using advertising to drive those calls.
First contact resolution (FCR) directly relates to customer satisfaction. It tracks the number of calls in which your contact centre agents are able to address their needs or convert a lead the first time, without further contact. Multiple calls may identify an issue with your customer handling that should be addressed and can lead to negative customer experiences.


How do you analyse data in a call centre?
A common challenge for call centres is the ability to extract customer insights from each and every phone call at scale. Call centre software is perfectly placed to provide you with data that can improve your call centre reporting.
For example, Infinity's speech analytics suite, Conversation Analytics, can capture the data needed to build smoother customer journeys, resolve issues faster and reduce manual work involved in handling multiple calls. With Conversation Analytics, you can evolve your tactics based on real data from your customers, instead of relying on intuition. It can tell you things such as
Why people are getting in touch, by monitoring and logging the topics of conversation, including any associated keywords and phrases.
The outcome of each call, so you can surface trends from calls that delivered positive or successful outcomes.
How customer sentiment is changing throughout the call, so you can pinpoint exactly what makes the phone call experience positive or negative and improve from there.
A great example of using call centre software to improve reporting and introduce contact centre efficiencies comes from Access Self Storage. The pandemic meant that many people's plans changed, and with that so did their storage needs. They needed to handle calls more efficiently to keep costs and waiting times down, as well as gaining a better understanding of the needs and questions people had during a constantly evolving global situation.
They used Conversation Analytics to extract insights that helped them update processes, scripts and training. This practice was crucial in reacting to the changing needs of customers.
Using Infinity's suite of tools, they saw a 50% reduction in external contact centre costs, a 23% year-on-year boost in calls from offline marketing activity, and an incredible 35% year-on-year increase in converting calls.


Want to find out more about how to take your contact centre to the next level? Book a demo with us today.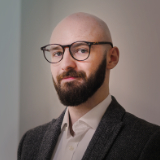 Matt is Head of Brand at Infinity. He has extensive experience helping B2B and B2C brands enhance and manage their reputations, nail their positioning, and launch hard-hitting campaigns through data-driven decision-making.
Recent posts
15 Mar 2023 in Marketing

How to track and reduce average wait times in your call centre

14 Mar 2023 in

A match made in heaven: How call data and GA4 will supercharge your understanding of customer journeys

8 Mar 2023 in Marketing

4 tactics to increase Average Order Value in your call centre
Subscribe to our newsletter *Required field