How tracking phone calls can enhance customer experience analytics
26 Oct 2022 in Marketing
---
When it comes to brand perception, experiences are more important than ever. We don't mean the experiential pop-up shop kind of experience; we mean the actual experience of talking to your call agents or your salespeople. One in four customers are willing to pay up to 10% more if they know they'll receive excellent customer service.
If you're focused on making the customer experience as frictionless as possible, you're likely to increase a customer's lifetime value as well as retain more of them. Sounds easy right? Well, it gets even easier if you know exactly where to make improvements. Measuring key metrics and tracking the right customer touch points gives you the intel you need to optimise the customer experience.
In this blog, we'll explore what customer experience analytics means for your business, we'll explain the three main components of customer experience, and we'll show you why tracking calls is guaranteed to enhance the customer experience and improve your performance across key metrics.


What are customer experience analytics?
In the digital age, the customer journey has become more complex. Your customers are engaging with you across several channels at any one time, whether they're browsing your website for deals or checking you out on Twitter. One of the most prominent and important customer channels is your call centre.
Customer experience analytics (CX analytics) involves collecting all the data available to you about customer engagement, both online and offline, to create frictionless customer experiences. By doing so, you can understand where the roadblocks are in the journey, you can improve retention and loyalty, and you're in a place to make data-driven decisions about your call centre and your overarching strategies.
So, what are the key components of customer experience? One study identified three main components that businesses should consider:
Success – Was the interaction successful from the customer's point of view? Did they get what they wanted or needed from the interaction?
Effort – How much effort did the customer have to put in to get the resolution they wanted? How easy was it for them to interact with your business?
Emotion – How did the customer feel when they interacted with your business or call centre agents? Frustrated? Satisfied? Angry? Delighted?
Given customer experience analytics relies on a range of qualitative and quantitative data, across multiple channels, accurately tracking them requires the right tools.


What are the benefits of customer experience analytics?
High-performing contact centres put the customer experience at the heart of how they measure progress and boost their bottom-line. If increased revenues aren't enough of a reason to immediately start optimising, here are a few key benefits of tracking and improving your customer experience analytics.
Make data-driven decisions using real intel – Providing better experiences is all about understanding what customers want. By tracking experience analytics, you're able to analyse a broad spread of CX data and spot the opportunities for retention, increasing lifetime value, and building brand loyalty.


Increase customer satisfaction – If you understand what your customers want and accurately record the different ways they interact with your business, you can increase customer satisfaction. Be it through anticipating their needs or tailoring products or services based on previous interactions, tracking analytics can help you create more frictionless customer experiences.


Identify and remove bottlenecks in the journey – Understanding the customer journey can save your contact centre time and money. It can also enhance your training to improve objection handling and resolve queries faster through improved CX training. If your agents know what is likely to trigger a call, they can be better prepared to handle concerns or queries.


Which metrics should be tracked for customer experience?
To be able to improve the customer experience, you need to have clear KPIs in place. While there are plenty of call centre metrics you can track, the most relevant ones you should be tracking for customer experience are.



Abandonment rate

Average abandonment rate is a strong indicator of how satisfied your customers are. If they're hanging up before speaking to anybody, it suggests they're frustrated with the wait times and it's likely to lead to a negative association with your company. Tools such as Conversation Analytics can seamlessly log each and every call, identifying which calls you're missing and even showing you when those missed calls are most likely to happen.
Average handle time
Average handle time (AHT) tracks the amount of time your call centre teams are spending on a call with customers. This is important because it shows you how long your call centre team typically need to spend on the phone to resolve queries or convert customers. Call tracking software can log AHT in your preferred system, giving you a holistic overview. With this figure in mind, you can start to optimise call centre operations.
First contact resolution
First contact resolution (FCR) directly relates to customer satisfaction. It tracks the number of calls in which your contact centre agents are able to address their needs or convert a lead the first time, without further contact. You can track FCR automatically with call tracking, which logs interactions within a certain time period.
Customer lifetime value
Customer lifetime value (CLV) shows you how much money one customer is worth to your business throughout their lifecycle with you, from first purchase to renewal or future purchases. This is essential, as it helps you understand on a financial level how good you are at retaining customers and ideally, upselling or cross selling your products or services. Calculating CLV is as easy as dividing your average revenue per account (ARPA) by your customer churn rate.
How tracking phone calls can enhance customer experience analytics
Every moment matters. If you want to supercharge your call centre performance, accurately tracking customer experience analytics and optimising accordingly is the key to improving the customer experience. With Infinity's Speech analytics suite, Conversation Analytics, you can evolve your tactics based on real data from your customers.
Being able to identify the finer points of conversation quickly and easily using call categorisation gives you the context and nuance that can be difficult to track when you're handling high volumes of calls. Conversation Analytics can tell you things such as:
Why people are getting in touch, by monitoring and logging the topics of conversation, including any associated keywords and phrases.
The outcome of each call, so you can surface trends from calls that delivered positive or successful outcomes.
How customer sentiment is changing throughout the call, so you can pinpoint exactly what makes the phone call experience positive or negative and improve from there.
A great example of this comes from Pendragon, a major automotive dealership group based in the UK. Every day, they receive thousands of calls across their network of brands and dealerships.
At this scale, every improvement on these conversations is significant and every issue resolved makes an enormous difference to both Pendragon and their customers. But without knowing what happens on those calls, it's difficult to make such improvements to the customer journey without vast amounts of manual listening and cataloguing.
Pendragon used Infinity's Conversation Analytics suite to pinpoint every call where key terms were used, along with additional clarifiers like where in the call they were spoken, or their proximity to other terms. They created keyword groups that would help identify – with a high level of accuracy – the outcomes of every call, such as a service booking, a test drive booking, or another query.
Once these parameters were set, they could dive into more specific queries, such as root cause analysis for specific challenges, understanding complex customer journeys, uncovering friction points in the buyer journey, and pinpointing common conversation topics. Using Conversation Analytics, they were able to achieve the following results:
8% reduction in CPA
Improvement in TrustPilot rating
Increased sales and service calls by 12%
30% decrease in rate of unanswered calls
65% drop in price sensitivity on calls
Common friction point minimised by 66.6% at major branches



Want to find out more about how to take your contact centre to the next level? Start a conversation with us today about Conversation Analytics.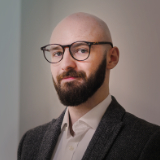 Matt is Head of Brand at Infinity. He has extensive experience helping B2B and B2C brands enhance and manage their reputations, nail their positioning, and launch hard-hitting campaigns through data-driven decision-making.
Recent posts
22 Mar 2023 in Interviews

How data can improve customer call centre experience

15 Mar 2023 in Marketing

How to track and reduce average wait times in your call centre

14 Mar 2023 in News

A match made in heaven: How call data and GA4 will supercharge your understanding of customer journeys
Subscribe to our newsletter *Required field