5 essential skills to set your call centre agents up for success
22 Sep 2022 in Marketing
---
It's every contact centre leader's dream to have a team packed with high-flying agents that can effortlessly reduce handling times, boost conversion rates and delight every single customer, every time. By focusing on the right skills, your dreams could become reality.
Too good to be true? Absolutely not. In fact, with the right training, you could increase win rates by as much as 30%. The key is understanding which call centre skills are driving the desired outcomes, paying attention to what your best performers are getting right, and rolling that intel out across your training and scripts. It all comes down to metrics.
Tracking the right metrics can unlock a wealth of insights that will set your agents up for success and make your call centre operations more effective than ever. In this blog, we'll discuss the essential skills and most importantly, we'll explain how you can improve them.


What are the benefits of improving call centre skills?
The key benefits of improving call centre skills are:
Monitor and identify the keywords that persuade customers to convert in the moment and use these to improve your call centre scripts.
Engineer more satisfying customer conversations by highlighting common pain points that are likely to cause frustration and deliver solutions.
Identify recurring topics and FAQs in calls and use this insight to streamline the customer journey by addressing them on your website or in marketing materials.
Train your call agents more effectively with tried-and-tested scripts that are guaranteed to deliver more satisfying call outcomes.
Improve upselling and reduce churn by identifying needs and solutions before your customer even thinks of them.


What are the most important call centre skills?
The most important call centre skills are directly linked to the call centre metrics that matter most to your business. Businesses that are determined to improve their contact centre operations use call centre tracking systems to track the metrics that matter. Here are the give essential call centre skills your agents should have.
1. Clear communication
One of the key skills your call centre agents need is the ability to get their point across with minimal effort. Part of this is being confident and clear when speaking, but an even bigger part is ensuring your teams have high-quality scripts that will drive the outcomes you want.
The fastest way to upskill your agents and improve their communication is to use transcriptions from real, successful calls in your training. With the right tools in place, you can evaluate how engaging the calls coming in, and going out, of your contact centre are. From there, you can identify the best calls and use this intel to create better scripts.
2. Active listening
A core part of every agent's role is the ability to be fully immersed in the conversation. That involves actively listening and understanding what your customers need, as well as paying attention to sentiment, to provide better solutions.
But your teams are only human. We know when your contact centres are handling hundreds – if not thousands – of calls a day, it can become difficult for your agents to pay close attention to every single call. Tools like Conversation Analytics can ease the load by monitoring and analysing conversations at scale in real-time, arming your agents with intel about what matters most.
3. Problem-solving
No matter how perfect your scripts are, some things in life just don't go to plan. Your agents need to be able to think on their feet to handle calls efficiently when things go awry. The good news is, they're not alone. The chances are, another member of your team has experienced a similar situation before, which means it's about tapping into those conversations at scale.
Nobody has the time to record and trawl through every single call that has gone in and out of your call centre. With the right tools, you can access detailed intel about customer conversations that can be used to minimise wait time and reduce pressure on your call centre teams by deflecting calls efficiently.
4. Knowledge retention & recall
Nobody likes to repeat themselves. The secret to satisfying your customers is showing that you care, and that you remember! Your agents should be able to retain and recall information about your business, your products, and ideally, the customer's previous interactions to provide a truly frictionless experience.
But of course, not everybody has a flawless memory. That's where call tracking comes in. Call tracking software can show you the full customer journey, which means you can see the resources a caller has interacted with, the information they already have, and you can effectively anticipate any questions that may arise during the conversation. This saves you repeating things they already know and makes the customer feel understood and valued.
5. Willingness to learn
Perhaps one of the most important skills for call centre agents is a willingness to learn. Being able to provide constructive feedback is an essential part of upskilling your teams and boosting morale overall. After all, if everybody feels empowered to do their job, you're more likely to see the results you want.
With Infinity's Agent ID, you're can quickly identify which agents in your team are 'good', which are 'better', and which are the 'best'. This will help you constantly make the improvements needed to make your 'goods' better and your 'betters' best. Being able to deliver clear, actionable feedback will go a long way to upskilling your call agents and making their work lives easier.


How do you monitor call centre skills?
If you want to improve call centre skills, call monitoring plays a pivotal role. It can enhance the quality of your calls by tracking conversational trends and agent performance.

Call tracking can quickly identify repeated contact within a certain period, helping you understand how many calls the average customer makes before they're satisfied. Plus, you can measure the effectiveness of follow-up calls – and what was said – to improve the efficiency of your agents and focus on the opportunities that will have real impact.

With customer data at your fingertips, you'll be able to solve and even pre-empt issues before they even pick up the phone. Handling minor queries elsewhere ensures your agents can make space for the calls that matter.
How Conversation Analytics can make upskilling your teams easier
Call tracking can supercharge call centre performance by providing data on where calls are coming from, to better understand where and why customers pick up the phone. Infinity's speech analytics suite, Conversation Analytics, enables contact centres to capture the data needed to build smoother customer journeys, resolve issues faster and reduce manual work involved in handling multiple calls.
When you put Conversation Analytics and Agent ID together, things get even more interesting. You can gain actionable insights in to how engaging the calls coming in, and going out, of your contact centre are. More importantly, this detailed intel into customer conversations can be used to minimise wait time and reduce pressure on your call centre.


All in all, by adding Agent ID to your tech stack, you'll be able to:
Spot what went well and what didn't on individual agents' calls.
Turn team performance from 'good' to 'great'.
Make manual monitoring and mindless searching a thing of the past.
Fuel better decisions and processes for your contact centre.
Want to find out more about how to take your contact centre to the next level? Start a conversation with us today about Agent ID and Conversation Analytics.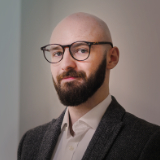 Matt is Head of Brand at Infinity. He has extensive experience helping B2B and B2C brands enhance and manage their reputations, nail their positioning, and launch hard-hitting campaigns through data-driven decision-making.
Recent posts
8 Jun 2023 in Interviews

May Hubdate: Your Hub just got better, here's how…

8 Jun 2023 in Interviews

Insights & Impact Ep.5: Reducing Average Handling Times (AHT)

8 Jun 2023 in Digital Marketing

The importance of call centre agent coaching
Subscribe to our newsletter *Required field