4 proven ways to reduce call centre staff turnover
29 Mar 2023 in News
---
In life, and in the contact centre, people come and people go. But what happens when you notice that a lot of your best agents seem to be leaving… and you're struggling to replace them in a timely fashion? This is known as call centre attrition and it can be very bad for business.
According to Deloitte, reducing attrition by just 1% can help medium-sized businesses save $32.9m annually. And there's the resource cost, Glassdoor estimates that the average employer spends just under a month hiring a new employee. When your turnover is high, you're burning budget on ramp time as you get new agents up to speed, you're missing opportunities, and your business experiences serious knowledge drain.
So how can you reduce call centre attrition? In this blog, we'll explore four proven ways you can reduce churn, boost morale, and improve both agent and customer satisfaction. We'll also explain what attrition is in detail, share the average call centre attrition rate, and show you a simple calculation to work out yours.
What is call centre attrition?
Call centre attrition, also known as call centre staff turnover or churn, is when an employee leaves a business, and their role is not immediately filled. High call centre agent attrition rates suggests that agents are leaving your business faster than you can replace them. This leads to a prolonged hiring process that costs significant money and can lead to a drop in efficiency and customer service.
Call centre attribution is bad for business because it costs more than just hiring a new employee. Indirect consequences of high agent churn include:
Loss of business due to reduced capacity and poor customer experiences.
Loss of knowledge when exiting agents take their expertise and skills with them.
Increased dissatisfaction as existing agents take on more work to fill the gap.
Negative impact on business image, potentially making it harder to attract top talent.
If you're able to improve your call centre attribution rates, you can save your contact centre a lot of time and money, as well as improving the overall customer experience.
What is the average call centre attrition rate?
Every business should expect some level of call centre staff turnover, it's a natural part of running a business. That said, attrition rate in the call centre industry is particularly high. According to research, the average call centre attrition rate is 26% and 50% - about 11% higher than the UK average.
Why is the call centre churn rate so high? Your agents are on the frontline of your call centre, they're often the first contact a new customer has with your business, and they're the first port of call when your customers need support or have a complaint. Combine that with increasing call volumes during peak times and rising customer expectations, and it's natural that your agents may be feeling the pressure. That's why you need to be paying attention.
How do you calculate call centre attrition rate?
To improve your call centre attrition rates, you need to know your starting point. Call centre attrition rate is an important KPI for your contact centre. You can calculate it with the following formula:
Attrition rate (%) =
(Employees that left during a period / Average number of employees) x 100
For example, let's say you have 50 agents working in your call centre. In the last 12 months, 8 of those agents left the business. You would divide 8 by 50, then times that by 100, giving you an average attrition rate of 16%.
How do you reduce call centre staff turnover rates?
A big part of reducing call centre churn is to make sure that you're setting your call centre agents up for success. We've compiled five proven ways to reduce call centre staff turnover.
1. Create a five-star agent training programme
Do you dream of building a team of high-flying agents capable of reducing average handling times, boosting conversion rates and consistently hitting quarterly revenue targets? Well, with a five-star training programme, you can make those dreams a reality.
If you want to create a five-star training programme, consider the following factors:
Align training with business objectives.
Develop training materials based on real calls.
Teach upselling and cross-selling skills.
Focus on continuous learning at all levels.
Collecting data on how to influence more successful outcomes is the perfect way to train agents faster and develop winning scripts. By highlighting keywords that are related to certain call outcomes, you can test wording that will lead to desired outcomes. For example, rather than saying 'would you like to upgrade to first class?' you might find 'would you like more legroom?' to be a more persuasive call-to-action.
But even with a five-star agent training programme in place, it's not enough to on-board new agents and leave them to it for the next five years. Continuous learning will help your call agents feel engaged, supported and confident in their work. This is important, as it will boost morale, reduce agent churn and prime them to provide exceptional customer experiences.
Use call intelligence tools to automatically monitor and log outcomes of calls coming in and out of your contact centre, at scale. This will allow you to spot trends or common mistakes that you can address in regular training sessions. This will update your agent's knowledge, help them address those make-or-break moments, and stayed focused on those winning moments. Even better, share learnings from your best-performing agents. Features such as Agent ID can show you what makes your high-flying agents fly so high by replacing guesswork with clear insights. It enables you to see how well each team member is doing, giving you complete visibility of how they – and therefore your business – are performing.
2. Monitor agent performance
One of the simplest ways to reduce call centre churn is to invest in real-time call monitoring that allows you to monitor individual agent performance. With call tracking, you can listen to customer calls with your agents as they happen.
This provides two key benefits for your agents. The first, is that you can create clear and achievable KPIs that can be linked to performance. There are tons of metrics you can track, but the top four that are likely to optimise call centre performance are average handle time (AHT), contact quality, conversion rate, and first contact resolution. Setting KPIs can help you and your agents work toward success.
The second is by accurately monitoring agent performance and getting real-time feedback, you can recognise and reward your top performers properly, as well as identifying agents who may need a little extra support. Other benefits of monitoring agent performance include:
Monitor and identify the keywords that persuade customers to convert in the moment and use these to improve your call centre scripts.
Engineer more satisfying customer conversations by highlighting common pain points that are likely to cause frustration and deliver solutions.
Train your call agents more effectively with tried-and-tested scripts that are guaranteed to deliver more satisfying call outcomes.
Feed call centre insights into your wider business to create consistency across every touchpoint - from marketing to product to customer service.
3. Develop a customer-centric environment
Working in a call centre can be challenging. According to one report, 60% of call centre agents have experienced customer hostility in the last 12 months and this is contributing to burnout and exhaustion. If you want to reduce agent churn, it's important to make sure they feel supported and confident when dealing with these kinds of interactions.
Instead of focusing entirely on quantitative performance metrics, pay attention to the overarching customer experience. If you can track the quality of customer calls and use this data to eliminate friction, you can create happier customers and most importantly, happier agents. How can you achieve this? Satisfying your customers and crafting better experiences depends on you paying attention to what they say – and what they don't say. Every single time your customers pick up the phone, you're presented with an opportunity to unearth a goldmine of data.
Empower your agents with insights that can enhance their performance and their confidence. With Conversation Analytics, you can shine a light on the words and phrases that transform hesitant callers into happy customers. Collecting and analysing this data at scale means you can give your agents reliable, real-time customer data that can be used to better serve customers and provide more autonomy in their day-to-day work – helping you reduce overall attrition.
4. Give them the tools they need to do well
Your agents are superstars. They're juggling hundreds, if not thousands, of calls every day. If you want to keep your best agents in your business and reduce your attrition rate, you need to understand their pain points and give them the tools they need to do their jobs well. For example, one of the most common pain points for your agents is the ability to accurately log call outcomes in a timely manner. If you're able to automate time-consuming processes and admin, you can take some of the work off their plate and also benefit your customers by removing human error.
For example, call tracking software can reduce after-call work by automatically taking notes and extracting insights from every call. Call monitoring software can handle admin tasks associated with every single call such as logging the call and its outcomes, extracting keywords and insights to understand the context of the call, and creating automatic links between offline calls and online behaviour.
How Conversation Analytics can improve your call centre attrition rate
Call tracking can supercharge call centre performance by providing real-time data on where calls are coming from, to better understand where and why customers pick up the phone. If you can pinpoint the action that triggers customer calls, you can tailor scripts using high-quality transcripts and deliver call centre agent training that will drive more successful outcomes.
This has a direct impact on your overall attrition rates. With the right tools in place, you can make your agents handle more calls with less effort, feel more supported in their day-to-day roles, give them confidence in potential conflict situations, and ultimately, make them better at their jobs and more satisfied overall. Call tracking could be the difference between satisfied agents and a revolving door of staff.
Plus, when you pair call tracking with Infinity's speech analytics suite, Conversation Analytics, you can take things to the next level. With both solutions, you can get the insights you need to map your customer journey, improve customer service and streamline operations. Benefits of implementing call monitoring software include:
Identify the keywords that persuade customers to convert in the moment and use these to improve your call centre scripts.
Engineer more satisfying customer conversations by highlighting common pain points that are likely to cause frustration and deliver solutions.
Train your call agents more effectively with tried-and-tested scripts that are guaranteed to deliver more satisfying call outcomes.
Improve upselling and reduce churn by identifying needs and solutions before your customer even thinks of them.
When you combine Conversation Analytics with Agent ID, you can gain actionable insights into how well individual agents are handling the calls coming in, and going out, of your contact centre are. Plus, Conversation Analytics integrates seamlessly with many contact centre technologies and CRM systems, allowing you to harness rich data automatically and draw links between calls and outcomes.
Ready improve your churn rate and squeeze every penny out of your contact centre? Start a conversation with us today to find out how.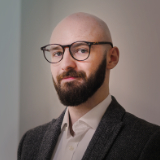 Matt is Head of Brand at Infinity. He has extensive experience helping B2B and B2C brands enhance and manage their reputations, nail their positioning, and launch hard-hitting campaigns through data-driven decision-making.
Recent posts
8 Jun 2023 in Interviews

May Hubdate: Your Hub just got better, here's how…

8 Jun 2023 in Interviews

Insights & Impact Ep.5: Reducing Average Handling Times (AHT)

8 Jun 2023 in Digital Marketing

The importance of call centre agent coaching
Subscribe to our newsletter *Required field