Making every moment count: How to lower your after-call work rates
2 Nov 2022 in
---
Your agents are superstars. They're juggling hundreds, if not thousands, of calls every day. They're doing their best to make customers happy, and they're the first point of human contact for many of your best customers.
With every call comes a certain amount of admin, also known as after-call work (ACW). According to industry benchmarks, the average amount of time spent on ACW for every call that comes through your contact centre is 45 seconds, though in some industries such as real estate or insurance, it can take almost two minutes.
But what if you could reduce your ACW, increase call handling rates and boost customer satisfaction… without increasing your agents' workload? In the blog, we've got all the intel you need to make this dream a reality.
What is after-call work and why does it matter?
After-call work (ACW) is defined as the necessary work performed by your agents after a customer interaction. This can include things such as logging the reason for a call and the outcome, adding notes to a customer record in your CRM system, and scheduling follow-up actions.
Depending on the complexity of a customer request, after-call work might take under a minute or it could take ten, as your agents forward support requests for a quick resolution to your product team or spend time writing detailed notes about the call to be emailed over to the appropriate department. ACW is an essential task, and it is also an essential metric.
A high ACW rate can have a significant impact on other key call centre performance metrics, such as average handling time and even abandonment rate. The sad truth is, if your agents are spending too long on ACW, prospects and customers waiting in the queue are likely to become frustrated. Benefits of tracking and lowering ACW in your contact centre include:
The ability to track and improve agent performance

Reducing your AHT, meaning fewer missed and abandoned calls

Increasing customer satisfaction and improving the overall experience

Creating an effective contact centre efficiency benchmark
Reducing contact centre operating costs by reducing repetitive work
Long story short, if you want to optimise call centre performance and better support your agents, you need to pay attention to your ACW rate.
How is after-call work calculated in call centres?
To be able to lower your ACW rates, you need to have a benchmark to measure against. This involves understanding how long your average ACW rate currently is and putting a plan in place to start lowering it.
It's important to remember that ACW varies hugely depending on four factors:
The industry you operate in
The complexity of a customer call

The internal processes of your contact centre

The level of training your agents receive
This means the 45 second average might not be realistic for your call centre. That's why it's important for you to calculate your own ACW rate and using that as a benchmark for improvement. To calculate ACW rate, follow this formula:
(The amount of time spent on ACW work by an agent / the AHT of customer calls over the same period of time) x 100
What does this look like in practice? Let's say your average call centre agent is spending around 55 seconds on ACW after each call, to log information in your CRM and send an email to your sales team with details on a new lead they should follow-up with. Then let's say the average handling time (AHT) of your agents on a customer call is three minutes.
Our calculation would look something like this:
(55 seconds / 180 seconds) x 100
This puts our average agent ACW rate at 30%, and now we can start to focus on lowering that as much as possible.
How to reduce after-call work in your contact centre
How do you reduce after-call work in your contact centre? Well, you could spend your time on sampling calls, quizzing agents and calculating your ACW rate manually. Or you could bring in the expert tools you need to track and reduce after-call work, at scale.
The first tactic to reduce ACW is to route calls to the right agent. By sending calls to the right agent, you can reduce ACW such as wrapping in more colleagues to provide expertise or resolve the issue. To do this well, you need to understand why your customers are calling in the first place. With this intel, they're in a better position to solve and even pre-empt queries, reducing ACW and providing a better customer experience.
Second, if streamlining call centre efficiency is a top priority, real-time monitoring plays a pivotal role. It can pinpoint common frustrations that can stall conversion or prevent issues being resolved and log them at scale for future reference. This helps reduce the amount of ACW required, by automatically taking notes and extracting insights from each and every call. Call monitoring software can handle admin tasks associated with every single call such as logging the call and its outcomes, extracting keywords and insights to understand the context of the call, and creating automatic links between offline calls and online behaviour.
Last but not least, take the pressure off your agents and handle more calls by automating ACW using the right tools. For example, one of the most common issues in call centres is to ensure that your agents are a) completing activity codes and b) assigning the correct activity code. A lack of activity codes and outcome reporting makes everybody's job much harder.
With tools like Conversation Analytics, outcomes can be automatically assigned, providing an accurate representation of outcome and reducing the ACW required. No need to worry about assigning correct codes or trying to retrospectively add in outcomes. Furthermore, tools such as Smart Match can pinpoint exactly how much revenue has been driven by each call, enabling you to keep doing what's working well for you… without adding more ACW!
How Conversation Analytics can lower your ACW rates
With Infinity's Speech analytics suite, Conversation Analytics, you can effortlessly lower your ACW by letting intelligence software do the hard work for you. With speech analytics in place, your call centres can begin surfacing hidden insights, highlight topics and keywords, and analyse sentiment in every call.
With Conversation Analytics, you can evolve your tactics based on real data from your customers. Being able to identify the finer points of conversation quickly and easily using call categorisation gives you the context and nuance that can be difficult to track when you're handling high volumes of calls.
When you put Conversation Analytics and Agent ID together, things get even more interesting. You can gain actionable insights in to how engaging the calls coming in, and going out, of your contact centre are. You can uncover the best calls to use for training, rapidly upskill your teams and decrease average handling time, all while increasing conversion rates and ensuring that your customers are truly satisfied.
Plus, Conversation Analytics integrates seamlessly with many contact centre technologies and CRM systems, including Vocalcom. This allows you to harness rich data automatically and draw links between marketing data and customer data.

Want to find out more about how to take your contact centre to the next level? Start a conversation with us today about Agent ID and Conversation Analytics.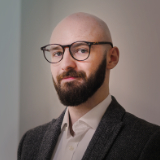 Matt is Head of Brand at Infinity. He has extensive experience helping B2B and B2C brands enhance and manage their reputations, nail their positioning, and launch hard-hitting campaigns through data-driven decision-making.
Recent posts
25 May 2023 in Interviews

Insights & Impact Ep.5: Reducing Average Handling Times (AHT)

24 May 2023 in Interviews

May Hubdate: Your Hub just got better, here's how…

17 May 2023 in Digital Marketing

Driving customer conversions with call intelligence
Subscribe to our newsletter *Required field