The Best Call Centre Software Features That You Should Look For To Elevate Your Revenue
14 Jun 2022 in Digital Marketing
---
Call centre software is the secret weapon in your sales and operations arsenal. The right software solution is perfectly placed to enhance your agent training, convert customers faster and ultimately, elevate your revenue. Sound like a dream? Fortunately for you, dreams really can come true.
Choosing the right contact centre software doesn't need to be a chore. Through defining your business goals clearly and identifying the features that will help you achieve them, selecting the right call centre software can be quick and easy. In this blog, we'll highlight the best call centre software features you should look for to elevate your revenue.


How does call centre software work?
Call centre software allows you to log and observe calls with your agents in real-time. It can do things like automatically route calls, provide performance insights, log and assign value to calls, and integrate directly with your CRM systems. Call centre software is most commonly used to unlock more successful outcomes. Here are some of the benefits:


Attribution conversions accurately, online and offline.

Reduce averaging handling time in your contact centres.

Decrease customer acquisition costs using real insights.

Identify successful agent scripts and prompts to enhance training.


Even better, call centre software can provide detailed data and reports which have the power to dramatically increase sales and average order value, through tactics such as upselling and cross-selling. With rich customer data at your fingertips, you can continuously optimise your call centre performance.
It's not just about the bottom-line, it's about staying ahead of the competition. According to a recent survey, 75% of leaders are actively seeking to invest in technologies that will improve the customer journey and help them make data-driven decisions. If you're not exploring call centre software, you're at risk of losing business to your competitors.
Which call centre software features should you look for?
Call monitoring
A common challenge for call centres is the ability to extract customer insights from each and every phone call. With call monitoring software, it's never been simpler to unlock real audience consumer insight, at scale. The right call centre software doesn't just take a sample of customer calls, it's able to monitor every single call – in or out – at scale. Armed with this insight, your contact centre teams are able to:


Identify language that triggers conversion - Monitor the keywords that trigger conversions and use these to optimise your scripts. For example, rather than saying 'would you like to upgrade to first class?' you might find 'would you like more legroom?' to be a more persuasive call-to-action.

Use transcriptions from real calls to improve training - Engineer more satisfying customer conversations by highlighting common pain points and tailoring your agent scripts to deliver solutions. You can also better assess agent performance and isolate successful calls to gather learnings that can enhance training.

Use customer intel to deflect low-value calls - Use intel to handle enquiries faster, minimise wait time and reduce pressure on your teams. It's also possible to identify recurring FAQs and use this insight to deflect low-value calls by addressing them elsewhere in the customer journey.

Improve sales by identifying customer needs - Improve upselling and reduce churn by identifying needs and solutions before your customer even thinks of them. Use data from call monitoring to perfect your objection handling techniques and transform negative experiences into positive ones.
Call tracking
When the customer picks up the phone and takes the conversation offline, you lose sight of which specific touchpoint drove that action. Call tracking is the process of tracking phone calls by using a tracking number on all collateral, including your website, landing pages, emails, brochures to identify which are contributing to your business goals. This can elevate revenue by enabling you to:


Optimise channel performance - Understand what channels drive call volume and quality sales leads so you can do more of what works.

Link outcomes and revenue to sales calls - With Smart Match, you can easily understand which campaigns are driving your most valuable calls and base optimisation decisions on outcomes and revenue.

Trace customers' journeys - Identify where every call comes from, and what page of your website the customer was on when they called, to get a real handle on page performance.

Never miss a sales call - Never miss a new customer again. Email alerts can be set up to notify you of any missed calls – so you can call the customer straight back and strike while the iron is hot.
Contact centre integration
If the call centre software you choose doesn't integrate with your existing tools and software, how can you drive real results? Choosing a tool that integrates with a variety of partners creates a streamlined flow of data and makes it easier to extract insight without bringing in the data scientists. Infinity connects with an enormous range of platforms, making it invaluable if you want to:


Make online ads more effective - Using Infinity and Google Marketing Platform together helps you make continuously smarter decisions. For example, you can connect your Google Ads campaigns to gain direct insight into how your ads are influencing calls, allowing you to automatically optimise bids.

Enhance customer automation – Using HubSpot and Infinity together, you're able to track phone calls in real time in your HubSpot dashboard, where they can be surfaced on the timeline for the contact in question. This seamless integration empowers you to measure and improve ROI both online and offline.

Unlock the potential of your paid social - By connecting your top-tier customers to your social ads, you can optimise your campaigns to attract more lookalike audiences. Not only can you see your call goals in the Facebook Ads dashboard, but you can also see revenue generated and specific keywords that were mentioned during the call. This gives you the insight you need to continue driving the call outcomes you want.


Why Conversation Analytics is the perfect partner for your call centre
A common challenge for call centres is the ability to extract customer insights from each and every phone call at scale. With Infinity's Speech analytics suite, Conversation Analytics, this is no longer a problem. Conversation Analytics captures the data needed to build smoother customer journeys, resolve issues faster and reduce manual work involved in handling multiple calls.
When you put Conversation Analytics and Agent ID together, things get even more interesting. You can gain actionable insights in to how engaging the calls coming in, and going out, of your contact centre are. You can uncover the best calls to use for training, rapidly upskill your teams and decrease average handling time, all while increasing conversion rates and ensuring that your customers are truly satisfied, without increasing waiting times and potentially missing opportunities.
Plus, Conversation Analytics integrates seamlessly with many contact centre technologies and CRM systems, including Vocalcom. This allows you to harness rich data automatically and draw links between marketing data and customer data.
Want to find out more about how to take your contact centre to the next level? Start a conversation with us today about Agent ID and Conversation Analytics.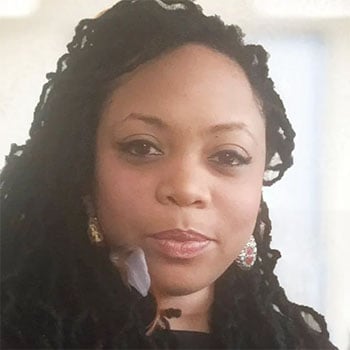 Content Manager
Michelle is the Content Manager at Infinity. She's well versed in crafting content across a variety of sectors, with a specialism in technology, including cyber security, business IT trends, digital transformation and government IT.
Recent posts
25 May 2023 in Interviews

Insights & Impact Ep.5: Reducing Average Handling Times (AHT)

24 May 2023 in Interviews

May Hubdate: Your Hub just got better, here's how…

17 May 2023 in Digital Marketing

Driving customer conversions with call intelligence
Subscribe to our newsletter *Required field