Pulse Check: Call volumes experienced strong year-on-year growth through Q1 2022
3 Jun 2022 in Digital Marketing
---
At the start of the year, our call tracking data showed a healthy uplift in call volumes across the travel, retail and automotive industries.
As we moved through the first quarter of 2022, the upwards trend continued and spread across a number of key sectors. Healthy call volumes came with some industries experiencing strong year-on-year growth, and others seeing significant spikes that coincided with call driving catalysts.
Let's dive into the data and see which sectors have driven the trend lines skywards:
Energy: a 50.1% lift in call volumes as the living costs rise
Despite only a small 2.3% uplift in calls in January and recording lower year-on-year call volumes in February, the energy sector experienced a surge in calls during the last week of March. A whopping 50.1% week-on-week increase created quite the spike in our data.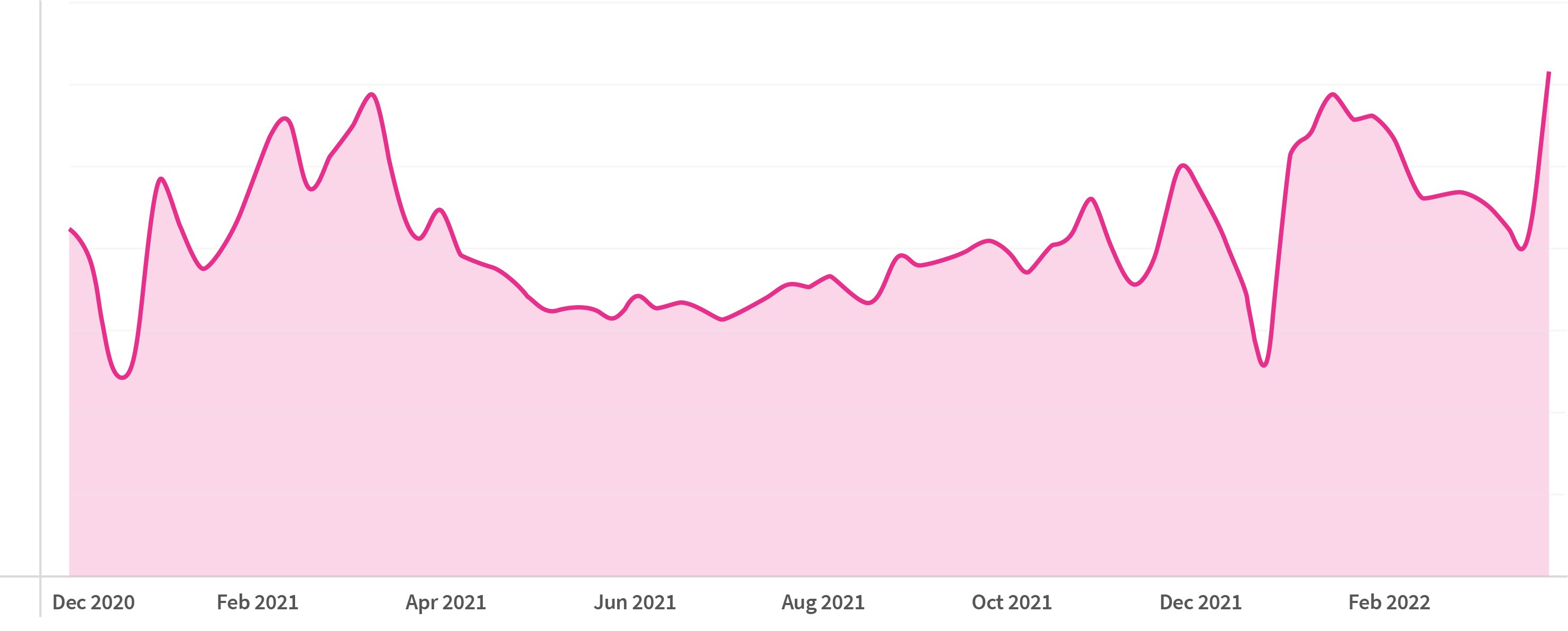 Calls to the energy sector saw a significant 50.1% uplift during the last week of March 2022.


Unsurprisingly, this uplift in calls happened directly after the energy crisis was brought to the nation's attention.
As household bills soar, customer service across UK energy suppliers has been reported to be at the 'worst' levels since 2017, and much of this data has been linked to the quality of customer calls. It will be vital for businesses in the space to take corrective action as quickly as they can if they want to protect their reputations over the long-term.
Fortunately, the recent swell in calls is offering providers a golden opportunity to monitor calls and harvest insights that can help them reduce friction on future calls and rebuild relationships with their customers.
Retail: a 10.5% lift in customer calls puts retail contact centres under the spotlight
The data we shared in one of our first Pulse Check updates of 2022 showed that call volumes in the retail sector experienced triple-digit growth in January.
Calls to retailers were up 124% compared to December and, despite a tapering off in February and early March, volumes saw another surge during the final week of Q1 – jumped up by 10.5% week-on-week.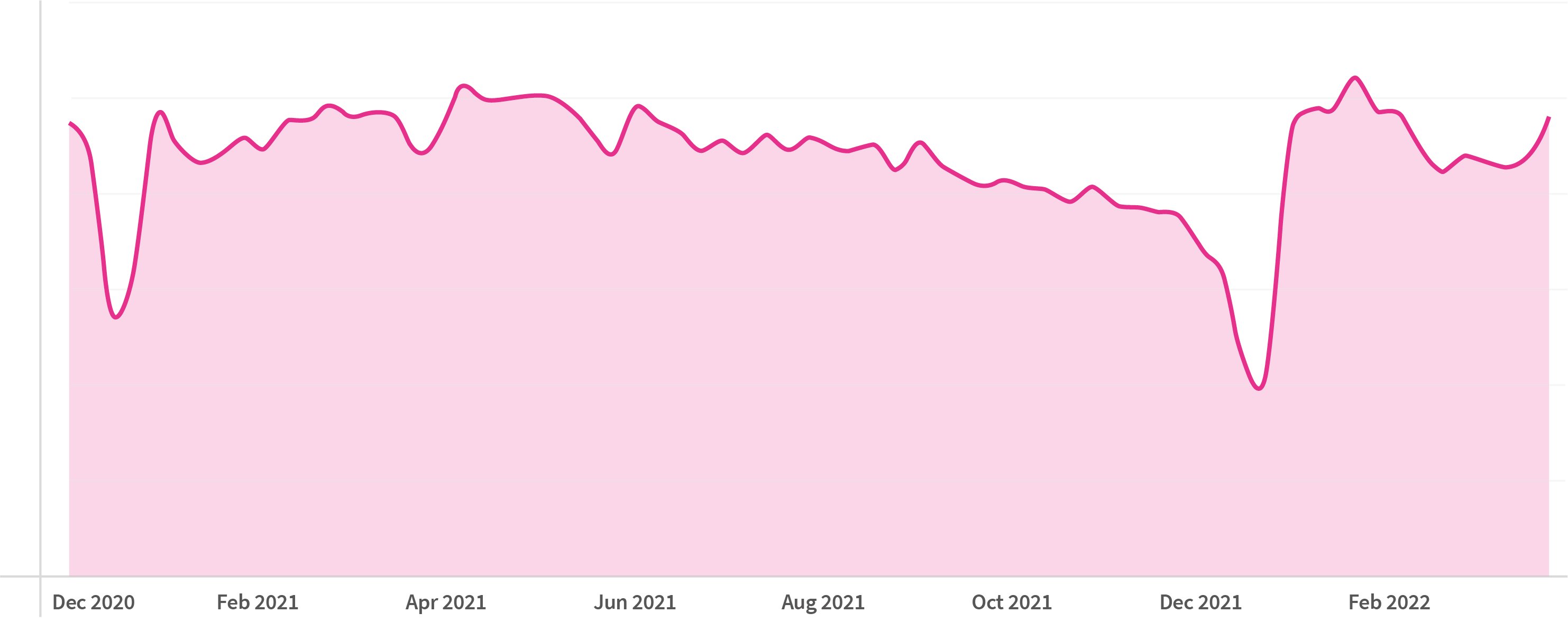 Calls to retailers saw a 10.5% week-on-week uplift in the last week of Q1 2022.


Moving into Q2, soaring living costs are likely to hit consumer spending, so we're unsure how this trend will evolve over the coming months.
The full impact and longevity of the crisis on consumer buying habits is yet to be known, many are speculating that cautious shoppers will pull their purse strings much tighter. And with news of sales plunging by 1.4%, the speculation is quickly turning to fact. While at face value this would indicate retails should prepare for a dip in telephone enquiries, the opposite could be true.
It's through phone calls that customers get the opportunity to ask the nuanced and specific questions that quell the ever-increasing risks of making a bad purchase.
It's through phone calls that customers get the opportunity to ask the nuanced and specific questions that quell the ever-increasing risks of making a bad purchase.
According to PWC, 78% of consumers in the UK want to talk with a person before purchasing and picking up the phone remains a convenient way to engage with a brand.
While we don't know for certain what will happen to call volumes in the sector, one thing is for certain – as prices increase, sales are likely to become more difficult to close for many retailers. In our latest eBook. we explain how your call data can be used to make better informed decisions and keep your goods flying of the shelves, even as consumer purse strings tighten. It's a must read.
Automotive: has the buzz for electric cars sparks a 10.8% lift in calls?
McKinsey and Company announced that Customers' intent to purchase cars is now close to pre-pandemic levels, and this increased level of interest is reflected in our data, which shows calls are up 10.8% year-on-year in Q1 for our automotive clients.
Whether this renewed interest is due to the demand for electric cars revving up (with reports stating that, in March alone, more electric cars were purchased than in the whole of 2019, or motorists looking to snap up a new 22 plate, it's a very good thing for the sector.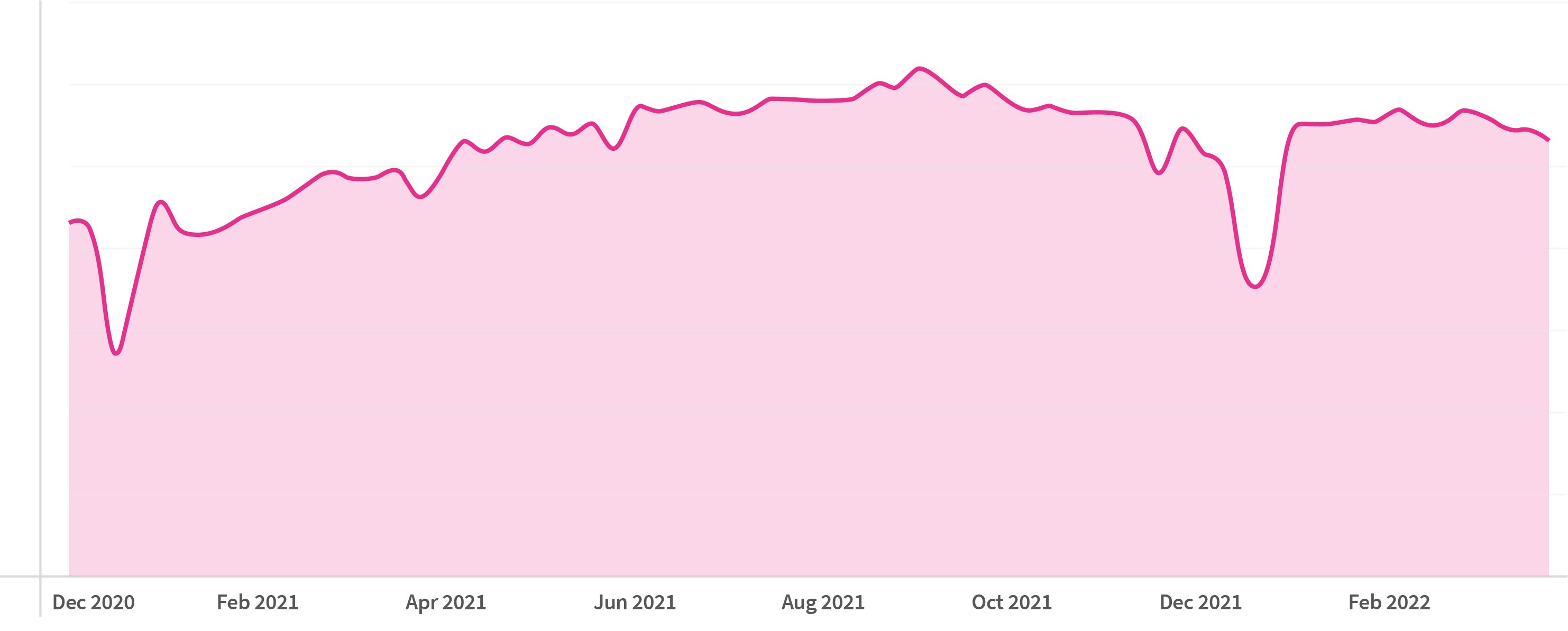 A 10.8% annual increase in call volumes shows that car buyers are still calling dealerships despite stiff competition from online dealers.


This latest data, coupled with the fact that the Motor Ombudsman found that 62% of car buyers are put off buying their cars online, should show dealers that although it's been a challenging few years, they still hold a unique level of trust in the eyes of motorists.
The market is undoubtedly becoming more competitive, however, by focusing on enhancing customer relationships and the experiences they offer, bricks and mortar dealerships can maximise their sales opportunities.
Thankfully, the willingness of prospective customers to have a conversation with dealers is helping them to gather the knowledge they need to do that.
This eBook on optimising the car buyers' experience explains how dealers can capitalise on rising call volumes and unlock critical insights from conversations with customers, and used to capture the interest of new buyers and nurture relationships with existing customers more effectively.
Travel: the year is off to a flying start
Earlier this year, we reported the return of the 'Big January Spike' in the travel sector, with calls to the industry rocketing up 123% in January.
The momentum continued through February which boasted a 143.1% year-on-year improvement; and although it didn't manage to hit triple figures, March saw an impressive 84.2% uplift.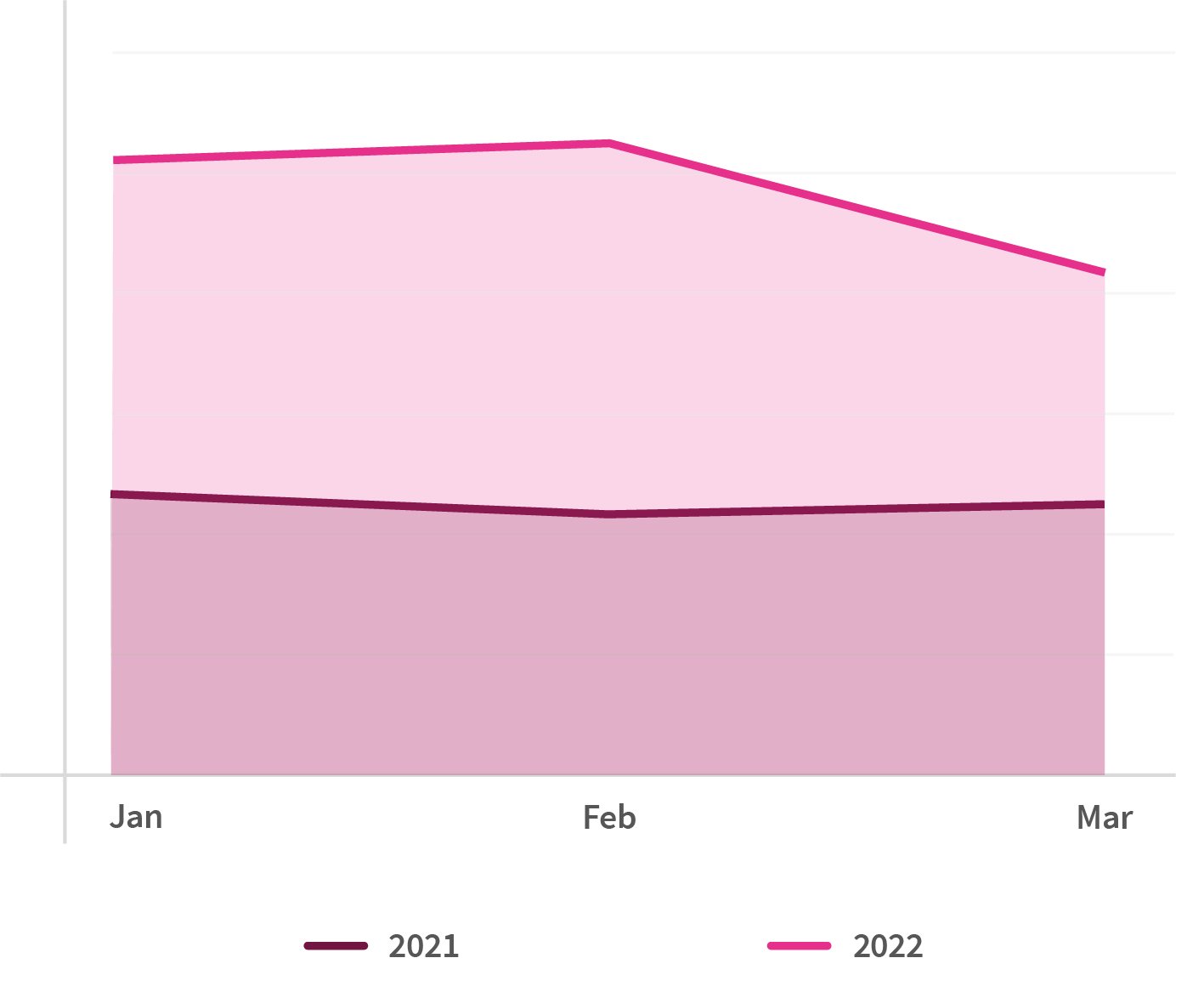 The travel sector has seen a much stronger start to the year than it did in 2021 – with calls up 114.6% across the first quarter of 2022.


Despite a quieter start, there was a spike towards the end of the March, with calls up 8.27% week-on-week by the end of the month.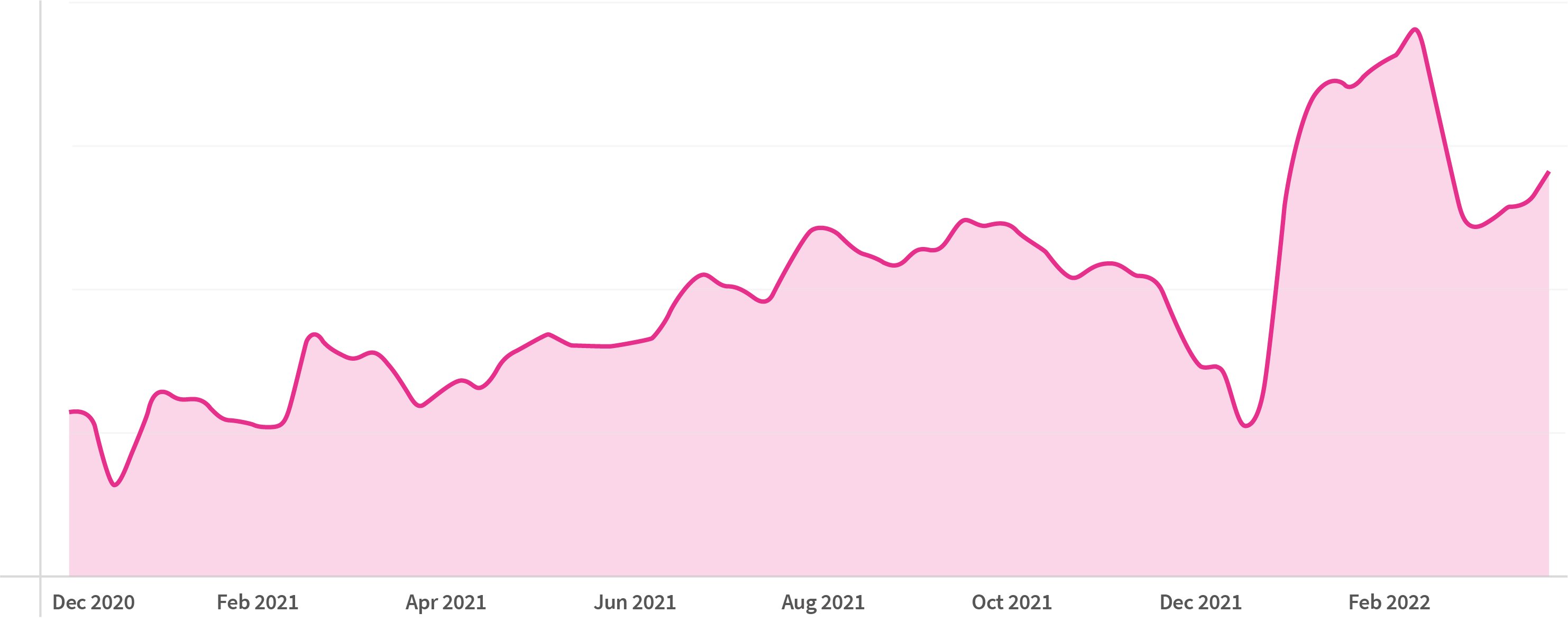 Call volumes were up 8.27% in the last week of March.
Throughout Q1, calls to the hotels and hospitality sub-sector also experienced some impressive year-on-year growth. Over the quarter there was an overall uplift of 103% compared to 2021. This was comprised of a 208% improvement in calls in January, a 96% improvement in February, and a 43% lift in March.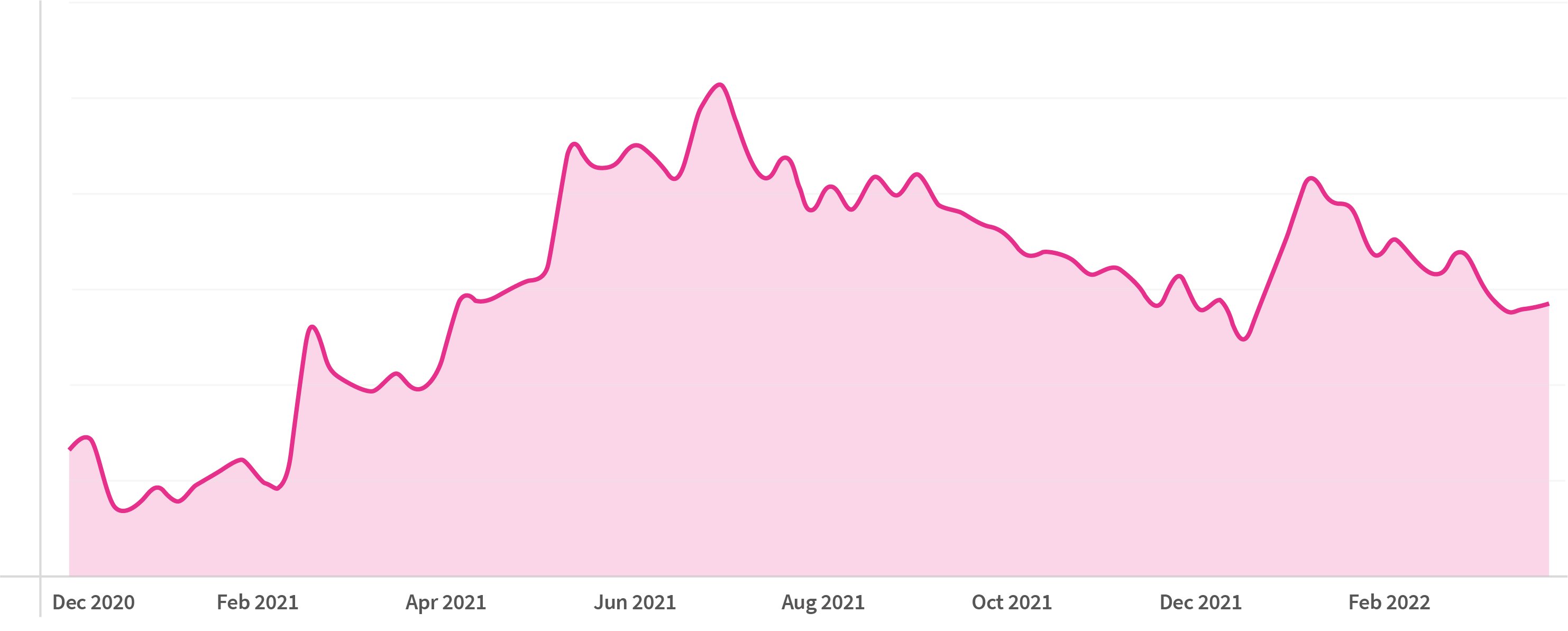 As it stands, we're seeing signs of sustained recovery and a returning demand for holidays. And with Travel brand, Tui, noting that, this spring, holiday bookings are really picking up as people plan and purchase their summer vacations, hopefully this will continue through the second quarter of the year.
Healthcare: call volumes swelled by nearly 30%
The healthcare sector was another space that saw call volumes swell across January, February and March. Each month saw double figure year-on-year growth and contributed to an overall uplift in calls of 27.3% for the quarter. February saw the greatest year-on-year change with an impressive 40.5% change.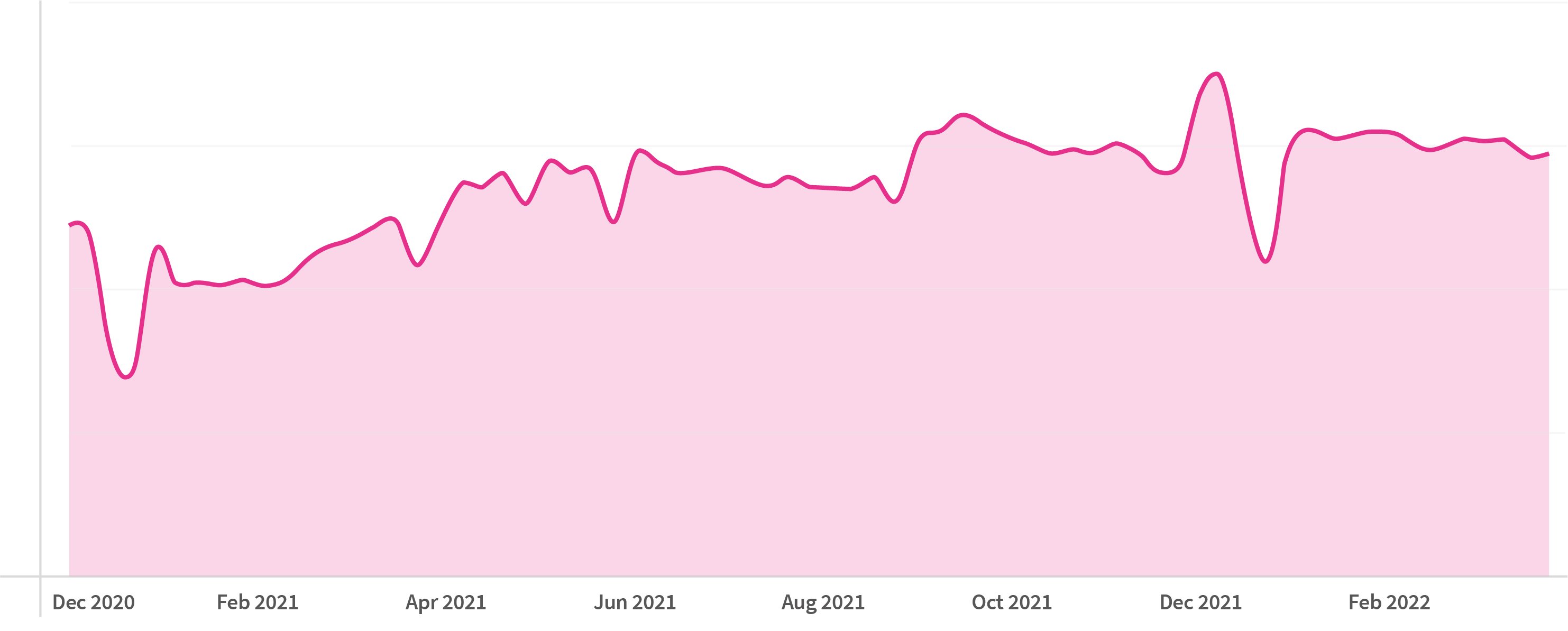 Our call data shows that the healthcare sector received more calls in the first three months of 2022 than in the same period the year before. There were 16.9% more calls in January, 40.5% more calls in February, and 26.7% more calls in March.


While they can be a positive sign for new business, increasing call volumes can lead to patient dissatisfaction if they're not handled correctly. Ramsey Healthcare used call tracking to reduce their missed calls by 74% and make significant improvements to their marketing activities – you can find out how they did it in this case study.
When your customers call you, will you be ready?
As call volumes saw a spike across the board in Q1, it's important that every sector dedicates time and effort to the different touchpoints they offer their customers – offline and online. And, once these channels are being accurately measured and optimised, you'll be in a stronger position to make better informed business decisions, boost sales and deliver a more frictionless level of customer experience.
Start a conversation with us today to find out more.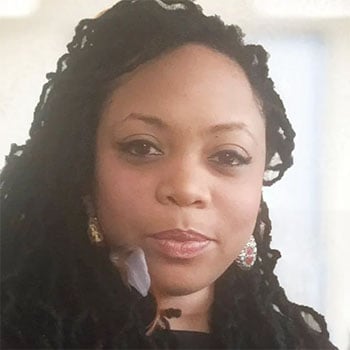 Content Manager
Michelle is the Content Manager at Infinity. She's well versed in crafting content across a variety of sectors, with a specialism in technology, including cyber security, business IT trends, digital transformation and government IT.
Recent posts
31 May 2023 in Digital Marketing

The importance of call centre agent coaching

25 May 2023 in Interviews

Insights & Impact Ep.5: Reducing Average Handling Times (AHT)

24 May 2023 in Interviews

May Hubdate: Your Hub just got better, here's how…
Subscribe to our newsletter *Required field