How to supercharge your customer engagement strategy [with examples]
30 Nov 2022 in Marketing
---
Every relationship involves give and take. You cook dinner; your partner does the dishes. You take your dog for a walk; they don't chew your slippers. The same is true of business, if you want your customers to remain loyal, you need to demonstrate you value the relationship by making sure they're engaged and satisfied.
For this reason, customer engagement should be a high priority for every customer-centric business. And let's be honest, every business needs to be customer centric. A recent report has shown businesses that invest in customer engagement enjoy an average revenue increase of 70%. Plus, 95% of consumers say that building trust makes them more likely to remain loyal to that brand.
In this blog, we'll explain what customer engagement is, how it differs from customer experiences, the purpose and benefits of better customer engagement, and we'll share some top tips to help you supercharge your customer engagement strategy.


What is customer engagement?
Before we immerse ourselves in how to improve your customer engagement through your call centre, let's take a moment to define what customer engagement it means. Customer engagement is defined as the number of interactions between your company and your customers, across all potential channels. A customer engagement strategy focuses on providing timely, relevant and personalised offerings via multiple channels.
It's worth noting that there is a key difference between customer engagement and customer experience. Customer engagement focuses specifically on the interactions your business has with leads and customers, whereas customer experience plots the complete customer journey, visualising the process and bringing an extra level of insight into how and why your customers make a purchase.


What is the purpose of customer engagement?
Customer engagement plays a pivotal role in the overall customer experience. With so many opportunities for customers to get in touch – on social media, through your website, over the phone – it's vital that you are able to provide consistent and exceptional interactions.
Why? Well, according to Salesforce, 76% of consumers are using more than one channel through the customer journey and a further 66% of consumers expect your business to be able to anticipate their needs before they've even gotten in touch. Benefits of better customer engagement include:
Improve customer relationships and enhance retention

Create more cross-selling and upselling opportunities
Drive more revenue without increasing your marketing spend
Tips to improve customer engagement [with examples]
Make a good first impression
First impressions count. That's why it's important your call centre agents are up-to-scratch with training, call handling, and customer service. But it's not just about making sure your new customers get five-star service, your existing customers should be treated the same way. A great way to enhance first impressions over the phone is to pay attention to your top-performers.
Engineer more satisfying customer conversations by highlighting common pain points across thousands of calls and finding solutions. Pinpoint those golden words and phrases that transform hesitant callers into happy customers and perfect your objection handling techniques, using customer intel to create scripts that will guarantee successful call outcomes every time.

Consider every stage of the customer journey
Oh, the places consumers go. If you want to increase customer engagement, you need to have a bird's eye view of the customer journey. Customer journey mapping taps into customer data to accurately record each step, from the moment they become aware of their need, through research and consideration, to making a purchase and beyond. This helps deliver smoother and more efficient customer experiences and interactions.
For example, Flight Centre wanted to drive sales of their tailor-made holidays which required in-depth customer interactions. To make this viable, they wanted to know which marketing channels were likely to generate their best leads. Conversation Analytics enabled them to set goals based on location, intent, and even brand words that they marked as high or low value. This led to a 46% year-on-year increase in conversions and a 44% increase in the number of high-value enquiries that led to a booking.
Use insights to improve experiences and services
Customers expect you to anticipate their needs. Using call monitoring software, you can access insights that enable you to identify common pitfalls, transform make-or-break moments into a guaranteed win, and even shine a spotlight on the blind spots in your overall strategy that could help you improve experiences and services.
For example, optician Specsavers receives thousands of calls to book appointments every day. But when a customer moved offline, they had no visibility of which campaigns, channels or keywords encouraged customers to act. Using call analytics, they were able to analyse over 150,000 calls and they noticed that due to changing needs, more customers wanted home visits. They were able to refine their messaging to raise awareness of their home visit services – better supporting customers. This led to a 25% increase in home visit bookings!

Pay attention to what matters to your customer
Improving engagement involves understanding what really matters to your customers. But according to Microsoft, 72% of customers expect you to know why they are and also have visibility about past interactions. Call monitoring, and acting on the insights you gather, is vital if you want to generate more revenue in the long run.
For example, automotive dealership Pendragon wanted to drive significant change across their business by truly understanding what their customers wanted. Using Conversation Analytics, they were able to pinpoint every call where their pre-defined key terms were used, along with additional clarifiers like where in the call they were spoken, or their proximity to other terms. With this intel, they able to increase sales and service calls by 12% and reduce common friction points across their major branches by 66%.


How Conversation Analytics can improve customer engagement
If you're serious about improving customer engagement, it's time to make sure you have the right tools at your disposal. With Infinity's Speech analytics suite, Conversation Analytics, you can evolve your tactics based on real data from your customers.
Being able to identify the finer points of conversation quickly and easily using call categorisation gives you the context and nuance that can be difficult to track when you're handling high volumes of calls. Conversation Analytics can tell you things such as:
Why people are getting in touch, by monitoring and logging the topics of conversation, including any associated keywords and phrases.

The outcome of each call, so you can surface trends from calls that delivered positive or successful outcomes.

How customer sentiment is changing throughout the call, so you can pinpoint exactly what makes the phone call experience positive or negative and improve from there.
When you put Conversation Analytics and Agent ID together, things get even more interesting. You can gain actionable insights into how well individual agents are handling the calls coming in, and going out, of your contact centre are. You can uncover the best calls to use for training, rapidly upskill your teams and decrease average handling time, all while increasing conversion rates and ensuring that your customers are truly satisfied.
Plus, Conversation Analytics integrates seamlessly with many contact centre technologies and CRM systems, including Vocalcom. This allows you to harness rich data automatically and draw links between marketing data and customer data.

Every moment matters. Start a conversation with us today to find out more about how Agent ID and Conversation Analytics can enhance your customer engagement.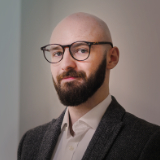 Matt is Head of Brand at Infinity. He has extensive experience helping B2B and B2C brands enhance and manage their reputations, nail their positioning, and launch hard-hitting campaigns through data-driven decision-making.
Recent posts
26 Jan 2023 in Marketing

Pulse Check: 2022 to be remembered as the year businesses failed on customer experience

25 Jan 2023 in Marketing

Everything you need to know to improve your call centre reporting

19 Jan 2023 in Interviews

MarTech360 Interview with Warren Newbert
Subscribe to our newsletter *Required field