6 of Ad:Tech London 2017's key talking points
5 Dec 2017 in Marketing
---
Last week saw London's annual edition of Ad:Tech take over The Truman Brewery, as leading marketing figures gathered to get up to speed on the newest technological challenges and developments that face them.
A packed schedule saw the latest in marketing technology, case studies, heated panel debates, and even former Deputy Prime Minister Nick Clegg delivering a speech on AI's impact on the workplace of the future. The latter got particularly interesting when he addressed the changes needed in the relationship between governments and the tech industry.
Much was learned, and there were plenty of thoughts to chew over as we head into 2018. But if you couldn't make it, here's six bite-sized highlights.
1. Where does content bring value?
The maxim "content is king…" has been espoused, tweaked, and debated for years now. But the truth is that without an understanding of where and how it will be used in the buyer journey, it risks becoming an expensive exercise with little to show.
"I could easily call up the video team and tell them to make an incredible bit of content, but brands need to understand that that's only one step. What we're working on is building full funnel attribution to understand content performance. If you just look at last click metrics, you could be tricked into putting all of your money into that one channel, but you run the risk of neglecting things that are making a difference further up the funnel. We need an accurate view of the customer journey across web and devices."
Winfried Daun | Managing Director, Group Head Advertising, Brand Strategy and Media, UBS
2. Car buying isn't changing yet, but marketing has to
Despite some automotive brands pushing for more digital sales, an overwhelming amount of car sales still take place in the showroom. However, the customer generally arrives far more informed about what they want beforehand, with much of the research done in advance.
In a case study session, Mitsubishi and Critical Mass highlighted the landscape surrounding this situation, and took us through their approach to serving these more informed customers.
"The potential for technology innovation – or any innovation really - starts with the customer and identifying the problems we are trying to solve for them. Car buying is a big ticket purchase, the buying journey lasts an average of 3-5 months, with 75% of that journey being online. In that time, a customer will experience over 900 mini moments interacting with different content types through various channels and on multiple platforms. That's 900 opportunities for a brand to make an impression but also 900 moments that can be fraught with friction and fragmentation. In the end, 95% of people will still buy from a showroom. So the big shift in understanding is that the buying journey truly can start anywhere, and needs to connect seamlessly from the digital content ecosystem into the dealership. Technology has the power to help enable that."
Andrea Lennon | SVP, Managing Director - London & Hong Kong, Critical Mass
"With most car sales taking place in the dealership, automotive manufacturers have long had to accept that the last step of the buyer journey isn't always in their hands. So our challenge as marketers in this space is getting our brand firm in the customer's mind before they first arrange a trip to the dealership. Tapping into the audience effectively, and knowing what's resonating with them across their customer journey is going to be crucial in building a successful funnel."
Willem Jan Oosterveld | General Manager Marketing & PR, Mitsubishi Nederland
3. GDPR won't get in the way of AI...
...if you know how. One of the highlights of the first day was a panel session on AI that was pleasingly devoid of unchecked hyperbole and Terminator comparisons. Geospock founder and Cambridge computer science PHD Steve Marsh blended an in-depth technical knowledge of AI, combined with the ability to communicate about the matter clearly.
"AI works best when it has a lot of data to be refined with, but the introduction of GDPR next year will inevitably impact the amount of data companies can gather. But this doesn't have to come at the cost of hindering AI development, with the right organisation of data you can learn how groups act without invading people's privacy and needing their personal data."
Steve Marsh | Founder & CTO, Geospock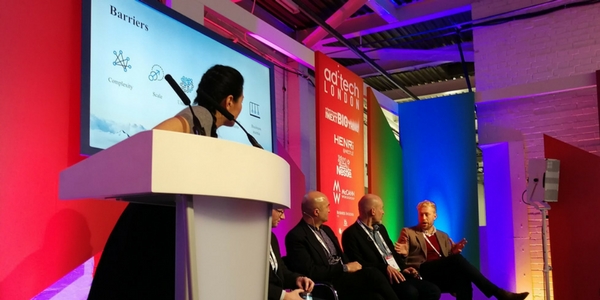 4. How will your internal champions drive innovation?
Digital transformation relies on people within the company driving it, so champions are needed to grease the wheels of change across the business. But how do you elevate this process from tech-for-tech's sake to something that adds value to your company?
"Having champions for new tech or platforms within the company is great. But you need to get them working towards the same goal, understanding how everyone will benefit. It's no use if they love the tech but don't understand how it works from a business perspective."
Daniela Trifone | Senior Optimisation Lead, BT
5. Ensure you aren't wasting budget on ad fraud
The proliferation of digital channels offers ever increasing metrics opportunities, and with that comes an increased need for diligently assessing what to measure, and how. We have already had controversies surrounding the different ways Facebook and YouTube classify a video view, which can be very misleading when assessing ROI. Investing in ensuring you're in control now will be far cheaper than the money ad fraud wastes in the long term.
"Ad fraud presents a serious risk to the integrity of our campaigns. To ensure we're not getting any misleading figures we conduct a lot of third party verification and vetting before working with a partner on a specific platform. It takes an investment of time and resource, but it's worth it because we have to know how our content is performing to judge how our partnerships are truly performing."
Ryan Miles | Media Lead, Xbox UK
6. Advertising to the Ad Block users
Ad blocking is a touchy subject among some in the marketing world, but it's not going anywhere, and neither are the people that choose to block ads. The session by AdBlock Plus was filled with insights on the type of adverts people tend to block, and what the advertising industry can do to reach this disenfranchised audience.
"Over 600 million people block ads globally. In the UK that represents a bit over 20% of internet users. But most of those users don't block all ads. They tend to block big, wraparound ones that slow down websites and disrupt their browsing experience, but allow less intrusive ones with less competition. Advertisers shouldn't ignore this audience, as they're an educated audience who are tech savvy and spend a lot of money online. Smart advertising on the ads they don't block is more likely to cut through the noise and reach them."
Ben Williams | Director of Communications, AdBlock Plus
You cannot ignore the customer journey
One prominent point that was brought up again and again both on stage and in conversation at Ad:tech was how companies were looking to understand the journey their customers took on their path before and after a purchase. But what if you are driving significant volumes of sales and support enquiries via telephone, is all the data on their digital journey lost?
No, call tracking will show you the visits a caller made to your site, how they got there, and what pages they visited when they did. Start a conversation with us today to see why this data is vital for you.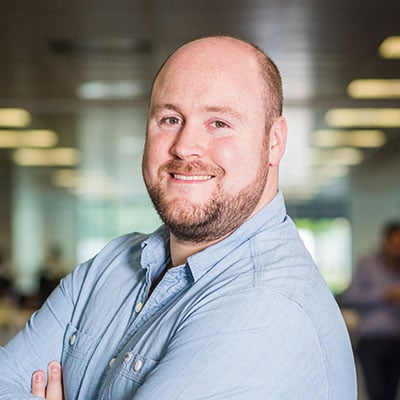 Product Marketing Manager
Andy has spent years obsessively analyzing B2B and B2C digital marketing campaigns and technology. Outside of his family, his main loves are Woking FC, his Xbox and his National Trust membership.
Recent posts
31 May 2023 in Digital Marketing

The importance of call centre agent coaching

25 May 2023 in Interviews

Insights & Impact Ep.5: Reducing Average Handling Times (AHT)

24 May 2023 in Interviews

May Hubdate: Your Hub just got better, here's how…
Subscribe to our newsletter *Required field