Pulse Check: Which industries did everyone want to call over Summer?
21 Oct 2020 in Marketing
---
Companies will usually plan for peak seasons months, perhaps years, in advance. But the Summer of 2020 was not your usual Summer, throwing many best laid plans out the window. So what did happen?
We were recently invited onto the Marketing Freaks Podcast with Overdrive Digital to discuss content marketing and call tracking, but a big chunk of that conversation turned to what call data has looked like across a lot of industries over the Summer.
What industries had call numbers that bounced back fast?
Which ones have had a slower climb back?
What industry's call volumes do we think will influence others?
We encourage you to listen to the whole podcast below, but we also thought we'd share some more insight we have gathered from looking at call data across a wide mix of verticals further down in this blog.
Before we begin, we must give the caveat that this insight is derived from our data of clients in these industries, who are driving millions of sales calls as part of their marketing activity. This does not necessarily mean it is representative of every brand across an entire industry, we would always encourage brands to look at their own data too.


Automotive - Calls hit a steady cruise control into September
Once lockdown restrictions lifted, call volumes to dealerships rocketed back up. In the following months, dealerships haven't quite hit the same peak but it's been close. September saw call volumes up approximately 10% compared to July and 8% compared to August.
These results show that it's a crucial time for optimisation as there's still a lot of people looking for cars out there, especially if they aren't getting public transport but still want to travel. Make the most of those who are looking, and do it efficiently to keep that CPA down.
On the podcast above, we talk a bit about the value of call tracking. But if you're wanting to efficiently increase the number of calls to your dealership, you may also want to check out our eBook that looks specifically at what it brings to the automotive industry.

Healthcare - A gradual rise to new levels
In June we were noticing that calls to private Healthcare providers were gradually increasing, but today they're seeing more calls than ever as people look to book elective treatments, or take some weight off the NHS. In fact, our biggest client in this sector saw their call volumes increase 70% year-on-year in September.
Healthcare has been on people's minds throughout 2020, so this steady yet certain hike back up to normal call volumes does not come as a surprise.
In a time when there's so much focus on health, with no shortage of conflicting information, it's the responsibility of Healthcare brands to give people reliable information, comfort, and clarity on what options they have. Our eBook on optimising digital marketing budgets in healthcare will show you how to do this efficiently.

Travel - ⅓ of Brits looking for a Winter staycation
Call volumes for the travel industry picked up a bit after lockdown, with icelolly.com reporting 25% more searches and double bookings week on week at one point in May. But constantly shifting guidelines and confusion have meant that the industry and consumers have had to adapt to rapidly moving goalposts.
There's no sugarcoating the challenging conditions for travel brands, but a quick #TBT search on any social channel will show you how much hunger there is for people to explore once again. Looking at a lot of individual travel accounts we're even seeing the conversion rate of visits-to-calls on their site steadily climbing up through the year, suggesting that those who are looking are keen to find out more. This highlights why we're still seeing most of our travel clients renewing to help build a strategy for 2021 and beyond, something we've just released a new eBook on for the travel sector.
In the meantime, a recent YouGov study revealed that over a third of Brits are still planning on travelling within the UK during the Autumn and Winter months, meaning that brands who offer Staycations have opportunities to capitalise on.1 If you are one of these brands, travel journalist Laura Gelder recently put together a piece for such brands with some top tips on how to sell domestic UK holidays to new audiences.


Property - House builders moved into a record-breaking Summer
In mid-May, calls to house builders and estate agents went back almost to pre-lockdown levels pretty much overnight, rising above them by the end of the month. In June and July, Rightmove reported a 126% increase in city dwellers searching for village properties,2 and of course there is also the Stamp Duty holiday until April, but did this translate to phone calls?
Well, all five of our biggest clients in this space had more calls in mid-July than at any other point in our records. It dropped down slightly through September but was still much more than they had been receiving at the same time in the past.
A bump in this industry should be noted elsewhere because it raises interesting questions about what comes next. At least four of our colleagues have moved over Summer, so we know that once the boxes have been unpacked thoughts soon turn to new furniture, swapping the flashy racer for a family car (perhaps vice-versa), or the holiday they'd been putting off.
Home and Garden Retail - Renovated with a 20% growth
Spending extra time in their homes, a lot of people are finally deciding to fix the blinds, replace the sofa, or get that new kitchen they've been talking about for years.
As lockdown struck, calls dropped by half almost overnight, but by mid-June most brands we looked at in this space had got back to the same level. Our biggest client in this space received double the amount of calls in August compared to 2019, but for this sector as a whole was generally about 20% up year-on-year in September.

Care homes - 6.2% year-on-year rise
Calls to care homes varied quite a bit across different groups and locations. Some saw big dips around April time, but others generally stayed at a pretty steady level throughout the year. August and September saw significant jumps in call volumes, putting the overall number of calls at 6.2% higher than the same period last year.
This sector has seen marketers face a major communications challenge, as they seek to inform potential residents (or their families) about their options for care while also providing reassurance about the measures they have taken to ensure the safety of their residents. If this is your challenge, you may want to peruse our ebook that covers four digital marketing tactics to help care homes reach their target audience better.


Quick shots
We didn't have time to dive into these on the podcast, but thought they were worthy of some attention.
Insurance: Clients in this space saw call volumes return to pre-lockdown levels by early June, and maintained a level of calls approximately 15% higher than that since then.
US Universities: Results remained steady from Spring, with a major bump in August.
Self-storage: Summer saw average call volumes 52% above pre-lockdown levels. Interestingly, this correlates with the rise in calls to property brands.
Law firms: After a slow recovery, this sector was starting to reach pre-lockdown levels regularly through August.
A little something extra...
The data we have used here is strictly the number of calls. While this is a good indicator of direct engagement, it doesn't account for why people are calling. It could be a sale, it could be a support request, it could be to enquire about COVID procedures. Due to how different clients are cataloguing their calls, we cannot easily look at this at scale across industries.
However, Infinity clients are able to categorise their own calls either manually or automatically. Our Conversation Analytics suite will even spot keywords, score calls, and identify payments (while instantly removing sensitive data).
We'd like to help you better understand what happens on your phone calls, and how you can make strategic, needle-moving decisions with that data in both the short and long term. Start a conversation with us today to unlock a world of insight and opportunity.
References:
1) Can Travel Firms Still Win Customers?, YouGov, (13th Oct 2020)
2) Why are so many buyers escaping to the country?, RightMove, (10th Aug 2020)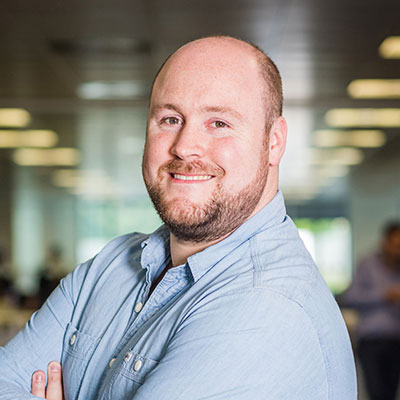 Product Marketing Manager
Andy has spent years obsessively analysing B2B and B2C digital marketing campaigns and technology. Outside of his family, his main loves are Woking FC, his Xbox and his National Trust membership.
Subscribe to our newsletter *Required field