Re-framing the staycation: How to take new opportunities to sell UK holidays
21 Jul 2020 in Marketing
---
As a company that provides call tracking for many travel clients, we have been keeping a close eye on developments within the industry. One of the things we have noticed is an increase in interest in holidaymakers staying within the UK, with a lot of travel companies adapting to meet this demand. We asked for some from insights Laura Gelder on what travel brands can do to better serve the staycation market during COVID-19. Laura is currently the editor of Selling Travel, and has been a travel journalist covering the industry for over twelve years.
There has never been a better time for domestic tourism. Whilst the travel ban has been lifted, the situation remains confusing for consumers - even those itching to jet off abroad - since many of the UK government-approved destinations have restrictions or even bans on British travellers and the situation is fast-changing.
Add to that the anxiety that many travellers have around details like having to fly with a mask on and you have a perfect storm for UK tourism business owners looking to grow their market share.
Many tour operators have increased or introduced UK holidays, citing evident demand. For example, Intrepid Travel launched them this July after surveying over 1,000 British travellers and finding that 87% plan to travel in the UK this year compared to 47% opting to go abroad.1
So what are some ways that marketers and leaders selling UK holidays to those in the UK can capitalise on this opportunity, and set imaginations soaring?


Highlight the 'wow' factor
It's important that marketing is proud and positive rather than inadvertently positioning a UK holiday as a consolation prize that's appealing only because it's a safer bet than one abroad.
Kuoni, a brand famous for exotic long haul holidays, is offering staycations in partnership with UK specialist McKinlay Kidd and the latter's founder thinks it's important to celebrate the UK as a number one destination - not just a sensible option.
"You can take the reassurance angle - point out that holidaying in the UK means the NHS will be available, for instance - but don't forget to emphasise the fantastic history and beautiful scenery. People travel hundreds of miles to see the Pyramids but we have older architecture in the North of Scotland plus white sand beaches to rival the Caribbean."
Heather McKinlay | Founder and Director, McKinlay Kidd
To communicate wow factor you need great images or video, whether that's a panoramic landscape showcasing the natural beauty of a destination or a detail shot of a venue's decor or cuisine. It's about capturing atmosphere and demonstrating an experience.
Be clear, honest, and flexible
Booking a UK holiday is not totally worry-free, thanks to the ongoing spread of COVID-19 and the potential for regional lockdowns. Many companies are offering flexible booking and refund policies to set customers' minds at rest and those that have clearly communicated these will be ahead of the curve.
Leger Holidays has a dedicated Coronavirus Travel Update page on its website laying out its COVID-19 refund policy and answering frequently-asked questions.
"We provide the security of our Coronavirus Peace of Mind Policy that allows any customers who test positive for COVID-19 up to five days before travel, or those who have been told to self-isolate, to move their booking to another tour or date, absolutely free."
Ashley Dellow | Head of Retail Sales, Leger Holidays


Health and safety is important
Protocols around health and safety will be front of mind for many travellers during the pandemic. Visit England launched the 'We're Good To Go' scheme at the start of July to help boost confidence in domestic tourism. Businesses can apply for this industry standard mark via self-assessment online and displaying it demonstrates that they are following industry and government guidance on cleaning and social distancing.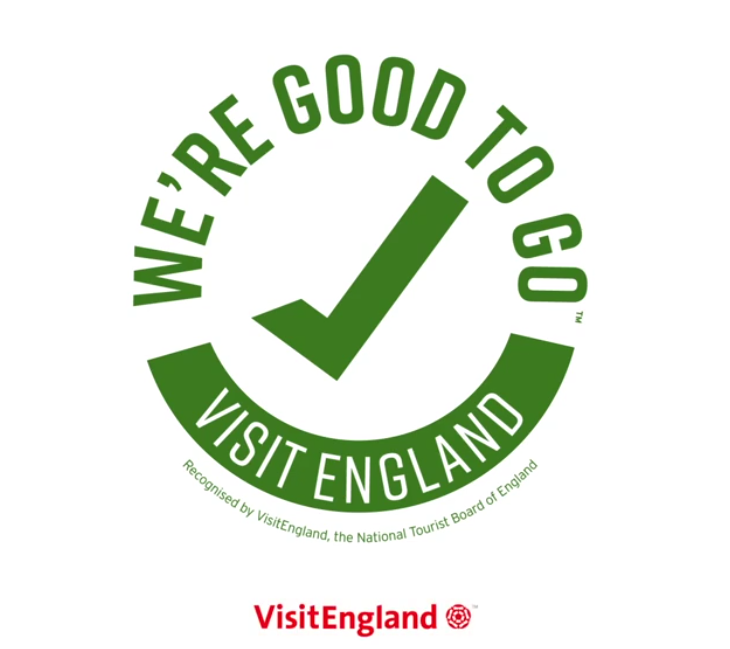 Hotel group Hilton has introduced a number of new measures including its Hilton CleanStay Room Seal, which lets guests know that their room hasn't been accessed since being thoroughly cleaned. It's just one of several protocols, including contactless check-in.
Tap into the nation's mood
Since the lockdown started the nation has come together to clap for the NHS and stories like that of Captain Sir Thomas Moore walking around his garden to fundraise have lifted the nation's spirits. Many travel brands have tapped into this spirit by offering NHS workers free or discounted holidays or raising money for worthwhile causes.
De Vere Hotels offers 10% of its direct booking fees to the NHS Charities Together cause, offering travellers the chance to give back just by booking a holiday.
Use the responsible travel angle
UK holidays are likely to be a much greener choice for Brits, with less or zero air miles involved for starters. But it's not just about saving the planet. Domestic breaks have the added value of supporting the UK's tourism industry and the communities that rely on it.
Intrepid Travel announced Intrepid Retreats this June, a new range including UK destinations for the first time and marking a distinct change in style for the adventure touring specialist - it sees small groups spending their holiday in one location, taking time to support the community.
Wilderness Scotland says it watchwords for marketing travel at the moment include 'respectful' and 'gently'.
"We want to respect how individual travellers feel while also respecting how the community feels about receiving tourists, which in the overwhelming majority of cases is very positive, provided we all act responsibly."
Ben Thorburn | Head of Marketing, Wilderness Scotland


It's all about the experience
For some time the travel industry has been shifting from a map-ticking destination focus to an experience focus, and travel companies that can offer unique, or seemingly unique, experiences stand out from the crowd.
Tour operator Untold Story Travel launched this year promising bespoke holidays using its network of storytellers - local guides with unique access and insight into their home destinations. It released a new series of staycations with exclusive, behind-the-scenes experiences on offer like going to sea with the RNLI in Cornwall.
"We noticed a significant shift, particularly with wealthy travellers, between the consumption of luxury goods to the consumption of luxury experiences. Travellers want a deeper connection to the destination they travel to and the marketing message needs to be 'we can provide access to places and experiences that you can't do by yourself.'"
Mark Allvey | Co-founder and CEO, Untold Story


Reach out to new and niche audiences
Many young travellers have not had their interest piqued by domestic travel in the past, seeing it as something that could wait until later in life. But businesses, including McKinlay Kidd, are now seeing a surge in interest from the youth market.
Prestige Holidays reports seeing massive demand from small family groups looking to holiday independently. But the tour operator also points out that niche markets are an untapped gold mine.
"Target niche markets such as groups focused on hobbies, like painting for instance. Word spreads in these networks quickly and they are loyal customers who will book every year once you get them on-side."
Lee Hamilton | General sales manager, Prestige Holidays
Going here? Going there? The customer journey still matters
As many people consider new locations and holidays, there is ample opportunity to tempt new holidaymakers. Many will also want to call you up directly for reassurance on safety measures you're taking, advice on guidelines, and other specific queries before making a big booking.
But if you don't know what leads to those valuable calls, you could miss out on a plethora of opportunities, while the hotel or holiday park down the road sweeps up the bookings. Infinity's call tracking services will connect those calls to the marketing activities that led to them. Start a conversation with us today to find out how you could benefit.
References:
1) Intrepid launches Retreats product, ABTA (18th June 2020)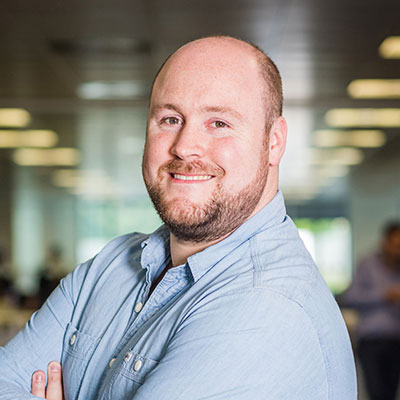 Product Marketing Manager
Andy has spent years obsessively analysing B2B and B2C digital marketing campaigns and technology. Outside of his family, his main loves are Woking FC, his Xbox and his National Trust membership.
Subscribe to our newsletter *Required field