Agencies: Ten questions you cannot be afraid to ask your tech-partners
14 Jan 2021 in Digital Marketing
---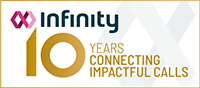 View all our anniversary content

This blog kicks off our tenth anniversary celebrations, and comes from a LinkedIn Article by our new Agency Account Director Rory Graham. Rory has been working at agencies across the globe for a decade, most recently being Global Strategy Director at MediaCom before joining Infinity.
During my time working at agencies on enterprise accounts, I saw what differentiated good technology vendors with the truly best in class. The ones that we toyed with from time-to-time compared to the partners that we wanted around the table with us for every recommendation because we knew they made a difference.
Coming to Infinity, it's important that I not only use this experience internally to ensure we are the best partners we can be, but also that I share this experience with our agency partners, so they know what to look for to best serve their clients.
As we enter a new year (and Infinity's tenth), now is the perfect time to assess your tech stack and see where better relationships can be built. These are my ten questions you shouldn't be afraid to ask your current technology partners.



1) Do they understand your client's challenges and objectives?
A technology provider could have the best solution in the world, but if they don't understand how your clients are going to be using it, there is a limit to how much a partnership with them is worth. The service needs to be aligned with what matters to the client, clear guidance on relevant KPIs and lead indicators needs to be established, and training for the right usage of the product needs to be delivered.
But that's only the first step on an ongoing journey. You wouldn't hire an electrician who was great 20 years ago but hadn't updated their qualifications or done any training since. So why would you work with partners whose knowledge is also out of date?
Ideally, you will be working with partners who are constantly upskilling their knowledge to ensure they're delivering a service and a product that is forward-looking and has a use in the modern world.



2) Do they understand your planning philosophy and process? And are they providing insights to power it?
The best tech-partners speak your language, know your landscape, and align their proposition to your planning philosophies and processes. This will enable you to supercharge your marketing effectiveness by delivering your desired strategies and visions.
You should be asking your partners to provide insight all through the planning process. This could be (but is not limited to) insights from:
Previous campaigns and PCAs they have run with your and other clients in your agency
Best in class work from other brands and competitors
Small tests and trials to start building some early learning and adaptations to plans
Combined broader research
Access to tools and information banks you might not have
The best partners and tech-providers can provide this up to date or in real time and adapt as the campaign/brand continues throughout.
It will also ensure your clients receive a consistent service relevant to their needs and in line with why they bought into your agency.


3) Can they deliver the flexibility and agility that successful 2021 campaigns and brands are going to need?
2020 showed a clear need for flexibility across many industries, although it shouldn't have been a revelation for any respectable tech-partner. With another national lockdown and so many unknowns, this is still just as important.
Different approaches have been needed for different industries, budgets, client-needs, timings etc., especially with frequently changing guidelines and climates causing great unpredictability.
Your investment & commitments, targeting, performance, tactics, strategy, platform usage, and timings may move in line with these fluctuations. Top tech-partners react quickly to support you through challenging times and make the most of opportunities when fortunes are good. The best will come proactively to you with flexible solutions.
This flexibility isn't worth much if it can't be acted upon quickly. At Campaigns Breakfast Briefing on Thursday, a theme that quickly became evident was that the brands who won last year, were ones that could adjust and adapt as fast as the landscape.
Partners should be willing and able to revise and evolve plans at the ready to reassure you that they will make your life easier, rather than harder!


4) Is it clear why you should partner with them, and is it easy to do?
A vendor must prove and improve how effective your marketing is, as well as outlining what they measure, the value of it, and how they help you optimise it.
But to really unlock the next level of the partnership, you can look deeper. Some reasons why your agency should work with a vendor over a technically similar supplier could include:
Clear reasoning as to why their service is essential to your client and will improve their marketing effectiveness, and aligns with their strategy
Presentable supporting collateral provided
Agency specialists dedicated to making the partnership as beneficial to you as possible
Committed assistance to helping you win new business pitches
Ease of using and presenting the vendor's data to the client
Access to product teams for direct feedback
Credible industry awards based on real results
However, all of the reasons for partnering with a vendor are irrelevant if the benefits of the solutions are nigh on impossible to extract.
A smooth and easy integration is essential. Not just from a set up perspective (although that is incredibly important), but so to on going to be able to quickly and effectively extract the most value from the product of service. The more integrated and readily part your own solutions the better.


5) Are they delivering solutions or selling a product?
Too often tech companies push the product first, a focus that delivers little more than another piece of shelf-ware.
What's frequently missing is an evolving understanding of how new features and products provide a needed solution to critical challenges. This turns a provider into a partner, and a valuable part of your tech stack.
The solution the partners are bringing you should be easy to repackage or take straight to the client as they are (with or without the partner). Agency time is scarce and true partners should be looking to free their time with well-articulated, easy to understand and relevant solution presentations.
To make life easier, they should be providing relevant and inspiring case studies. These will not only help you to see how the product/s can be applied, but also put your mind at ease that they work.
On top of this, nothing is worse than a partner that over-sells, but underdelivers. If they are going to sell you an idea and solution, they need to be able to deliver it. If not, this can immediately damage your work and the trust of the relationship you have built with your clients. The best partners seem to always have the ability to positively surprise you and enable you to look even better in front of your clients.



6) Can they scientifically prove how they will help our clients and our agency?
Even if the product does exactly what it says on the tin, does that move the needle in a way that matters to you?
If it does, they should be able to prove it with clear results that prove business outcomes, testimonials, approved case studies, and maybe even the odd award. Ideally, this will be across a mix of relevant verticals and personas too.


7) How are they helping us to be better thought leaders?
Brands look to agencies for guidance, foresight, analysis, and to spark imagination. This could be at events, in publications, or via consultancy services, but they can soon sniff out someone playing buzzword bingo to sound smart.
They want partners who are proactively sharing clear, nuanced thoughts backed up by reliable data and this is where your tech-partners can come in. Partners do this best when they foresee important upcoming 'must win moments', such as pitches, and deliver thinking and analysis that would have otherwise been hard to come by.
Up-to-the-minute data on a wide range of industries can provide a fascinating, actionable lens to view the marketplace through.
For example, anyone could look up housing stats (accessed 22nd December 2020) in the UK in late 2020 and see that house purchases in November were up 19.3% year-on-year.
Going above and beyond though, a tech-partner regularly feeding back consumer data could have pointed out that calls to property brands (shown below) jumped up in June and stayed high throughout summer, predicting this outcome months before it happened, based on real marketplace activity.

Calls to all of Infinity's property clients throughout most of 2020 [Source]
Suddenly, you're ahead of the curve simply because you made smart decisions about where you get your insights from.


8) Do they understand the different agencies' and client's stakeholders' needs?
The KPIs of a Head of Data compared to a Planning Account Director are very different. Same too, the Marketing Manager and a Head of Procurement. So, if your tech-partners can't make the distinction in serving them, at least one of them is likely to be let down.
Every responsible tech-partner should be making a continuous effort to understand the challenges facing all personas who may use their product.


9) Are they continuing to work on ongoing issues and challenges, without being prompted?
If you have on-going challenges with the partners' products or still have an active ticket from a support request weeks ago that hasn't been answered, the answer may be no. With the current climate and trends changing by the day, agility is more important than ever.
But even beyond basic support, you need to look at the framework they have in place to ensure a close relationship is maintained, ensuring dynamic, relevant responses to client queries, new challenges, or new product implementation.


10) What benefits are their Customer Experience team bringing to the table?
A decent Customer Experience team will help you onboard faster, deliver value to your clients, and open you up to massive opportunities before the rest of the market. Their experience, insight, and access to product teams is invaluable as they help you:
Set out clear best practice
Identify how new integrations and products feed into your strategy
Share trends and data from themselves and across the industry
Evaluate campaign performance
Continuously fine-tune tactics
Influence product direction based on your needs
Now, compare that to the flipside. Leaving your digital planner to pull reports from data sources and deciding what to do off the back of it with zero context or guidance. No matter how good they are, they'll be many steps behind where they could be.


Are you getting the right answers?
None of these questions should be too challenging for top quality tech-partners trusted by digitally mature agencies. In fact, asking them should provide an eye-opening platform on how to work better together in the future.
Start a conversation with Infinity today if you'd like to experience the benefits of working alongside an award-winning, world class call tracking partner, our agency partner programme includes top quality partners of all sizes across the globe.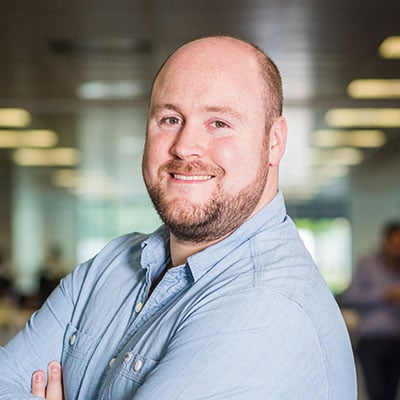 Product Marketing Manager
Andy has spent years obsessively analyzing B2B and B2C digital marketing campaigns and technology. Outside of his family, his main loves are Woking FC, his Xbox and his National Trust membership.
Recent posts
31 May 2023 in Digital Marketing

The importance of call centre agent coaching

25 May 2023 in Interviews

Insights & Impact Ep.5: Reducing Average Handling Times (AHT)

24 May 2023 in Interviews

May Hubdate: Your Hub just got better, here's how…
Subscribe to our newsletter *Required field