5 Reasons Why Your Company Needs Accurate Revenue Attribution
19 Jan 2022 in Marketing
---
Imagine a world where you could directly attribute revenue to your marketing campaigns. With a wealth of data at the modern marketer's fingertips, it's never been easier to understand how and why customers convert.
But according to HubSpot, while 75% of marketers are reporting on how their campaigns are directly influencing revenue, only 52% of marketers use attribution reporting and only 35% believe that understanding the ROI of their campaign is important.
Accurate revenue attribution empowers you to connect the dots between marketing activity and revenue. This can have tremendous impact on the effectiveness of your campaigns. In this blog, we'll explore five reasons why your company needs accurate revenue attribution.
What is revenue attribution and why is it important?
Revenue attribution, also known as marketing attribution, involves matching revenue from customers to specific marketing activities. To do this, marketers need to be able to collect data on their marketing activities and customer behaviour to accurately determine which channels drive the most revenue.
Accurate revenue attribution is the secret ingredient in developing marketing campaigns that have real impact on your bottom line. When done right, revenue attribution can lead to more targeted campaigns, more effective optimisation, and strategic budget allocation that will amplify your revenue.
There are several common attribution models that can support accurate revenue attribution, including single-source models that focus on first click or last click, to sophisticated multi-source models that can factor in multiple channels. Choosing the best model depends on your business needs and the data you have available.
Why does my company need revenue attribution?
So, we've established what revenue attribution is and the impact it can have on your marketing. Here's five reasons why your company needs revenue attribution.
It helps you identify your most impactful activity
Marketing campaigns often comprise of many elements - organic social, paid social, search advertising, dedicated landing pages - but how do you know which activity is having the most impact on conversations?
Revenue attribution can help identify high-performing marketing activities and understand which ones are the most successful in driving both leads and conversations. This gives you the knowledge you need to make informed decisions for your marketing planning, which will ultimately help your company grow.
A great example of this comes from Vodafone. Using Conversation Analytics and Call Tracking, they assigned specific phone numbers to key price comparison sites, helping them understand where high-value calls came from and develop more accurate revenue attribution. They were able to attribute 17,000 sales in just six months, as well as identifying a 7.5% conversion rate from call-to-purchase, which was significantly higher than any other marketing channel.
It pinpoints the moment of conversion
Not only can accurate revenue attribution help identify your most impactful marketing channels and activities, but it's also primed to help you pinpoint the moment of conversion. Using the right tools, you can understand which channels, keywords, social ads or websites led to your customer picking up the phone and making a purchase.
This is revolutionary for your marketing budget. If you're able to understand which specific activity persuaded them to convert, you can boost your ROI by concentrating your efforts and spend on the activities that really work. Less wasted budget, more revenue!
We worked with Cheekytrip, a holiday comparison site, to gain clarity on what was driving customer calls. Using Call Tracking, they were able to identify which individual keywords were clicked, how long was spent on their webpages, the sources for each visit, and the specific page which triggered the final purchase. They were able to drive a 161% increase in leads from their PPC and ultimately increase their conversion rate by 9%.
It improves your targeting and messaging
With knowledge comes power and if you're able to identify which activities are most effective, you can also unearth insight that can refine your audience targeting and messaging. Every customer journey is different, but revenue attribution can show you trends that will inform your campaign targeting and messaging.
For example, if you understand which marketing channel is likely to generate high-value customers, you can build lookalike audiences that will help you attract more of those leads. Likewise, if you've been able to highlight the words and phrases the persuaded a customer to convert, you can tailor your messaging to create more compelling campaigns.
For Scott Dunn, a luxury tour operator specialising in tailormade holidays, the goal was to understand where their highest value leads were originating. Using Call Tracking, they were able to connect their digital marketing efforts with their highest value calls, leading to a 48% increase in global conversion rate and an 80% increase of tracked call volumes year-on-year.
It streamlines the process of gathering data
Accurate revenue attribution pulls in multiple data sources to provide a holistic overview of the customer journey. It streamlines the process of gathering data across your core marketing channels and improves your ability to analyse it by bringing it all into one central dashboard, whatever that might look like for your company.
By feeding in the data from all your marketing channels, including display advertising, search advertising, organic social, email campaigns, affiliate marketing and website visits across devices increases the scale of your analysis. This empowers your marketing team to unearth insights faster, without needing a data science degree.
This is incredibly valuable, as demonstrated by Halford Autocentre. They wanted to create a comprehensive view of the end-to-end customer journey and they decided that only a call tracking solution could give them the detail they needed. Using Infinity's integrations with Google Suite, they were able to create a direct link between digital spend and phone conversions and optimise their content and campaigns to increase conversion.
It can help align your wider strategy
Last but most certainly not least, accurate revenue attribution enables your marketing and sales team to work in tandem, rather than in silos. It also aligns your wider business strategy, as marketing are better able to prove how activity is supporting the bottom-line and clearly communicate learnings.
Being able to understand how lead generation converts into customers means your teams can set joint goals and metrics that are likely to attract and retain customers. It also helps align your wider strategy by sharing insight into the most impactful marketing campaigns and prevent under- or over-valuing specific channels using data-driven insight.
This was an effective strategy for BoostOnline, a digital agency with a large roster of SME clients. As a busy agency, it was crucial that they could show clients where calls were coming from and demonstrate how they improved revenue. Using Infinity, they were better able to justify advertising spend and deliver results, with one client enjoying a 46% decrease in cost-per-lead and another achieving an incredible 2,400% ROI from PPC spending.
Key takeaways
Let's recap the five reasons why your company needs accurate revenue attribution:
It helps you identify your most impactful activity by highlighting high-performing marketing activities and showing which ones are most effective.

It pinpoints the moment of conversion by showing you which activity triggered the final purchase, enabling you to focus your efforts and your marketing budget.

It improves your targeting and messaging by showing you what your highest value customers look like and the keywords or phrases they respond to.

It streamlines the process of gathering and analysing data by allowing you to bring multiple sources together, allowing you to map the customer journey.

It can help align your wider strategy by showing you how lead generation converts into customers, enabling marketing and sales to work together on activities that are guaranteed to have impact.



Every conversation matters. Start one with us to discover how Call Tracking can help you optimise your most valuable customer conversations.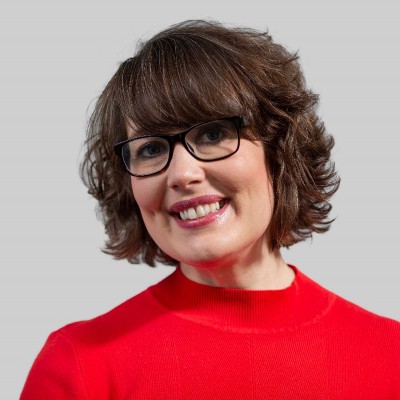 VP of Marketing
Hannah Delaney is VP of Marketing at Infinity. She has extensive experience in the digital transformation space and her specialisms lie within implementing brand, channel and digital marketing strategies across global organisations and teams.
Recent posts
1 Feb 2023 in Marketing

Why you should be using call deflection to enhance the customer experience

30 Jan 2023 in Interviews

Insight & Impact episode 1: What the heck are call drivers?

30 Jan 2023 in Marketing,Digital Marketing

How to improve digital marketing ROI with Call Tracking
Subscribe to our newsletter *Required field