7 digital trends nobody can ignore in 2018
14 Dec 2017 in Marketing
---
Before we wind up the last touches on Christmas campaigns, and slink off into the holiday season, it's vital to take a look at how we can all improve in 2018.
But what can you do? Every new technology is going to reshape every industry, every startup with a bit of PR is going to become the next Googlebook, and industry buzz surrounding technologies such as blockchain, AI, or cryptocurrency sometimes becomes unhelpfully hyperbolic. We've done our best to strip away the jargon and focus on what's going to be relevant and actionable within the next year.
This isn't aimless crystal ball gazing, we have conducted research, reviewed what's actually happened, and sought insights from some of the leading professionals in marketing and optimisation at a mix of major brands, organisations, and agencies.
Naturally, every business will have different challenges. So if there's any you feel we have missed, please tweet us with what you're looking to improve in 2018.
1. Cross-departmental optimisation focus
In this year's Forrester Data Global Business Technographics® Marketing Survey1 , 56% of respondents stated that improving the experience of their customers was a high priority for B2C marketing decision makers. A further 41% said it was a moderate priority. Marketing is going to need to play a big role in improving and optimising the customer experience, but it can't do this alone.
As businesses push for an efficient digital-first approach, they cannot sacrifice the standards of service or functionality that customers would get in store, branch, or on the phone. To do this, marketing, sales, and support teams are going to need to share insights with each other to build a clear view of how different customer journeys are performing. This needs to be frequently analysed to see what can be done to make savings, while retaining customer satisfaction.
"An ongoing mission for us going into 2018 is to bring our digital and marketing teams closer together. It's imperative that these departments don't work in silos away from each other."
Daniela Trifone | Senior Optimisation Lead, BT
For example, companies that receive a high amount of calls for support purposes should be looking at digital first opportunities where more straightforward queries can be resolved on the website with different messaging or page layouts. This can also be done with offline marketing collateral such as brochures or direct mail. It requires work between marketing, web, and contact centre teams, but will make substantial savings when implemented at scale.
Sky have implemented Infinity to AB test their website to see what variations solve their customer's queries, and which variations result in a higher number of calls. See the case study here.
2. Data dictates direction
In a survey we conducted at this year's Ad:Tech London, 58.3% of respondents across all sectors said they would be increasing their spend on marketing attribution, while a further 17% said they would keep spending at the same level. As CMOs become increasingly responsible for profit and loss, they need to understand the impact of all marketing activity. By understanding what's working, and being responsive enough to act on those insights, substantial amounts of revenue is at stake.
"We'll be looking at how to achieve more success from utilising our data by aligning it with our business objectives. I believe we're only scratching the surface of what's possible right now, and the more we prove the value the faster we can scale and extend those possibilities."
Hans Helbig | Global Head of Digital Marketing, Reckitt Benckiser
3. Full channel attribution directs spend
According to Adobe and Goldsmiths 75% of marketing leaders admit they are struggling to keep up with the changing customer2. Most customer journeys for large products have diverted a long way from having a linear path to a more complex, exciting one. Increasing digital transformations in companies reflect the informed digital buyer cycle of customers, but with so many potential touchpoints along the way it's now vital for brands to get a clear picture of how all of their efforts are truly helping move the needle. Businesses reacting to the needs of the modern consumer are outperforming those with traditional loyalty-building measures by up to 14%.
Knowing the last click or touchpoint is no longer enough, in fact, it may even be damaging to rely on it as your sole metric. PPC, informative web pages, and PR efforts may be just as responsible for introducing a keen potential customer to a brand earlier in the funnel, and not having an insight into how they are working puts substantial amounts of revenue in jeopardy.
Saga are just one of the many brands using Infinity to gain a full view of what's impacting their customer journey, and reacting to that attribution data for commercial improvements. Here's a sneak peak from their upcoming case study.
"Traditionally, Saga have been good at analysing the last step of a customer journey, and retaining our audience. But in order to capture new customers, it's important to start getting a better view on what's going on further up the funnel, and how we can improve that. Going into 2018, one of the first new things we will be doing is optimising our PPC spend based on what is driving high value calls for us. We've been doing this for a couple of weeks now, but once we have 2-3 months worth of data, we'll be in a strong position to start analysing which keywords are starting the customer journeys that lead to big bookings via the phone at a later date."
Edward Day | Senior Web Analyst, Saga Holidays
4. Seamless experience becomes the goal
In industries where mass market products all reach an acceptable quality to the customer, brands need to stand out while simultaneously keeping prices competitive and not gutting the quality of services. One key differentiator will be the quality of customer experience, where smart and intuitive experiences should be built that give an outstanding service that are commercially replicable at scale.
"Going into 2018, we need to continue making banking an easy, relevant, and personal experience across all channels. It will take a great effort to achieve this, but it's worth it for the quality of experience it will bring."
Marcello Pasqualucci | Lead Optimisation Specialist, HSBC
5. Partnerships between brands and publishers become more commonplace
Organic reach is becoming harder to achieve on digital channels, with many brand marketers wearily accepting that Facebook has become a totally pay-to-play medium for them. To combat this, working alongside relevant publishers and media brands with large organic reaches will become an attractive, viable option to them. Publishers such as BuzzFeed's range of Proper Tasty pages offer brands a large, captive, and engaged audience.
"In 2018 we're definitely looking to increase our work with selected partners in the media. When we find the sweet spot where our brands align with theirs, we come out with some excellent content that our fans love. As long as the match makes sense, there's the potential for some very memorable work."
Ryan Miles | Media Lead, Xbox UK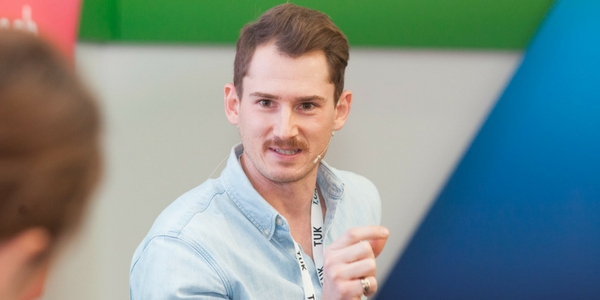 At Ad:Tech London 2017, Xbox UK spoke in depth about their partnership with JOE Media. Read our highlights from Ad:Tech London here.
6. Play where you can win
Years of striving for high engagement numbers on social media have led many agencies to chase numbers whatever the cost. The significant investment brands have put into becoming publishers needs to be spent wisely to ensure they are creating something worth creating with a strong long-term vision, and not simply adding to the noise competing for their audience.
Earlier this year, Coca-Cola followed in McDonald's footsteps by stopping its weekly YouTube show, CokeTV, admitting there was "more we could do" to connect with their audience. The simple truth is that they were entering a space where other people were already doing similar shows aimed at a similar audience, and doing them better. Why should the audience go to a brand for that content? Brands need to answer this question in 2018, which they will achieve by finding what they can say that nobody else can.
"In 2018 we aim to use data far more to know what we are doing, where, and for who. As the 'official accounts' of the FIFA World Cup, that data is a big USP for us. This is only our second men's World Cup with a truly social global audience, and competition for attention will be fierce. Therefore, finding stories or using our access where we have something unique to say, will be key. Having looked at 2014, and other tournaments we have run since, we're trying to be a little more selective this time around and sometimes let the action speak for itself, rather than trying to fill every space with a word or a post. We want to channel the passion & knowledge of our Editors and still be able to test some new ideas/technology. But the core of our plan should also reflect research we've conducted, so it's ultimately delivered for fans, by fans."
Alex Stone | Group Leader Social Media, FIFA
7. Continued experimental integration
In brief, Moore's law states that computing power available to us doubles every two years. It's by and large been a fair guide to most digital advances, and the technology we have in our everyday lives is not immune from these developments. Brands will continue to experiment with what's possible, and implement new ways of interacting with their campaigns using mobiles or other connected devices. Will there be some technology for technology's sake? Probably. Will there be some exciting uses that people will love? Also, probably. Aim for the latter.
Picking the precise innovation that will catch on is a tough science, and in truth it may not matter too much because it's up to you to choose the one that fits your business or campaign. Chances are, your audience will have hardware in their pocket that can handle it. Their success, therefore, is largely dependent on your messaging and creative if you work with reliable software.
"It feels like I could have written this in 2011, but I really do believe this will be the breakout year of augmented reality (AR). We've seen with success of Pokemon Go! that consumers are au fait with the technology; now I think it'll go massively mainstream as phones and cameras become fully functional, true AR systems. I expect brands to fully embrace the possibilities, and even embrace AR-driven eyewear."
Tim Love | Senior Marketing Manager, Pizza Express
Start the year fully prepared
Begin the new year as you mean to go on, by gaining a full insight into your customer journey, optimising the quality of calls to your contact centre, and increasing the ROI of your marketing spend.
Start a conversation with Infinity today to work alongside us in 2018
References
1)"Global Business Technographics Marketing Survey 2017", Forrester.
2)"Three in Four Marketing Leaders Admit They Don't Understand the Changing Consumer", Engage Customer.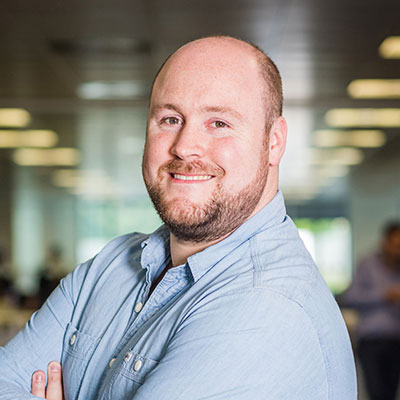 Product Marketing Manager
Andy has spent years obsessively analysing B2B and B2C digital marketing campaigns and technology. Outside of his family, his main loves are Woking FC, his Xbox and his National Trust membership.
Subscribe to our newsletter *Required field