How has digital transformation affected the contact centre?
25 Oct 2019 in Digital Marketing
---
Digital transformation is more than just a hot buzzword. In fact, according to Smart Insights, 34% of companies have already begun a planned digital transformation1. And, with 56% of CEOs claiming that a digital enhancement has contributed to annual revenue growth2 you can see why. Especially as we regularly hear in the news about the consequences of not keeping up with changes in the consumer's digital expectations.
But, what about an industry which uses an offline touchpoint, the phone? What effect has the tech tsunami had on the contact centre, and how is in the industry managing to keep up?
To find out more, we've approached contact centre CEOs, journalists, and C-suite members to reveal how tech changed the future of the contact centre, and what you can do to keep up.


Agent communication
Automation based technology, such as chatbots, has changed the game for contact centres. Not only has this increased efficiency but also customer satisfaction rates.
So, does that mean that contact centre agents need to hang up the towel, and perhaps think of a career change to make room for their robotic colleagues? Absolutely not, but the requirement of the role may require a slight re-think.
With a plethora of messaging apps on the market, people relate to people in their personal lives swiftly and instantly. If you want to speak to a mate about weekend plans, you fire off a text, and then, depending on how popular you are, can pretty much expect to hear back within 24 hours (if not sooner).
This now translates to how people relate to companies and is no different for contact centres.
Chatbots support this rapid-fire question/answer demand thus allowing time for the real applaudable service questions to be left to the real agents - humans. With this in mind, would this mean that a contact centre's agent needs to be elevating their customer service techniques? Does investment in this area remain as food for thought for directors?
"AI is certain to become more and more ingrained, improved, and relied upon in contact centre interactions. But, it is improbable that we will ever see the demise of human interaction, but these will certainly be limited in the future to bespoke customer requirements. The human interaction will essentially be the white glove of contact centre experience"
Darren McCowan | Marketing Manager, Answer4u


Customer expectations
Tech has also raised customer's expectations when it comes to accessing information. When a website visitor can't access what they need from your site, you can pretty much bet there are thousands of other sites just a click away. In fact, a whopping 53% of visitors will leave a mobile site if it takes longer than 3 seconds to load5.
Much like conversations, it's not too far fetched an idea that customers expect a first time resolution from contact centres. In fact, perhaps with the magnitude of digital services on the market, this highlights an even greater need for human experiences to match their e-counterparts, if they wish to survive.
No longer will excuses such as "I'm unfamiliar with what you said to my colleague" or "My computer isn't working right now" fly.
"Shifts in human interaction are being driven by changes in behaviours and expectations enabled by technology. Customers are less accepting of poor service and slow response times. Barriers to switching, even in the service sectors like banking and utilities, are being removed by disruptive new entrants and business models"
Dave Pattman | Managing Director, CX Services, Gobeyond Partners


Attribution Models
Digital transformation provided marketers with an abundance of new channels to reach their customers. Alas, with more channels to utilise it also meant that there was more monitoring needed. There's no rest for the wicked it seems.
The challenge now is recognising your most valuable channels and then tracking them across a singular customer journey. With customers now able to jump from online to offline in a moments notice, this isn't an easy feat. There are many more touch points along the path to purchase and the online and offline worlds now bleed into one another.
Ironically, despite tech creating the problem it also solves the problem. Digital transformation gives complete visibility on the entire journey. With over 7000 martech platforms3 available there truly is something that works for everyone.
Contact centres must invest in a vendor that helps bridge the gap between the online and offline world in order to gain a full view of their customer's journey.


Personalisation
In the past, a personal greeting from a contact centre would most likely be from an advisor who was familiar with their clients on a regular basis. Nowadays, tech has enabled personalised emails, sponsored content, re-targeted ads, and person-specific promotional codes.
To compound the importance of personalisation, Boston Consulting's experience states that brands who create personalised experiences are seeing increased yearly revenue4. Again, this applies to contact centres.
For contact centres, the phone can limit its capabilities when it comes to becoming personal. However, since 2014, Infinity's caller insight app has enabled agents to gain real-time insights into the customer on the other end of the line. With this extension, your team can:

1. Save valuable time by knowing who is at the end of the line before they answer the phone. This also reduces the average call handling time (ACH) per agent.

2. Customise their messaging by commenting on the pages visited by the customer. This is particularly useful for the contact centres who specialise in the travel industry. Agents can see which types of holidays have been browsed before the customer picked up the phone and then tailor their sales message appropriately.
By getting to the point quicker, you can trim unnecessary time off calls. How much would that save you? Likewise, if your phone agents increase their conversion rate by 30%, what does that do to your bottom line? This kind of performance optimisation brings real results.


Your tech Achilles' heel
Whilst digital transformation has provided endless benefits to businesses, it has also required traditionally offline channels, such as contact centres, to up their digital game.
Infinity's call tracking can help with this. By investing in the practicalities of call tracking you can still deliver exceptional service via the phone but also keep an edge on your competitors and the market as a whole.
"Infinity has been a trusted and well-respected partner for Answer4u since 2013. During that time we've witnessed their industry status elevated from being one of the leading call tracking technology pioneers to now being universally considered within the marketing industry as the UK's premier call tracking technology innovators."
Darren McCowan | Marketing Manager, Answer4u

Start a conversation with us today to see if Infinity could solve your contact centre's digital transformation.



References

1.Rate of digital transformation adoption, Smart Insights, (2019)
2.Revenue growth attributed to digital transformation, Gartner, (2017)
3.Amount of Martech Vendors, ChiefMartec.com, (2018)
4.Personalisation and yearly revenue, Boston Consulting Group, (2017)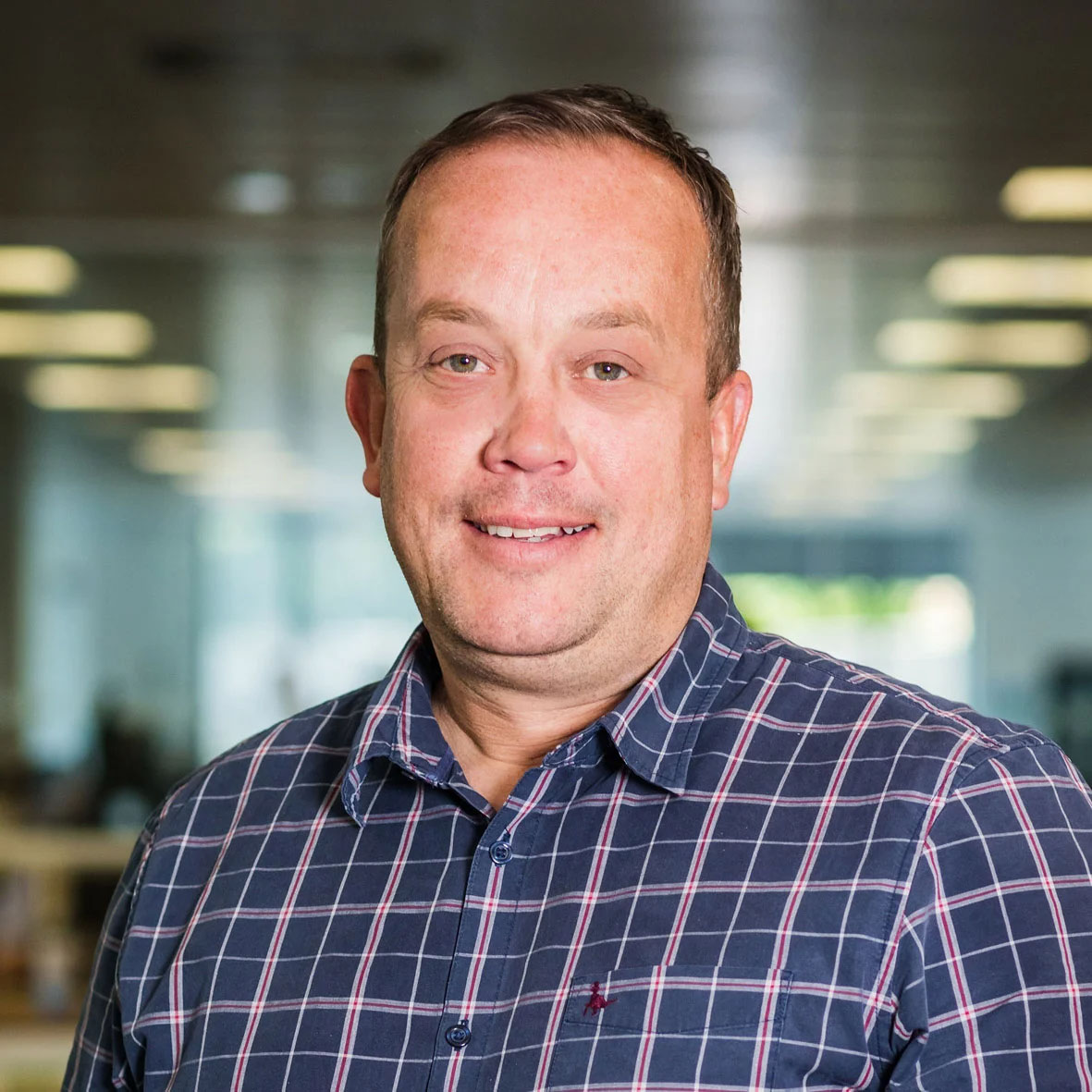 CEO
As CEO, Warren combines his passion for creating a winning strategy with a knack for people and numbers. When he's not in the office, he can be found on the side of the pitch coaching his sons' football team.
Recent posts
25 May 2023 in Interviews

Insights & Impact Ep.5: Reducing Average Handling Times (AHT)

24 May 2023 in Interviews

May Hubdate: Your Hub just got better, here's how…

17 May 2023 in Digital Marketing

Driving customer conversions with call intelligence
Subscribe to our newsletter *Required field