A Critical Tool for Accurate Attribution Tracking in 2022
6 Jan 2022 in Marketing
---
Customer journeys are rarely straightforward. It's likely that multiple customers have had multiple variations of the same journey, interacting with your marketing channels in different ways before converting. With the right attribution tools in place, you can see the full picture, from that very first click right through to the point of purchase.
In this blog, we'll be sharing information about why call tracking is a critical tool that will help marketers unlock accurate attribution tracking in 2022 and deliver more effective campaigns.
But before we dive into that, let's discuss why attribution tracking is important.


What is an attribution tool?
Marketing attribution modelling involves creating a set of rules that enable you to understand which touchpoints in the customer journey have the greatest impact on conversion, by assigning value to each.
Attribution tools play an active role in this process by tracking key metrics and determining which sources are driving conversions, enabling you to join up the customer journey and understand where your leads are coming from.
Attribution tracking is how these tools collect data on those various customer touchpoints. Marketers often use mechanisms such as cookies, tags, or UTM codes to collect data that can be fed into marketing attribution modelling and build a detailed picture of the campaigns, channels and keywords that are driving conversions.


What are the benefits of attribution tracking?
Simply put, accurate attribution tracking makes your decision-making more data-driven. You can map out the customer journey, online and offline. This helps you optimise your budget and focus on doing more of the marketing activities that work. The key benefits are:


Understand your best-performing channels and switch off ones that aren't working.

Accurately assign revenue credit and identify your highest value marketing activities.

Streamline the data gathering process and make analysis easier.

Discover how many touches your leads need before making a purchase.

Extract actionable insights about customers to inform your wider strategy.


How do I choose the best attribution tool for my needs?
The best attribution tool is the one that fits within your preferred marketing attribution model and can track the data that means the most to you. For example, if you're interested in last click attribution, you may want to track activity that drives that final purchase such as clicks on your PPC ads or calls to your sales team.
Here are two things to bear in mind when selecting an attribution tool:


How does it fit within your existing tech stack? Choosing a tool that integrates with a variety of partners creates a streamlined flow of data and makes it easier to extract insight without bringing in the data scientists.

Can it provide accurate multichannel attribution? This is critical for business growth, as it gives you unique insight to attract more customers and retain the ones you've already converted, without wasting time or budget.
Why call tracking is a must for accurate attribution tracking in 2022
It can be easy to forget that all of your digital marketing activity drives offline conversations as well as online. When a customer picks up the phone and takes the conversation offline, you lose visibility of the touchpoints that drove that action. How do you know which activities persuaded them to make the call?
Call tracking can cover your blind spots by accurately connecting the customer journey to the call, providing the insight you need to invest your budget in activity that works. Connecting the dots of your incoming calls with the marketing activity gives you the full picture, making budget optimisation and campaign performance more straightforward than ever before.

"Infinity is our go-to solution for call tracking. We've found them to have the best quality of service and data on the market, while offering a competitive price. Their platform was very easy to set up and integrate into our tech stack, swiftly delivering measurable results for our clients." – Josh Hatfield, Semetrical
Getting call data where you need it for attribution tracking
The best tools for attribution tracking are ones that can provide accurate multichannel attribution and integrate with a variety of partners, which is why we've worked to offer you flexibility designed for the modern marketer's tech stack.
Infinity connects with an enormous range of platforms including Google, Hubspot, Facebook and more, helping you create in-depth consumer insight. Here are some key integrations for accurate attribution tracking.


If you want to make your online ads more effective
Using Infinity and Google Marketing Platform together helps you make continuously smarter decisions, prove the impact of your activity and further define your marketing strategy for future campaigns. Infinity is able to integrate with popular tools including Google Ads, Campaign Manager, Search Ads 360, Analytics and Data Studio.
For example, you can connect your Google Ads campaigns to gain direct insight into how your ads are influencing calls, allowing you to automatically optimise bids to improve call outcomes and record individual calls as events in Google Ads.
Thanks to our latest upgrade, our Google Ads integration can now capture granular insights on the keyword groups, ads and campaigns that trigger calls directly from Search Ads. Which is significant since, according to research, 70% of people browsing on mobiles call by tapping the phone numbers in call ads, call extensions and location extensions.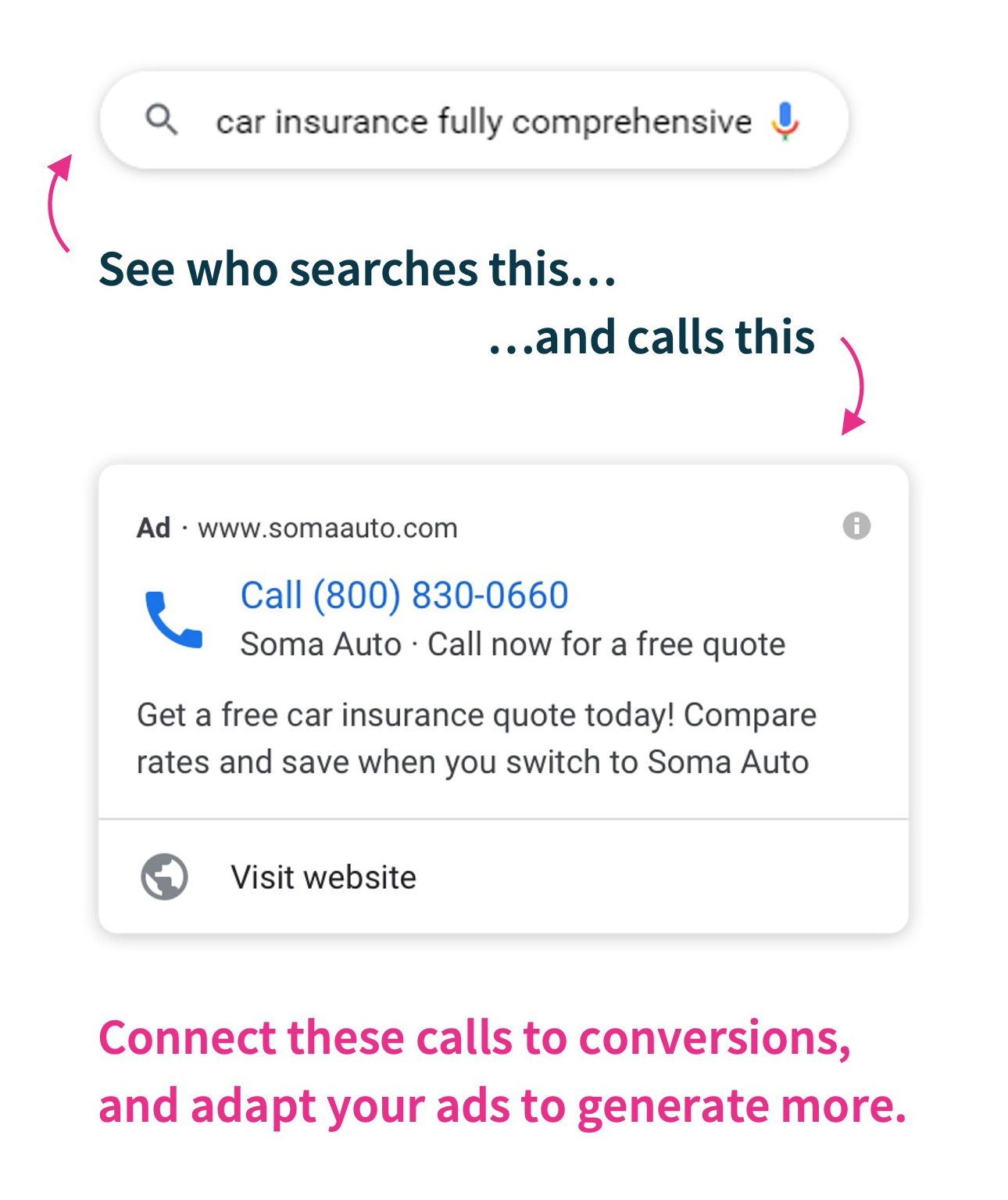 By bringing this data into your attribution report, you get greater visibility on what's leading to conversions along the customer journey so you can make even smarter bidding decisions.


"Infinity is well integrated with Google Ads and their support team has worked hard with our agency to give us vital insights to make our paid search budget 15% more efficient." – Simone Pignatgelli, British Gas
If you want to enhance your marketing automation
Over 50,000 companies use HubSpot as their primary marketing automation, making it the perfect tool to use alongside our software. Marketers who find themselves unable to connect the missing pieces in their campaign risk losing the magic ingredient that led to some of their highest value conversations.
Using HubSpot and Infinity together, you're able to create more accurate attribution by tracking phone calls in real-time in your HubSpot dashboard, where they can be surfaced on the timeline for the contact in question. This seamless integration empowers you to measure and improve ROI both online and offline.


If you want to unlock the potential of your paid social
If social media marketing is more your speed, our Facebook Ads integration is designed to help you prove the impact and keep moving the needle in the right direction. By connecting your top-tier customers to your social ads, you can optimise your campaigns to attract more lookalike audiences that are likely to convert.
Not only can you see your call goals in the Facebook Ads dashboard, providing an overview of call outcomes, but you can see revenue generated and specific keywords that were mentioned during the call. This gives you the insight you need to continue driving the call outcomes you want.


"Setting things up via Facebook's Conversions API is straightforward, and the overall integration helps us make smarter decisions and optimisations that naturally leads to improved performance." – Joe Reid, Digital NRG


Every conversation matters. Start one with us to discover how Call Tracking can help you optimise your most valuable customer conversations.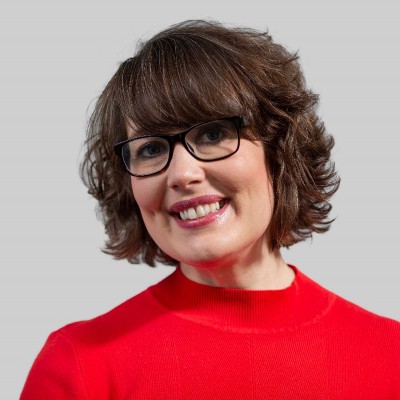 VP of Marketing
Hannah Delaney is VP of Marketing at Infinity. She has extensive experience in the digital transformation space and her specialisms lie within implementing brand, channel and digital marketing strategies across global organisations and teams.
Recent posts
31 May 2023 in Digital Marketing

The importance of call centre agent coaching

25 May 2023 in Interviews

Insights & Impact Ep.5: Reducing Average Handling Times (AHT)

24 May 2023 in Interviews

May Hubdate: Your Hub just got better, here's how…
Subscribe to our newsletter *Required field