Local Business Listings: Improving yours in 2020
14 Jul 2020 in Digital Marketing
---
How often is it that a relatively simple, often one-time effort, could significantly enhance your SEO campaign's effectiveness? Even more so in the time of a pandemic. A local business listing may not be the biggest mountain to climb in your digital strategy, but its reward-to-effort ratio makes it worthy of your time.
Entire business processes and operations have been turned on its head in a bid to keep both employees and customers safe. With the shift coming on almost without warning and even less preparation, even search engine giants were caught flat-footed. Many consumers have wanted direct communication channels to learn crucial business information: local listings and phone calls.


Why you cannot wait
You're busy, you have things on your plate. Can't this wait?
But as more and more people are looking to leave lockdown and do some much-needed shopping for products, experiences, and services, they want to speak to businesses directly for quick details and local listings are often the first place they will look.
We recently spoke to Halfords Autocentres, who have found that people were quick to check listings for reassurance and clarity about opening times and services.
"Google My Business brings us enormous value and Infinity helped us see that a significant number of our calls come from there. Building our presence there has also given us a significant SEO boost, as it helps us tie a local value to generic searches. This ties in with what people are most likely to search for, and is a great way for our central marketing team to help our local autocentres."
Ryan Vince | Head of Marketing & Digital, Halfords Autocentres
We will touch more on the SEO aspect later.
Meanwhile, Tom Gardner of Total Telephone Solutions shared the results of some analytics work he had been doing for a national chain of automotive dealerships. The following results relate solely to Google My Business, and highlight the significant commercial impact it has.
"Through doing this detailed work we identified that just over 51% of the calls from Google My Business were revenue generating enquiries (parts, services, sales). In particular, 7.7% of calls were a totally new car sale opportunity for the business and 23% were for a new service enquiry, both of which are of particularly high value."
Tom Gardner | Total Telephone Solutions
The changing engagement landscape
As lockdowns are lifted, restored, and altered, you need to be prepared to respond to whatever behaviour your customers exhibit with their changing situations.
This research from Brandify shows how regular usage of Google My Business was in place up until early March, but changed drastically and will likely continue to fluctuate. Businesses with comprehensive, up-to-date GMB listings are one step ahead of competitors trying to play catch-up.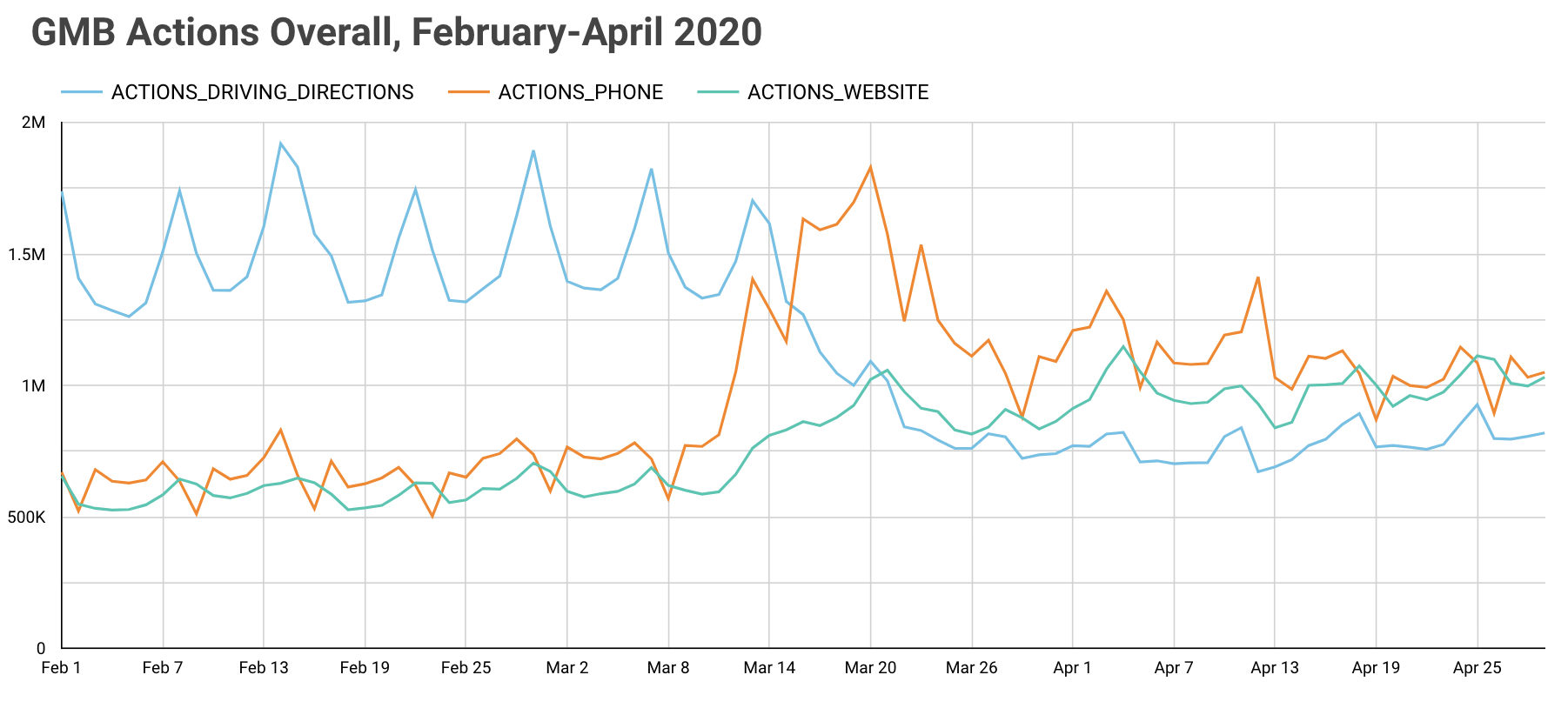 (Source)


What are local business listings?
Think of your online local business listings along the same lines of your regular print directory: It is an online portfolio with all the relevant business information necessary to find and contact you.
Typically, it will have your business name, business address(es), phone number(s), as well as office and other working hours, etc. Listing platforms offer this service freely to business users, but it requires that owners or marketing managers either manually input the details or claim the business as their own.
A search engine may be triggered to display your listing on a directory site should someone enter your business name or other product or service keywords into the search query. We've already touched on Google My Business, but some other common online directories include:
TripAdvisor
City Search
Manta
Superpages
Yahoo Local
Yellow Pages
Yelp
Note: Due to its highly interconnected nature, Facebook pages and corresponding business profiles can also be considered directories. Moreover, you'll want to create citations that can bring customers to your business' doorstep, like Apple Maps, Foursquare, InfoGroup, and Tomtom.


What do local listings and citations do?
As was mentioned in the previous section, online listings make your business information easier to retrieve online through local citations. The latter term also has the goal of a properly created business listing, which is to provide a consistent and accurate snapshot of your operations.
These two significantly bolster the user experience and establish your credibility and authority in the digital landscape. And, as they are the purview of SEO service specialists, you may want to turn to experts for help in straightening out your listings.
A note on local citations
Any instance the name, address, and phone number of a local business is mentioned online is a local citation. They can be found almost everywhere in the digital sphere, including business directories, various sites and apps, and even social media platforms.
Local citations play a large role in recovery searches, or when someone searches for a business address, for instance. When structured and comprehensively filled out, they can pretty much carry out the function of traditional advertising, but with the potential to cater to a broader audience.
If you want to take advantage of the digital marketing opportunity that online citations present, you'll do well to actively manage your business' information so the core public data delivered to searchers is accurate and consistent.


How does a listing contribute to your SEO success?
As we mentioned earlier, these listings can deliver benefits to your local SEO strategy.
Once your business information is accurate and consistent, it'll make it easier for the search engine to make you more public data (phone numbers, office hours, and addresses) searchable. Thus, clients and prospects are able to find you easier. This creates a domino effect where the positive SEO adds to company authority and demonstrates your credibility in turn.
Ways to keep your local listing relevant
1. Feature the same information across all directory platforms - This includes your business name, physical and web address, phone number(s) — including toll-free numbers, extensions, and fax numbers — hours of operation, and a business description.
Photos, reviews and ratings, as well as business categories, would be helpful, too.
To keep all the information consistent, input the data onto a master spreadsheet. You'd simply be able to copy and paste everything from there.
2. Track down where your business is currently listed - There are various online tools that offer to help you find which directories currently host a listing for your business, the most well-known being Moz's. Knowing where your business information is featured will allow you to be systematic about checking and rectifying any inaccuracies in the data.
3. Track calls coming from your listings - Use fixed call tracking numbers to see the number of calls, the outcomes they generated, and other digital activity they engaged with. These numbers can be local ones, retaining the customer's confidence that they are calling a local business.
If you're already an Infinity client, see how you can use fixed local numbers to track calls from Google My Business here.
4. Prioritize listings according to importance - Google My Business should be the priority for your business. A GMB listing will open the doors for your company to be listed on Google Maps and the local pack listing on the SERPs.
5. Choose relevant online listing platforms - Be careful not to fall into the trap of trying to create a listing on every conceivable platform. Rather, allocate the staff hours effectively by opting to be on directories that are relevant to your industry and geography.
6. Keep public company data complete, up-to-date, and consistent - These are key things to keep in mind when managing your company's online listings. Completing (or deleting incomplete) listings is the best way to keep your business profile clean. Meanwhile, ensuring the listed data is accurate and aligns with other data around the web makes your searcher's life during the pandemic so much easier.


Make the connection
Businesses, no matter the size, need to be invested in their search engine rankings, online reputation, and overall revenue. As local listings and citations are critical to success in those key areas, business owners need to take firm control of this asset.
Doing this work will not only benefit you during the current pandemic, but also help drive valuable trust and revenue as more customers are ready to seek you out again.
Start a conversation with Infinity to help see how local listings, and other marketing sources, are driving calls to your business.
This piece was produced in collaboration with Axadra.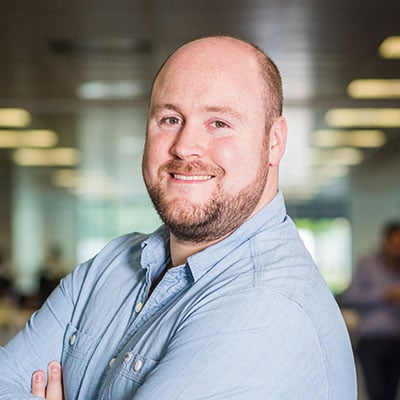 Product Marketing Manager
Andy has spent years obsessively analyzing B2B and B2C digital marketing campaigns and technology. Outside of his family, his main loves are Woking FC, his Xbox and his National Trust membership.
Recent posts
31 May 2023 in Digital Marketing

The importance of call centre agent coaching

25 May 2023 in Interviews

Insights & Impact Ep.5: Reducing Average Handling Times (AHT)

24 May 2023 in Interviews

May Hubdate: Your Hub just got better, here's how…
Subscribe to our newsletter *Required field