What can call tracking solve for agencies?
21 Jan 2019 in Marketing
---
This is a guest post provided by our partners at Peaky Digital.
Why should agencies use call tracking? Your client may already consider call tracking an integral part of their marketing. Or maybe they need some persuading. Either way, the onus is on you as an agency to recommend an established call tracking solution to solve both parties' problems.
At Peaky Digital, call tracking plays a central role in all of our marketing activities. The easy-use software has unlocked many of our campaigns' potentials and presented opportunities that have helped us achieve outstanding results. Read on to find out how call tracking can help your agency reach new levels in client work today.


The continued importance of phone calls
As more businesses take their brand online, the phone call is evolving. With the rise of voice search and hands-free functions, users are looking for a customer journey that flows seamlessly into a phone call. Figures released by Ofcom shows that the amount of minutes spent on mobile calls in the UK has increased by over 15 billion minutes a year since 2012.1 Many expect immediate resolutions to their enquiries, which a phone call can provide. There's a huge amount of market insights that can reinforce the importance of the phone call, including:2,3
A simple click-to-call action somewhere in the top fold of your website can increase conversions by 200%
70% of users use the call button from a search ad
39% of users frequently call a business from their phone
Clients and agencies are realising the pivotal role that phone calls often play in leading to a booking, enquiry, or purchase. But, unfortunately for agencies, it can be one of the most difficult touchpoints in the customer journey to control, optimise, or track.
That's where call tracking comes in. The software can transform your marketing campaigns and solve a huge amount of issues that have hampered your agency in the past.
Problems call tracking can solve for your agency
1) Gain a granular overview of leads
Have a complete overview of all the leads coming in and trace them directly back to the source. Infinity's Hub breaks down your performance clearly into channels, and gives a wealth of information around each source. Plus, use the interaction data from call tracking to work into a wider conversion-rate-optimisation strategy.
2) Have accountability - and recognised success
Too often agencies will struggle to have their success recognised, particularly if they only do work on one channel of a client's portfolio. Call tracking allows you to have accountability for the source of the success, instead of your conversions being misattributed to a different channel.
3) Bridge the gap between dashboards
Reporting can be a nightmare - particularly when you're measuring a multitude of different goals. Marrying up Adwords results with the website CMS can be a nightmare - but call tracking is ideal for this, helping you reconcile all leads with an exact timestamp and location of each lead. For PPC in particular, this means you can improve return on investment through data-driven, results-focused PPC management.
4) Be confident that you're driving quality, not quantity
As an agency, you'll have been there before: things are looking great from your side of the dashboard - your click-through-rate is high and you're driving plenty of conversions. But the only feedback you're getting from your client is that there's been no uplift in sales. The phone calls are coming in but they're not translating into sales.
One of call tracking's most powerful uses is the 'call rating' feature, which allows the client's team to rate and categorise the quality of each call with a simple press of a button. 1 could stand for a warm lead, 3 for someone ringing for more information, 7 for someone searching for the wrong product, etc. It's a simple and quick way to gather huge amounts of actionable data and spot any issues with the conversion funnel - are your campaigns driving the wrong type of traffic? Or is it an issue instead with the sales end of the cycle closing each lead?
Moreover, with Conversation Analytics, you can search, store, and catalogue calls at scale that had certain key phrases or outcomes. This makes it easy to monitor outcomes at scale.
5) Track offline campaigns
Print media is still a powerful tool, particularly when combined across-channels with your digital efforts. But how do you make sure that all the value and user engagement from your offline campaigns aren't misattributed to the wrong channel? Call tracking can generate individual fixed phone numbers that can be applied to a campaign, or even individual placements of that campaign, letting you see what traditional activities are directly driving results.
6) Increase Communication With The Sales Team
The sales and digital teams within a company too often sit in siloes. Despite both being valuable ends of the conversion funnel, there is a little access to the sales team given to agencies (sometimes none). Call tracking gives you access to the sales team which, when partnered up, can lead to valuable insights from further down the funnel.
7) Have The Data To Back Up Your Attribution Model
Attribution models are an increasingly popular point of discussion (and pain) between agencies and clients, particularly when channels are managed between the two parties. Last Click, Linear, First & Last Click - all have their different advantages. There's no one-fits-all solution, but the data from call tracking will allow you to justify your choice of reporting model with confidence.
8) Strengthen Your Campaigns With Robust Demographics
Call tracking can pinpoint key pieces of data, like the location of a caller, the time of day they called, whether they called repeatedly etc. These demographics are vital for upweighting performance to best performing audiences - and can make up for the disappointment of a lack of data when a user's audience data is cloaked in Google Analytics.
9) Give The Gift Of Insight To Your Clients
Call tracking can equip you with a valuable pool of data that will be priceless for your clients, giving them insights that will strengthen their product, streamlining performance, optimising their sales process, and impacting a number of business operations. The data you can give them from call tracking can be used in stakeholder presentations, analysis reports, and more - making you much more than just a form of marketing support.
Call tracking Is A Win-Win For You & Your Client
Many advantages that benefit you as an agency, also directly benefit your client. Call tracking can help develop their brand and improve business performance, as well as giving them a complete granular oversight of their leads. And, as the partner that introduces them to and supports them through using the dashboard, they'll only have you to thank!
Key Takeaway: Call Tracking Makes Your Agency An Indispensable Partner
Utilising all the advantages that the platform can offer, call tracking can help you position your agency as an indispensable partner to your client, with valuable data that can help grow their brand.
So, how do you bring a client onboard with call tracking? Put simply: make it a core part of your package. Incorporating call tracking into your marketing retainers will make sure you have full overview of tracking right from the start and, by insisting that it's used to support any ongoing campaigns, your clients will have the confidence that your sole focus is on driving value from your marketing campaigns - not just volume.
Don't Just Take Our Word For It…
Call tracking has helped many of our clients, and the results speak for themselves! We're always happy to speak to agencies about the benefits call tracking has brought us - and can bring to you. If you need support with implementing your agency call tracking strategies, we can help find the best solution for you and your clients.
If you're an agency, and would like to offer call intelligence to your clients, Infinity has a call tracking agency partnership programme that is trusted the world over. Find out more about it today, and start a conversation with us about agency call tracking services if you'd like to know more.
References:
1) Ringing the changes: Do phone numbers still matter?, Ofcom, (Jan 7, 2019)
2) Quick Sprout
3) Think with Google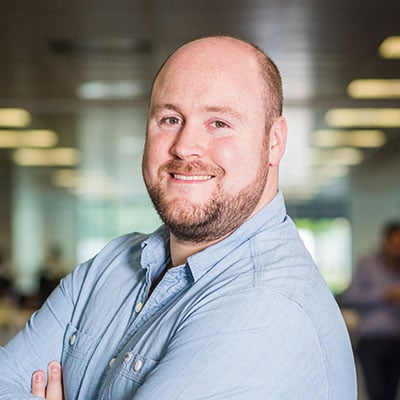 Product Marketing Manager
Andy has spent years obsessively analyzing B2B and B2C digital marketing campaigns and technology. Outside of his family, his main loves are Woking FC, his Xbox and his National Trust membership.
Recent posts
31 May 2023 in Digital Marketing

The importance of call centre agent coaching

25 May 2023 in Interviews

Insights & Impact Ep.5: Reducing Average Handling Times (AHT)

24 May 2023 in Interviews

May Hubdate: Your Hub just got better, here's how…
Subscribe to our newsletter *Required field