The Future Of Mobile Marketing: Highlights From #MMSMobile
11 Jul 2017 in Marketing
---
London's sweltering Summer weather wasn't enough to deter hundreds of leading mobile marketers from attending the London leg of the Modern Marketing Summit last Thursday.
Topics extended from influencer marketing to ad fraud, with many other pressing areas covered in between. Excitable and engaging host, Mark Adams (SVP & Head of Innovation, Vice), pointed out that his favourite thing about attending MMS in previous years was the depth of genuinely useful insight available. We agreed, and will now share the key insights we picked up from the event that are relevant for forward-looking marketers.
Mobile Moves Fast: Plan To Change Plans
Being the first mover into a digital space won't be the sole decider of success, but having that option on the table is only going to help. It comes from having a culture that embraces experimentation, so that when a new opportunity captures the imagination of your audience you can build fast, with good UX. Your ability to second-guess these larger trends will be based on the strength of your understanding of your audience.
"It's really naive to think you can lock down a three year digital plan. For example, we lead the way among quality publishers with Snapchat, Google Home, and Amazon Echo. These channels exploded relatively quickly, so establishing an early presence would be impossible without the mindset to try new things. This in turn can't be done without an understanding of our audience to shape how we approached the task. Another example is how in 2015, only 1% of our articles were viewed off our network, but due to third-party platforms such as Facebook Instant Articles and Apple News that number has jumped to 30% and we need to remain reactive to such changes in our industry."
Stacey Golding, Marketing Director – Editorial and Product, Telegraph Media Group
Mobile Continues To Challenge Traditional Consumer Behaviour
Laundrapp started in the £100 billion laundry industry, which had yet to be digitised. There were substantial rewards on offer for being the first to enter this space, but it required the right strategy to ensure it didn't get overtaken after a false start. An understanding of how they could alter the habits of their users was vital for building critical mass in an early stage, and asks a lot of questions about what other long-term habits the app landscape is poised to break.
"Most people who've been doing their laundry for over 30 years will have an unbreakable habit that will take more effort to influence. However, young people moving out of home, or going to university haven't established a laundry routine yet, so they're more open to a new and easier experience. Their instant adaption of brands such as Just-Eat, Deliveroo and Uber demonstrates that they're adept to app services, which is why we decided to hone in on this audience."
Ed Relf, CEO and Founder, LaundrApp
The Mobile Content Challenge Evolves
Brands have moved past a mobile strategy of simply dumping their TV ads onto social, and squashing their banner ads to fit smaller screens. An understanding is developing that recognises how people will consume this content, and how to make the most of the window of opportunity presented on mobile.
"I've been pleased to hear camera crews at client's advertising shoots increasingly asking what extra footage they need to shoot for mobile. The way to think about the answer to this is to forget about markets and start thinking about moments when people will connect with that content. Once you start answering the questions about when that connection will take place, it becomes a far more simple job to create and optimise that content."
Ben Phillips, Global Head Of Mobile, MediaCom
Increasing Brand Awareness From Micro-Influencers
The growing value of authentic micro-influencers is now a commonly understood theme among marketers, especially in the mobile space where high quality followings have been amassed via social networks and content shot on phones. Now that the market has been firmly established, the micro-influencers are now far less likely to tarnish their brand as soon as some free samples and a nominal fee has been offered to them. The relationship is maturing to be mutually beneficial, as micro-influencers work with the brands they're passionate about, and the brands benefit from authentic connections to audiences and user-generated content libraries.
"It's social media, not socialite media. People are far more savvy to influencers relationships with brands, and won't trust a brand just because a celebrity Tweets about it. Micro-influencers are far more valuable when scaled up, due to the relevance of their audience and authenticity. They're already making engaging content in your field, they're many steps ahead of someone who doesn't live and breathe these passion points."
Anthony Svirskis, CEO, Tribe
"I first started getting contacted about working with brands to promote their products when I had around 5000 followers. I turned down these initial offers after researching and finding bad reviews. People relied on me for tips, insight, and fitness help. If I started promoting poor products then it would devalue what I'd worked hard for. I grew my network to 20,000+ followers because I am careful about who I work with, and only promote products I would use."
Ashleigh Lawrence, Personal Trainer at Gymbox & Fitness Influencer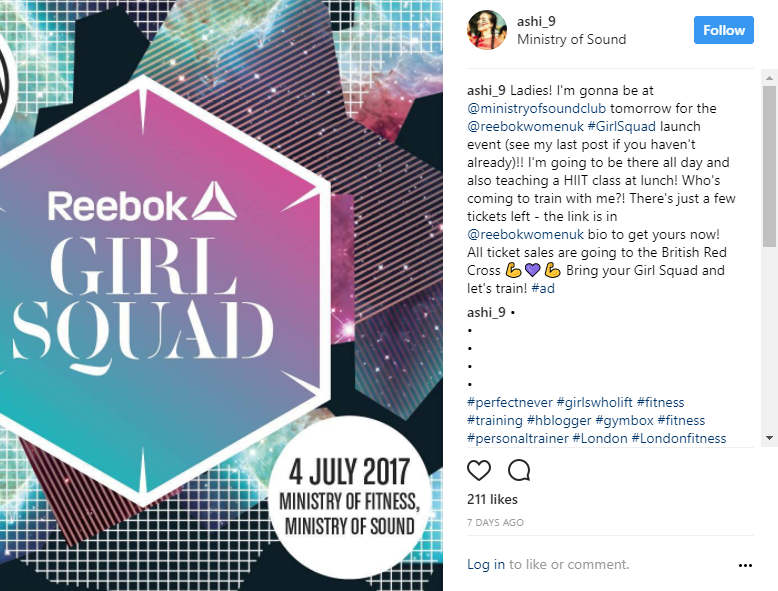 As a result of being a trusted, authentic micro-influencer, Ashleigh has secured a partnership with Reebok, who she was already a passionate advocate for.
Mobile Journey Data Informs Customer Centricity
As customers use their devices for a growing number of tasks, the picture that we can build of them continues to grow via social, email, and call tracking. This will continue to streamline the personalisation of what is offered to them to improve their user experience, and thus your conversion rates.
"The rapidly-accelerating digitisation of all traditional media channels mean that terms like 'digital' or 'mobile' will become redundant as every strategy is intrinsically planned in relation to our personal devices. Our pathway-to-purchase and behaviour as consumers will become more transparent and programmatic pipework will be essential for advertisers who want to act on or respond to those behaviours in real-time"
Joseph Harake, Associate Investment Director, OMD UK
Ad Fraud Lessons Of Web Need To Transfer To Mobile, Fast
As businesses continue to be keen on accurately monitoring and analysing the effectiveness of their digital spends, their awareness of the reliability of that data needs to increase. Efforts need to be made both internally and with agencies/media buyers to ensure a clear understanding of where adverts are appearing and how their results are calculated.
"Brands and agencies need to adopt a zero tolerance policy for any ad fraud, and to ensure they know where their adverts are being shown. Lessons from the web need to be translated to mobile at a much greater speed. The validity of reporting that verification partners and platforms deliver needs to be checked regularly, ensuring you understand where and how they're gathering data, and conduct your own tests to ensure their accuracy. If there's discrepancies between the reality and the reporting, you need to be both honest and ruthless."
Bethan Crockett, Digital Risk Director, GroupM
Calls retain major importance
The mobile's first feature, the telephone call, retains a position just as important as it always has for a lot of brands. Click-to-call on mobile is estimated to drive over $1 Trillion in revenue in the US alone, as over 169 billion mobile calls are expected to be made to businesses by 2020.1 Accurately knowing what actions lead to those calls, and understanding those mobile journeys will be a major factor in getting a slice of that trillion dollar pie.
See how call intelligence will drive more business for you, get in touch with us today.
References:
1) Click-To-Call Influences More Than $1 Trillion In U.S. Consumer Spending, BIA Kelsey, (July 27, 2016)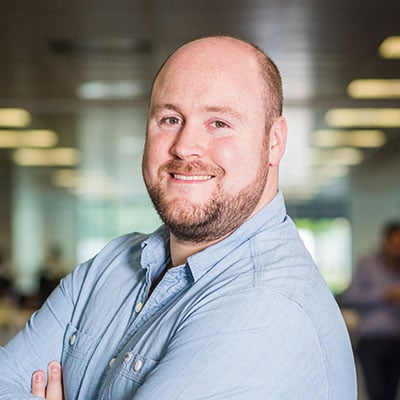 Product Marketing Manager
Andy has spent years obsessively analyzing B2B and B2C digital marketing campaigns and technology. Outside of his family, his main loves are Woking FC, his Xbox and his National Trust membership.
Recent posts
31 May 2023 in Digital Marketing

The importance of call centre agent coaching

25 May 2023 in Interviews

Insights & Impact Ep.5: Reducing Average Handling Times (AHT)

24 May 2023 in Interviews

May Hubdate: Your Hub just got better, here's how…
Subscribe to our newsletter *Required field