The crème de la crème of Cannes Lions 2018
28 Jun 2018 in News
---
Last week's Cannes Lions festival celebrated the best achievements of the creative and marketing industry. It may have been a shorter festival this year but the quality was still high, with winners coming from a variety of industries. Check out some of our favorite campaigns from the festival, and maybe be inspired to enter next year.
Nike - 'Nothing Beats a Londoner'
Agency: Wieden+Kennedy
Category: Social & Influencer
Award: Grand Prix
Creative agency, Wieden+Kennedy won the first-ever Social & Influencer Grand Prix for their campaign 'Nothing beats a Londoner' for Nike.
Nike's aim was to create a campaign that would help them connect with young londoners on a more meaningful level and encourage sport.
To do this, Nike produced a phenomenal three minute film honing in on young athletes' passion, determination, and dedication to the sport they play. Alongside another 258 members of the public, the film also features cameos from celebrities such as Skepta, Mo Farah, and Dina Asher-Smith.
Organically shared by the likes of Drake and the Mayor of London, the campaign had a whopping 9 millions views on YouTube and saw over 171,000 click-throughs.

WPP media agency Mindshare, noticed that today's youth prefer to consume content on the go in bite sized pieces. In conjunction with Wieden+Kennedy's video, Mindshare helped tailor the campaigns media strategy to the lifestyles of 16-24 year old londoners.
They identified channels such as Snapchat, Instagram, Xbox, YouTube, TV and Cinema as the most engaging.
Nike premiered the short film on Instagram, on the day schools broke up for February half term. As a result of taking the time to research their buyer persona, swipe rates on instagram were ten times higher and twice as high on Snapchat.


Carsales - AutoAds
Agency: CHE Proximity Melbourne
Category: Direct Lions
Award: Silver
Carsales AutoAds is an Australian cloud-based platform that uses the car data you provide, to automatically create a luxurious free car advert for your second hand car. Sellers using the platform receive an email with a selection of adverts varying in genre to choose from.
Australia has seen a huge rise in new car sales due to low interest rates, making it nearly impossible to sell a second hand car. Carsales challenged automotive brands by mocking their flashy ads with their very own flashy ads.
As a part of the campaign, Carsales played customer Carole Smith's Toyota Corolla advert on prime time TV. As a result, just one week into the campaign, Carsales had generated over 435,215 AutoAds and managed to reach 16.8 million people, over 60% of Australia's population.


MY LINE Powered By Google
Agency: MullenLowe SSP3, Bogota
Category: Innovations
Award: Grand Prix
This year the innovation Grand Prix went to My Line by MullenLowe SSP3 in Bogota. MyLine is a service that provides Google Assistance through a regular landline number, allowing people to access information on the internet, without having the internet.
According to forecasts from media measurement company Zenith, roughly half of Colombia's population still don't own a smartphone. Many have no internet access at all due to many people living in remote areas.
My Line has beautifully brought those people closer to the information they're missing. This inclusive and innovative technology means that 99.3% of Colombians now have access to the information in Google.
Since the launch of the My Line beta last month, 35,000 calls have been made to Google Assistant via My Line.
Telephone communication is still the fastest and easiest way to provide customer service and it's the most convenient in urgent situations. 47% of mobile search users will go elsewhere if they can't find a phone number on a company's website. Indicating telephones aren't going anywhere.



Szechuan Returns
Brand: McDonald's
Category: Digital Craft Lions
Award: Shortlisted
A McDonald's dipping sauce, discontinued in 1998, was featured last year in the first episode of season three of Rick and Morty. The Szechuan sauce was originally created to promote the Disney animation, Mulan. Rick and Morty fans went crazy over sauce, sachets were selling on eBay for £11,500 and a petition soon went viral to bring it back.
The fast food restaurant responded to the hype by sending the show's creator his own personal 2 litre jug of Szechuan sauce in a customized suitcase.
In addition to this, McDonald's used social media to promote a livestream on the night of the episode premier, racking up 200k viewers. Three lucky fans who engaged were surprised with a bottle of Szechuan sauce. One fan sold his via eBay to Canadian DJ, deadmau5, who paid £15,000.
McDonald's didn't stop there, six months after the episode aired, the sauce was released in stores. The Szechuan promotion quickly became the most shared and retweeted organic content in McDonald's history, reaching 600 million impressions.


Project 84
Agency: CALM: Campaign Against Living Miserably
Category: Health & Wellness Lions
Award: Gold Lion
This year a Gold Lion award goes to CALM for Project 84, an inspiring campaign to help create conversation around mental health and suicide.
In the UK, 84 men take their own life every week, that's 2 lives lost every hour. To help break the silence around suicide, 84 realistic human figures were created by artists Mark Jenkins and Sandra Fernandez and were placed on the roof of the ITV tower in Southbank, London.
Alongside the visible and hard hitting approach, films were posted on social media and a partnership with ITV meant that the nations favorite morning show dedicated a week to Project 84 and male suicide.
One week following Project 84, the Change.org petition received 220,000 signatures in a bid to fight for a UK minister to officially support those who feel like suicide is their only option.
Above all, two weeks into the campaign, CALM saw a 34% increase in demand for the helpline and webchat support.


Palau Pledge
Agency: Havas
Category: Titanium Lions
Award: Titanium Grand Prix
Havas impressively bagged several Grand Prix's with their Palau Pledge campaign at this years Cannes Lions, winning in the Titanium, Direct, and Sustainable Development Goals categories.
The Republic of Palau, famous for its underwater paradise is seeing a significant increase in tourism. The challenge was to find a balance between promoting tourism while maintaining the environment.
By requesting all locals and visitors to sign the pledge stamped into their passport, it reinforces sustainable behaviour and also gives Palau the authority to take legal action against those who violate the pledge.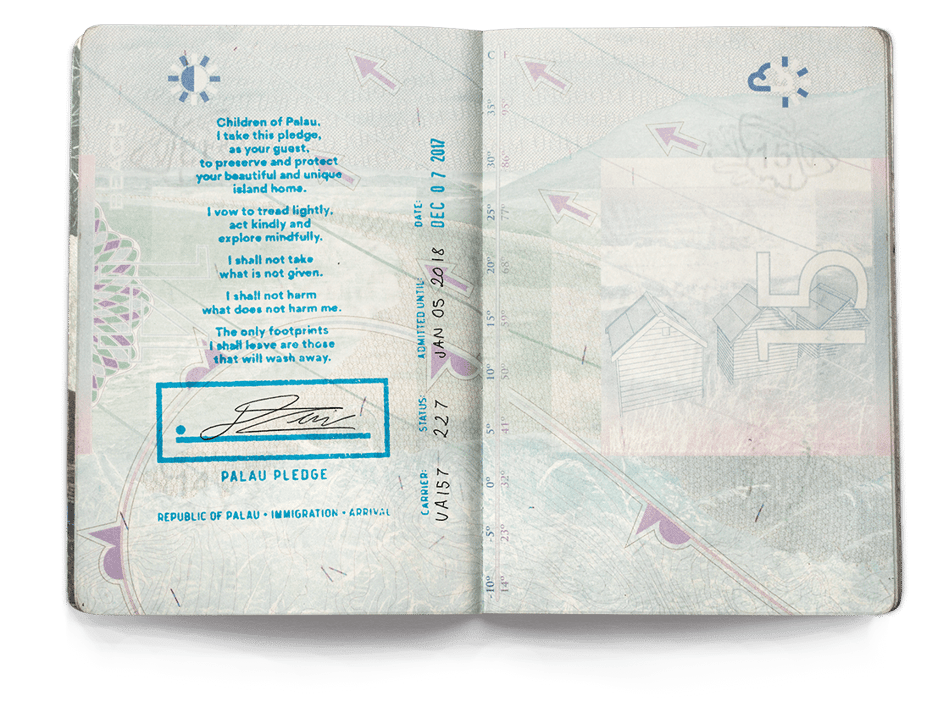 Source: www.palaupledge.com
In addition to the stamp, Havas created an inflight film visitors are required to watch, telling a story of a thoughtless purple giant - representing mass tourism at its worst - who among other things, trampled over the land, crushed the coral reef and snatched fruit from people's gardens. The children of Palau teach the giant how to be environmentally friendly, encouraging visitors to participate in protecting the environment.
During the first weeks of the launch, the pledge achieved 1.7 billion earned media impressions and has estimated 2+ million tourists will sign within the first 10 years.
What campaigns do you think were most successful and what will you take away from this year's winning campaigns? Tweet your thoughts to @_infinity_co.
If you want to hear more about award winners, here's our interview with Mindshare about their award winning work with Mazda.
Headline image: Getty Images @ Cannes Lions 2018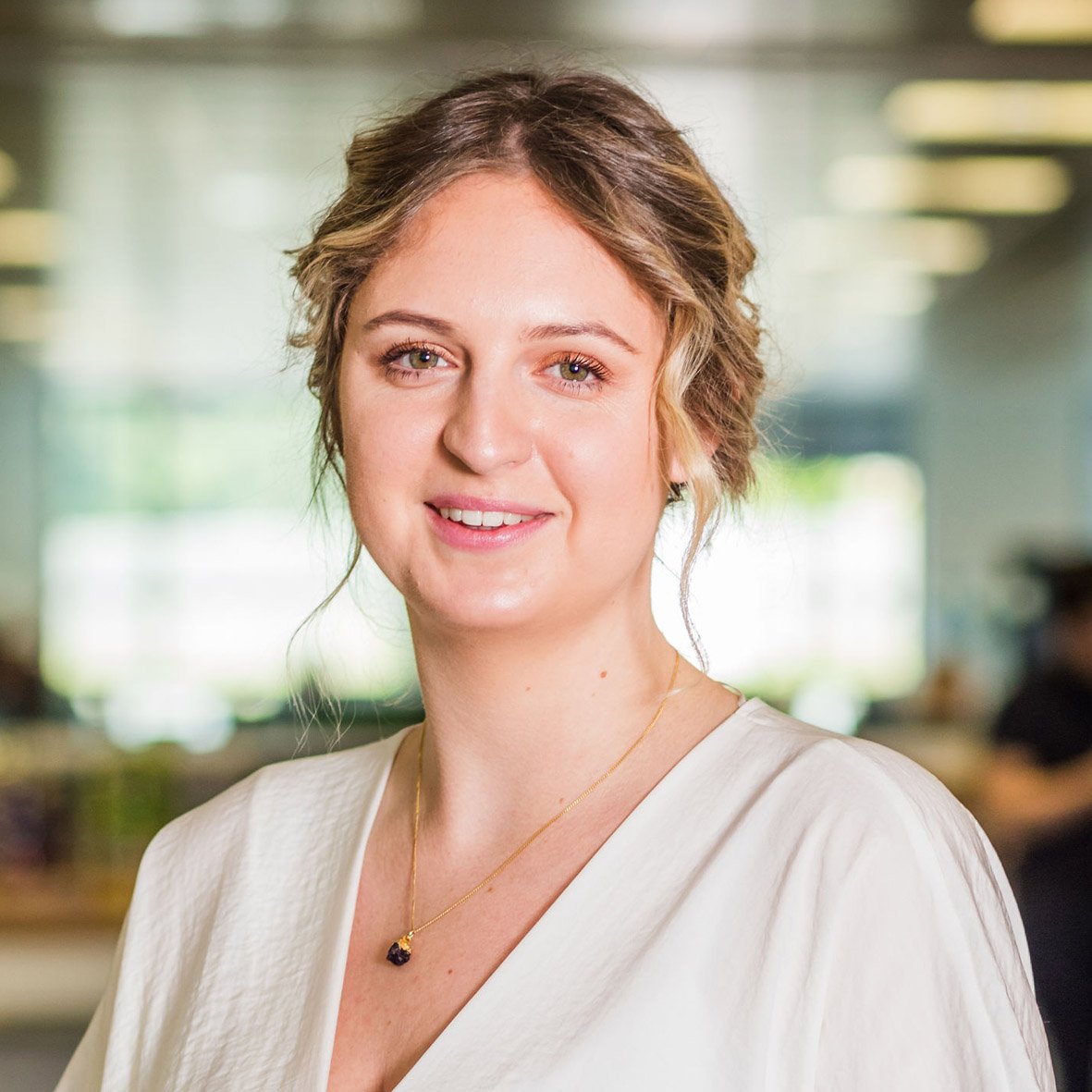 Marketing Assistant
Covering all areas in marketing with a focus on events and social media. She enjoys cooking, pilates, photography, and a good sunset.
Recent posts
1 Feb 2023 in Marketing

Why you should be using call deflection to enhance the customer experience

30 Jan 2023 in Interviews

Insight & Impact episode 1: What the heck are call drivers?

30 Jan 2023 in Marketing,Digital Marketing

How to improve digital marketing ROI with Call Tracking
Subscribe to our newsletter *Required field