The core strategies of curating winning customer journeys in finance
27 Mar 2018 in Marketing
---
Picking the right financial service can be one of the biggest decision a customer makes with their money, especially if it's tied to a house, car, child, holiday, or another lifelong dream. Truly appreciating this fact is a deeply valuable asset of marketers.
The Winning Digital Marketing Financial Services Conference in London featured a tremendously knowledgeable line-up of speakers sharing the latest ideas and best practices across a range of marketing disciplines. Their goal? To help financial marketers communicate to customers that they are the safest and most reliable pair of hands for looking after the things they care about most.
As well as being invited to speak on a panel discussion around taking advantage of technological innovation in finance, we were eager to have conversations about how finance brands are improving the experience they are offering their customers. We heard how some of the leading brands in finance are working towards this goal, here are some of the highlights they were keen to share.
Does your bank want to reduce their costs while simultaneously exceeding customer expectations? Download our eBook on better banking experiences for deeper relationships today.


A complexity that matches your audience's demands
Blair Turnbull, MD of Digital & Retail at Aviva, spoke at length about their removal of long quizzes before providing a quote, and how they had cut thousands of pages from their website in order to provide a clear, smooth customer journey. He highlighted how their customers were using their services to protect the things that matter to them most in the world, so it was the responsibility of insurers and finance providers to make that as easy as possible to do.
Mirroring their precise approach will not be suitable for every financial provider, product, or customer. Some services require an extra level of complexity, some audiences will expect and accept a more rigorous process for certain specialist products. But the ethos of eliminating all unnecessary friction needs to be adhered to when orchestrating the journey and experiences you offer to customers.


Share insights for everyone's benefit
A customer journey isn't the sole responsibility of one department, it's everyone's job to ensure that every touchpoint is as pleasing and effective as possible. Consequently, this means that insights gleaned from high-quality data need to be accessible by the whole company.
"The adoption of technology and analytics at businesses has become far more widespread than it was years ago when it was often solely the CIO's remit. The reason is that far more departments are seeing value in the insights gleaned from this data, and using it to build better experiences for the customer, make operational savings, and influence the direction of the business."
Andy Sadler | Chief Revenue Officer, Infinity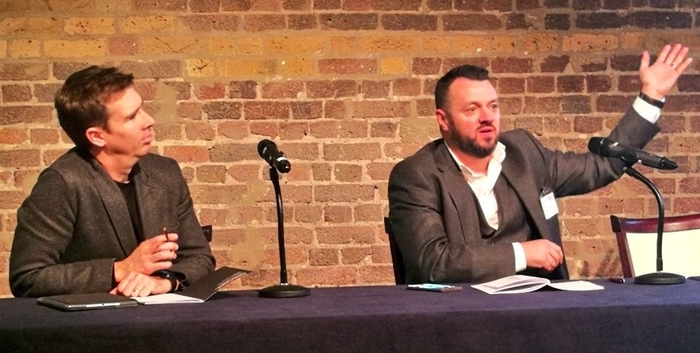 Infinity's Andy Sadler on a panel discussing the use of technology in financial marketing


Strong relationships are the foundation of a strong message
A recurring theme we encounter at every financial marketing event we go to is that it's hard to be as agile as other industries when it comes to communication with an audience. Proper checks and balances need to be in place to ensure compliance, but is there a reason you can't work with the relevant departments to ensure both their immediate responsibilities and your goals are met?
"A major challenge for financial marketers is the simplicity of message and meaning to motivate the audience to take note. We are often selling complex products, with a lot of checks and balances in place. Getting to the core of the matter when speaking to the audience is vital, it needs to make sense to them. Building a strong relationship with your legal and compliance teams can really help in the crafting of that message to ensure that the message resonates for the business whilst adhering to all the necessary regulatory frameworks."
Richard Harris | Chief Marketing Office, GoCompare


Design has evolved, have you kept up?
The user experience offered to customers in their everyday life by leading tech brands has moved on in leaps and bounds. Designing an experience with modern expectations in mind is a must, failure to do so will lose you customers to those who have made the effort.
"Today we're all competing against Google, Apple, and Amazon, as they've taught customers the way a good experience should be and raised expectations. It's not just about digital experiences it's about putting those experiences into real life. These companies invest in design and at Capital One we have a heavy investment in design to start designing and talking to our customers in a consistent way. Our approach has concentrated on hiring design specialists such as UX designers, Design, and Content strategists rather than getting a design unicorn that can do a little bit of all these things."
Julie Kennedy | Digital Design Director, Capital One UK


Share your top voices
The old adage that people buy from people is as true as it ever was. If people know a bank or insurer is packed with real people that genuinely understand the services they offer and benefits you need, it creates a far more appealing image of your brand than something more generic and corporate. Amplifying your messages with a human touch will help your brand penetrate conversations it previously couldn't.
"The Edelman Trust Barometer shows that trust in the financial industry has decreased. Meanwhile, for the first time, individuals are more believable than institutions. This means that it's important to make use of your employee and executive voices to gain digital trust. Crafting a consistent, strategic employee advocacy programme will reach a wider audience, create brand awareness, generate leads, and build thought leadership that helps our industry to rebuild digital trust."
Kristina Bröckel | Senior Social Media Strategist, Global Markets, UBS


Know what really works, and how
Getting a solid grasp on what activity is having an effect on your customer journeys, and what that effect is, is a vital task. Look for steps or engagements that are common across successful journeys, and what campaigns are leading to future customers entering your sales funnel. The better your understanding, the more efficient you will be with your spending.
"Marketers struggling to prove ROI need to look at attribution wherever possible, as proving success will lead to more budget. But not only that, doing it well will link journeys across channels, show where the business is making a positive connection with your audience, and also point to where you can invest in the future. Above all, it may just help you gain that elusive competitive advantage."
Tom Newbould | CMO, MyJar


Retargeting is not to be ignored
A lot of financial products fall into one of two categories. Either the buying journey takes a reasonably long time as it needs to be researched, or it needs to be renewed on an annual basis. Both of these scenarios mean that creatively retargeting your visitors with relevant messages can keep you at the forefront of the customer's mind when the time to make a decision arises.
"A lot of marketers aren't aware of this, but you can retarget for up to 540 days after someone first visited your site. Not only that, you can change the display ads they see to match current products, offers, or seasons. As GDPR comes into force, this is going to be a cost-effective way of keeping your brand at the forefront of your audience's mind."
Marcus Hemsley | Creative Director, Fountain


Connect your online and offline touchpoints
Consistency counts for a lot when guiding customers through relationships that will underpin significant purchases for them. Frustrating them unnecessarily with uninformed service, or endless rounds of qualifying questions will only increase their chances of becoming alienated and choosing another provider.
"We've found that customers get frustrated when they've filled out forms or done research online, but when they pick up the phone they immediately get asked all of these questions again. Their experience is far more efficient for both you and the customer when you link their online data to a phone call, you'll offer a quicker and more relevant service with better outcomes."
Andy Sadler | Chief Revenue Officer, Infinity
One frequent gap where data is lost is when potential customers go from an online journey to an offline channel, call tracking should be used here to ensure you don't lose visibility of how they have already interacted with you before they pick up the phone.
Start a conversation with Infinity today to close this gap in your knowledge and deliver a far more beneficial service to your valued customers.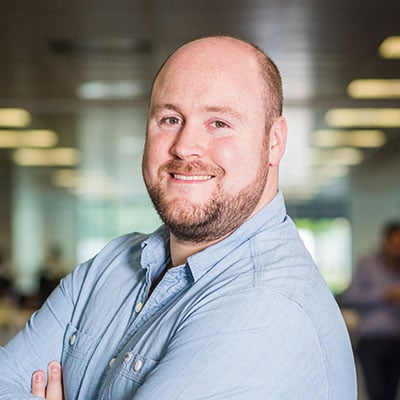 Product Marketing Manager
Andy has spent years obsessively analyzing B2B and B2C digital marketing campaigns and technology. Outside of his family, his main loves are Woking FC, his Xbox and his National Trust membership.
Recent posts
1 Feb 2023 in Marketing

Why you should be using call deflection to enhance the customer experience

30 Jan 2023 in Interviews

Insight & Impact episode 1: What the heck are call drivers?

30 Jan 2023 in Marketing,Digital Marketing

How to improve digital marketing ROI with Call Tracking
Subscribe to our newsletter *Required field