Technology for Marketing 2018: The lessons you might have missed.
1 Oct 2018 in Marketing
---
Leaving in its wake an assortment of goody bags and tired feet, Technology for Marketing has flown by in the short space of two days. Seasoned marketers can pretty much walk through these events blindfolded and know what they're in store for, what the space will generally look like, and most importantly what sort of lessons they can learn from industry leaders to better equip themselves and their businesses.

Or will they?

With over 200 talks, it would be impossible to get every single valuable insight, unless you've found the secret to human cloning 20 years early? The MarTech sector creates wide discussion on the marketing industry, as a whole, and invites a plethora of marketers to offer their insightful thoughts. Events such as Technology for Marketing are an invaluable source of these insights and lessons that can give you an edge in the industry today. If you're worried you may have missed a valuable lesson worry not, because hot off the press we'd like to introduce you to the hidden lessons of Technology for Marketing you may not have even known about.


Are you asking yourself the right questions?
Dominating the keynote theatre stage with a discussion entitled "disrupt or be disrupted", we were immediately left with an impression that the benefits of this talk would be ominous and intriguing. Led by Russell Scherwin, Chief Marketing Officer for IBM Watson commerce, our guest speaker has but one simple message. Any technology structure means you must have a passion for understanding who your customer is and you must be thinking about what you can do better for your customer as you move forward.
This message is resoundingly clear as all eyes and ears fall onto Scherwin's voice as he goes onto to substantiate this with an entire discussion on why asking the question "Are you?" keeps everyone on their marketing toes.
Are you delivering on your promises? Are you marketing in the moment? Are you utilising the innovations in AI? Scherwin makes it obvious that it can be so easy to get caught up in the process of marketing that it is refreshingly envitalising that he has has invited you to stop for a moment and be mindful if you're delivering on the promises you make.

"Make more fulfilment promises and keep them and if you make compelling promises, then keep them and you will steal share from the competition."

Russell Scherwin | Chief Marketing Officer, IBM Watson


How many times have you wanted to fail?
Moving swiftly on we found ourselves entranced to the "How to adapt your organic search to focus on engagement; growing our traffic by 700%" conference hosted by Jake Chody, of HPE PointNext

Who doesn't want to grow traffic by 700%, that's a severely impressive stat.

Mr. Chody teaches us all a lesson in failure. He encouraged us to fail at techniques and fail some more. Learn why a headline received no clicks and why it failed. Learn why your CTA failed. Some may be hesitant to try this approach but clearly it's working for him. And it doesn't have to be huge scale failures. Begin testing ideas with organic search on a small scale and allow for failure to discover the future solution for success.
Meaningful customer relations begin and end with data
James Alty, managing director of Apteco, then steered the crowds toward his discussion on taking action with insights from your customer data. Most importantly James stressed the importance of using data to discover customer journeys and the migrations customers take between one segment of the journey, and the other. So, for example a higher paid purchase with low intent could switch to a lower paid purchase with higher intent, and this isn't always a bad thing. It was James' innate passion for customer data which brought this topic to life. The main lesson here? Every single customer interaction CAN be meaningful if you review the data you acquire properly and focus your attention on how this data can be useful to making your customers lives better. Otherwise, it is meaningless.


Take a deep breath, jump, and then plan
Dr Christine Bailey took to the stage to discuss how to make tech marketing more memorable. Rather than plan, plan, and plan some more, Dr Bailey asked us to just jump right in and see what results we get. An unfamiliar territory for most marketers, we do love our data and tests after all.
But, Dr Bailey's main lesson is that you can still test and gather crucial data using tech marketing but instead of continuous planning, just try jumping in and seeing what happens. You can still set big goals, but just take small steps to making your marketing extremely memorable.
And Dr Bailey leaves us with this additional lasting lesson, one which we will definitely remember in years to come. "Remember if you haven't found the answer, it's there, you just haven't found it yet"


Stop trying to #breaktheinternet
"You expect to break the internet, but then you don't."

Alex Outlaw | Co-Founder, The Idle Man

A pretty bold statement here, but isn't it refreshing to find that it's ok to admit you're probably not going to break the internet?
Content marketing and finding its magic formula is the gem amongst the coal for brands. To explore this further we attended the discussion hosted by Andy Barr, of 10 Yetis Digital, in discussion with Alex Outlaw, from Idle Man, Victoria White, of Hearst Magazines, and Ashwin Saddul from Better than Paper.
Alex Outlaw has taught us that he's stopped trying to #breaktheinternet and instead focuses on creating really great content that has the potential to break the internet, but whether it does or not really isn't on his mind.
"The number one writing thing is that you must create quality when you write. This is hard. If you look at things that go viral, cheesecake with gin, that's easy to make. But that's not for everyone. Creating something of value that can create connections with your audience is that little bit harder."

Alex Outlaw | Co-Founder, The Idle Man
However, before you stop trying to make your audiences share your content, don't take this as the only method to content marketing, because here's an alternate opinion of Victoria White would create content that could have more potential to go viral.
"Focus on simple human behaviour to get people to share stuff."

Victoria White | Editorial Director, Hearst Magazines
We discuss in further the cake with gin story that got over 18 million views on youtube. Victoria commissioned a piece on how to make a cake with gin and subsequently gin lovers and friends of gin lovers shared, tagged, and spread the word about this piece of content because they knew their receivers would benefit from it enormously because of the topics interaction with their interests. Simple human behaviour at its core.
Keeping a fatberg story moving
Our final lesson is from Stuart White, of Thames Water. Stuart explained the storytelling storm that was 'FatBerg'.
We won't discuss the, somewhat disgusting, intricacies of FatBerg but the lesson learnt here is invaluable. If your business is capable of creating a really strong story that resonates with your target market, then capitalise on it and use agility to keep the momentum of the tale moving. Rather than creating one set story and feeding off it for years to come, you can adapt, twist, and turn the context to continuously promote your brand. This was evidenced in the "FatBerg" phenomenon, with over two thirds of londoners now aware of fatbergs.
"We created the word, turned it into a monster and brought it to life using real, passionate spokespeople. Once the Whitechapel fatberg had an identity, and its own celebrity status, it was important to keep feeding it. Not with wet wipes and cooking fat, but fresh news angles – like how it was being converted into biodiesel – and using colourful, more risky language secured media attention for us over a number of months."

Stuart White | Thames Water, Head of Media Relations
Infinity exhibited at Technology for Marketing and spoke to many industry professionals and other brands, but if you didn't get the chance to catch us then start a conversation with us today.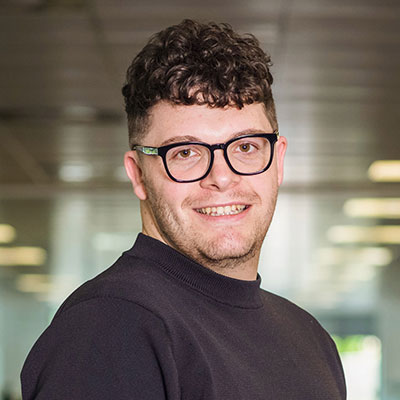 Copywriter
Alex is a digital expert specialising in creating copy that engages, entices, and excites our clients. Usually found poring over past issues of Vogue and playing paparazzi to his dogs.
Recent posts
25 May 2023 in Interviews

Insights & Impact Ep.5: Reducing Average Handling Times (AHT)

24 May 2023 in Interviews

May Hubdate: Your Hub just got better, here's how…

17 May 2023 in Digital Marketing

Driving customer conversions with call intelligence
Subscribe to our newsletter *Required field