Google Call Conversions: 6 Big Reasons to Upgrade to Advanced Call Tracking
24 Aug 2017 in Marketing
---
According to BIA/Kelsey, phone calls turn into customers 10-12 times more often than web leads. Additionally, form-fill leads only convert about 2% of the time, whereas inbound calls convert 25-40% of the time.1
Google Call Conversions helps businesses understand the effectiveness of tracking calls from Google AdWords Paid Search and Display campaigns, but the tracking stops there.
If your business depends on inbound calls and you want to invest in revenue growth, the smart next step is to start investing in advanced call tracking software. Whether you are a new or seasoned paid search call tracking user, here are six reasons to use advanced call tracking instead of basic call tracking:
1. Your business grows and expands in enterprise mode
As your business grows, other complimentary actions should occur. Your sales, marketing, operations, and other teams will grow. Your marketing and advertising budget will increase to extend brand reach while testing and building new lead generation channels.
Once these events occur, Google Call Conversions falls short of the task and is unable to handle several new challenges, such as:
Tracking calls from all marketing channels, online and offline. Google Call Conversions tracks calls from Google products of AdWords Paid Search and Display. In a digitally and mobile focused landscape, smart marketers test and leverage all effective channels through multi-channel campaigns. These channels include TV, direct mail, radio advertising, email, Bing search, paid social through Facebook, Instagram, Twitter, and LinkedIn. Advanced call tracking connects the dots of visitor interactions with marketing activities across channels.
You realize that not all calls are inbound sales inquiries. Effective call routing enables you to classify calls and route to the appropriate internal departments, such as marketing, sales, operations, finance, or customer support. This functionality is imperative to see which channels produce new customers while not skewing the call volume data. As Infinity's CEO Paul Walsh states in our Google Call Conversions Report, "When you think of big travel, insurance or telecommunications companies taking tens of thousands of calls a day, making sure calls are accurately channeled is a major consideration [and] it's something that only a specialist provider can offer."
2. Inbound call volume increases
Once call volume starts exceeding 1,000 calls a month, it's time to upgrade. Your business requires a more robust and sophisticated call tracking solution to manage the increase in phone calls to effectively determine:
What channels (beyond Google AdWords) produce call volumes
What types of calls each channel generates
High quality sales calls from each marketing campaign and channel to replicate and increase revenue.
Advanced call tracking empowers your business to increase the right type of high value calls from the right channels.
3. Your marketing and advertising budget increases
Google Call Conversions only works with Google products. When your marketing budget increases, there's sufficient opportunity and incentive to test new marketing channels outside of Google AdWords.
First, make the most out of your investment in Google AdWords Paid Search and Display campaigns with Infinity's visitor level call tracking. The granular view of the complete visitor timeline allows you to identify the most effective keywords, ad groups, campaigns, and methods for driving high value calls to your business.
Sk:n Clinic provides an excellent example of how to optimize current PPC campaigns. Google Call Conversions produced insights into which PPC ads worked, but they were unable to see visibility on how other channels generated calls.
Once they upgraded to Infinity, they discovered a robust solution for all of their marketing efforts. Their Paid Search Manager, Paul Harvey says, "Infinity helps us to see which campaigns are working, revealing precisely where we need to amplify the volume of marketing in specific areas, such as email, and where we should phase others out. Doing these things has helped significantly maximize the value of our inbound calls, and has secured a 20% reduction in our PPC spend without adversely affecting our revenue."
Then you can test new marketing channels in email marketing, paid social, organic, direct mail, and other offline channels.
Modern marketers focus on acquiring and nurturing new business leads with a variety of marketing activities across channels. Advanced call tracking, such as Infinity, enables you to view the entire visitor timeline to see all interactions across channels.
4. You want visitor level call data to optimise the customer journey and experience
As your business grows and paid search call volumes increase, you want to constantly obsess over optimising the customer journey and experience. Advanced call intelligence empowers your ability to perform such a major endeavour.
Google Call Conversions allows you to attribute a phone number per web page. Advanced call tracking provides visitor level tracking that produces a unique phone number for each visitor. This phone number stays connected to the visitor for up to one year or longer.
Customer journeys for B2B and B2C companies across different industries vary. Relying on industry benchmarks for your business and industry only gets you so far. Marketers and sales teams utilize visitor level call tracking to access the full customer journey from lead creation to sales conversion.
From there, it's possible to identify common trends and bottlenecks impacting your ability streamline the customer journey. Without this insight, you're not privy to obstacles and drop-off points for visitors.
5. You plan on integrating enterprise level third-party systems
Once your business grows, investment into more sophisticated enterprise software usually follows. You cannot integrate Google Call Conversion data with 3rd party systems for marketing automation, CRMs, or analytics systems.
Advanced call tracking data enriches CRM, analytics, and marketing automation systems. This advantage saves your marketing team time when analyzing campaign performance across their software systems.
6. You want to improve sales team performance
There is no call recording or call rating feature with Google Call Conversions. Once your marketing team identifies the channels and campaigns generating the best converting sales calls, complimentary tools enhance your sales team's ability to close more deals. Call recording enables a sales team to listen to past calls, make notes, and identify areas of improvement in their conversations.
Call recording is an additional and sometimes more effective note taking process for gaining context when communicating to another internal team member about a specific lead or current customer.
Call rating features empower an effective feedback loop from sales to marketing. When the sales team rates every call, marketers can then see the number of effective calls, specifically calls that convert to customers, per channel and marketing campaign. These two features improve conversion rates on phone calls while reducing advertising and marketing spend.
Unlock deeper insights into the customer journey
Google Call Conversions satisfies your basic call tracking needs. Infinity takes you further to access data from all marketing channels and unlock deeper insights into the customer journey.
Contact us to discuss upgrading to the industry's leader in call intelligence today to make better decisions tomorrow.
References
1) "Clicks do not matter as much as calls", Mobile Marketer.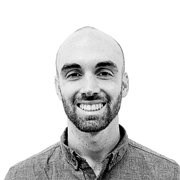 Marketing Manager
Marketing Manager who spends all his free time cooking, exploring new restaurants in Baltimore, and hiking the best trails in Maryland, Colorado, and other parts of the US.
Recent posts
31 May 2023 in Digital Marketing

The importance of call centre agent coaching

25 May 2023 in Interviews

Insights & Impact Ep.5: Reducing Average Handling Times (AHT)

24 May 2023 in Interviews

May Hubdate: Your Hub just got better, here's how…
Subscribe to our newsletter *Required field