The Best Bits Of The 2017 Digital Marketing World Forum
23 Jun 2017 in Marketing
---
This week, marketing minds from across the globe met to show, tell, and discuss successful digital marketing in 2017, and beyond. A broad mix of speakers and panellists from agencies, enterprises, and consultancies took to the stage at the Digital Marketing World Forum (DMWF) in Bishopsgate, London. As well as partaking in the event, and meeting hundreds of interested delegates, we took the time to note down some of the key takeaways.
If you missed out, or need a refresher, here's our whistle-stop tour of the best bits from DMWF 2017:
Brands Wanting To Attach Themselves To Social Issues Need To Stick With Them
Social responsibility has come to the forefront of a lot of consumers' minds, and many brands have been keen to add their voice to some of the big topical conversations. This was highlighted as a key marketing trend for upcoming years, and consumers will expect brands to show authenticity by offering sustained support for the issues they care about.
HSBC's social team were vocal about how important it was to reflect the diversity of their staff and audience in their branded storytelling, wider marketing, and ongoing commitments. This includes sponsorship of events, internal inclusivity initiatives, and becoming the first bank to offer gender-neutral titles for their customers' accounts.
"We're at a point where trust in politicians is low, so brands have stepped up to take a stand on issues that reflect our audience. For example, HSBC has heavily supported LGBT+ issues both internally and externally. This is a stance that doesn't play well in every market across the globe, but I think remaining silent/neutral is far more dangerous for brands. I don't think a brand can truly claim to support these issues if it's not willing to meet those challenges." Christine Dobbin, Global Social Media Editor, HSBC
In Crowded Marketplaces, Customer Centricity Will Decide The Winner
Customer centricity was a hot topic that featured in many of the sessions, covering both the customer and business benefits. Our SVP of Customer Success, Michelle Garnham, was on a panel covering the future of customer-centric companies for a mix of different perspectives.
"Customer-centric companies have moved from solely product-based offerings to supplying customers with teams dedicated to understanding how to solve the customer's problems. Customer success isn't just about fixing problems and showing you how to use a product, it's about providing a long-term strategic partnership that aligns with the customer's KPIs. Over time, it provides substantially more value to the customer." Michelle Garnham, SVP Customer Success, Infinity
If you'd like to learn more, read our round-up of the key points from the panel here.
Don't Forget Where Your Audience Is
And if you don't know, find out. With a new social network, marketing channel, or cultural trend grabbing headlines every week, it can be easy to get carried away. But you may not want to abandon your traditional channels either. The only solution is to have a regular, honest look at where your audiences are directing their attention, and adjust to meet them there.
"Marketing has become highly tech-driven, but the right focus is key. Focus your efforts on finding, the platforms that are driving your community, and build your strategies flexibly around those." Glen Gilmore, Principal, Gilmore Business Network
"Never think anyone cares more about you, your product, or your brand as much as you do. I had many rude awakenings when I assumed my friends, family, and audience would care as much about my first business as I did. I learnt that everyone is busy, and you have to earn their attention, not just assume they'll care because you've stuck an ad in their face. One of the first things I realised was that people don't have less attention than older generations, they've just switched their attention to new places, and that we needed to connect with them in those spaces." Steve Bartlett, CEO, Social Chain
Find Your Space, Own It
With Cannes Lions kicking off this week, there were numerous discussions about how relevant advertising awards were for the actual customers and clients. Something that looks great on a PDF submitted to a committee may not be relevant to the person on the street, who you (or your client) really needs to connect with. Devoting your energy to tightly building an authentic brand will be far more beneficial in the long run.
"We've seen many agencies in the past create expensive ads for their brands, which won a tonne of awards, but ultimately achieved very little for their client because they'd lost their authenticity. This is why we created an 'inch-wide, mile deep' philosophy for our clients. It's a narrow focus, but highly relevant and achieves great resonance. This is why we like to use micro-influencers, they have smaller audiences but they're respected in those areas due to being knowledgeable, passionate, and of course, authentic." Ian Irving, Co-Founder and Creative Strategist, Kemosabe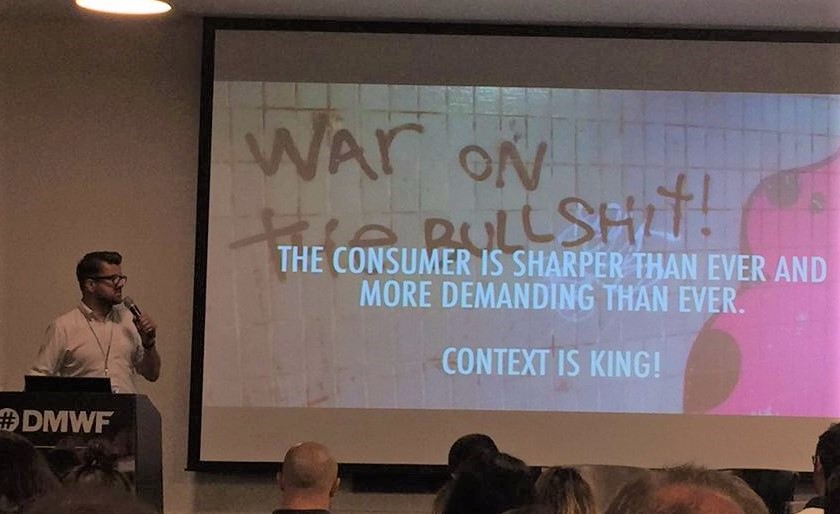 Ian Irving presenting about the importance of using an authentic voice to speak for your brand
Quantify The Value Of Influence
The benefits of an influencer strategy were well documented throughout the event. But before sending a cheque to the biggest YouTuber in your niche, you both need to be clear on the intended outcomes.
"Influence is NOT just popularity or virality. Those are great things, but they mean nothing to you if they're not fulfilling business goals, so true influence drives actions. At the beginning of your influencer relationship, let them know your KPIs from a campaign so that both of your expectations, activities, and active channels are aligned to hit those goals." Lee Odden, CEO, TopRank Marketing
Extract Opportunity From The Challenge Of Scalable VR
Virtual Reality (VR) has had a remarkably long history for a technology that's still seen as a channel to plan for in the future. Technological hurdles are gradually being overcome as consumer adoption grows, but the question remains for brands on how best to utilise it (if at all). One industry where there are clear uses is automotive, with varied use cases discussed from across different areas of the sector.
"For McLaren, Virtual Reality presents a potential opportunity to unlock the Formula 1 experience to the masses. Most people don't have access to an F1 car or the McLaren Technology Centre; VR could provide the closest possible experience – albeit virtually – and for McLaren's fans offer immersive, meaningful content. All brands do however need to make VR projects relevant and commercially viable, as audiences no longer have an appetite for novelty vanity projects." Rob Bloom, Group Head of Digital and Social Media, McLaren
Don't Just Use UGC, Learn From It
"User generated content (UGC) shows us what people are interested in and engaging with. I've not been able to visit every single hotel that we run, so getting frequent, daily feedback from our guests in the form of their pictures and videos is highly valuable. It gives me a depth of understanding about what our audience cares about, and we can use that insight right across our brand." Ciara Fitzpatrick, Social Media Manager, Red Carnation Hotels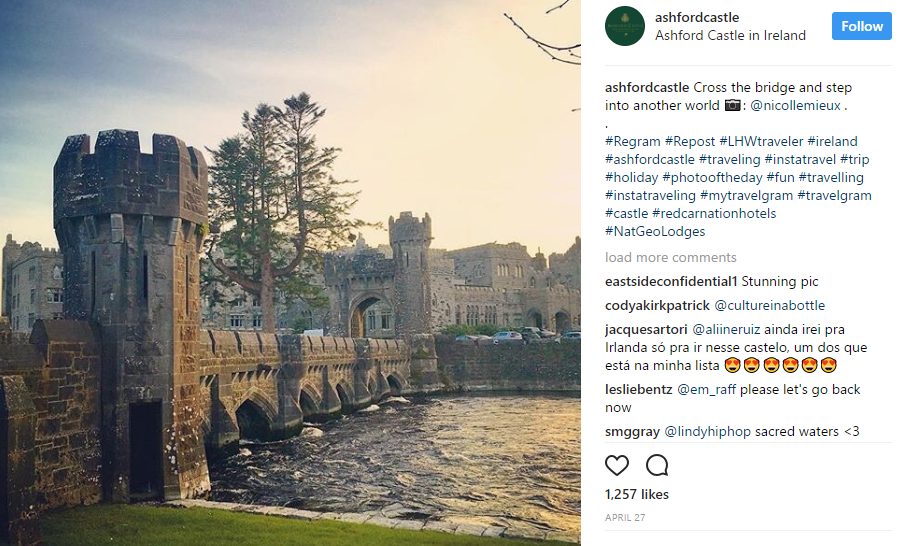 As an example, this picture taken by a guest at a Red Carnation hotel performed exceptionally well, but wasn't an area of the hotel they've traditionally used in their marketing.
Social Listening: The Next Steps
Social insights platforms have long aimed to provide more than vanity metrics alone. Smart brands are looking to use them to provide strategic insights in conjunction with other data sources to build clear customer personas and map their journeys. Transferring these different sources of data into meaningful, actionable insights across the company will lead be a priority for innovative brands.
"Social data insights (i.e. using social media as a source of consumer opinions, above and beyond a communications channel) come in three stages of maturity. The first was all about what people said about your brand, or your competitor. Social listening 2.0 concerns the 'why'. If you can't answer that, then you won't know how to produce more activities that drive a positive result, or stop ones that end with a negative. People are saying things that should influence your product development, your customer care, your media buying, and other areas. This data should be analysed and disseminated across the company, as it answers many "why" questions. Once you're achieving that regularly, the third step for advanced social listening is looking at finding opportunities at scale." Tom Whitney, Director of Solutions Consultants, Crimson Hexagon
Fans Will Edit Your Content, Deal With It
The nature of the internet means that once something is published, people are likely to tweak, edit, parody, or mimic it. Policing and guarding this at scale isn't always possible, so brands who generate a lot of interest should factor how to use user edited content in their strategy.
"We've started to see a shift from user-generated content to user-edited content. It's become incredibly sophisticated and creative, with fans as young as 10 creating and sharing content all the time with Musically and other platforms. If fans are passionate enough to want to be involved, we need to harness their enthusiasm and think about how to appropriately incorporate UEC as part of our campaigns." Marco Giusti, SVP Creative, NBC Universal
Solutions Need To Drive Tech Investment
In the midst of discussions about new mediums, fancy hardware, and technological possibilities, it's important to remember this one key point...
"A lot of marketing teams and agencies are in a race to be as creative as possible with technology. The trouble is, a lot of these ideas don't actually solve anyone's problem. We need to look at what solutions we're bringing to the table, rather than just using tech for the sake of using tech." Charlie Bloxham, Senior Strategist, M&C Saatchi Mobile
"Digital transformation is a business-wide endeavour..."
The topic of digital transformation is one we blogged about in the build-up to this event, and with good reason. When done correctly, it will power ongoing benefits in every department. But it doesn't happen by accident...
"You need to be creating a digital culture right across the company rather than focussing on digital teams alone. This is facilitated by fostering a true learning environment, where discovery and experimentation are baked into the daily experience of the company. It allows ideas to flow from all areas of the business, and lets your people drive your digital transformation." Richard Townsend, CEO, Circus Street
Expert Staff Make Natural Storytellers
The chance of going on a wine tasting course as part of staff induction sounds fun, but for Virgin Wines it has a larger purpose. It intrinsically gets their staff thinking beyond a script, and developing a knowledge to connect with their customers on multiple different passion points, and provide a greater level of service.
"Good stories help to sell our products, but only when they are authentic. That's about the human touch. None of our customer services or outbound calls are scripted, and everyone from the IT helpdesk team to the CMO have to complete a formal wine qualification by the Wine & Spirit Education Trust. That passion and free spirit allows us to provide a positive customer experience. If a customer does not like a wine they can change it , no questions asked and this in itself engenders more customer loyalty." Chris Lawson, CMO, Virgin Wines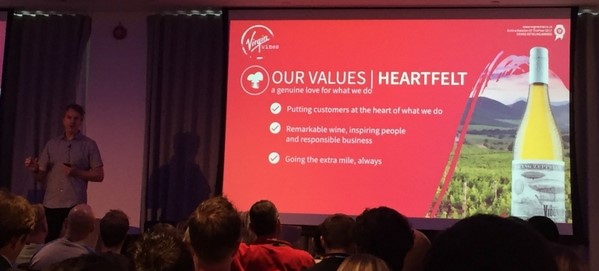 Start Mapping Your Customer Journey
One of the most frequently discussed challenges for marketers was producing an accurate picture of the customer journey, and invest in a clear attribution model for their efforts. Contact us today to see where you need to be spending your marketing budget, and pinpoint the customer touchpoints that convert.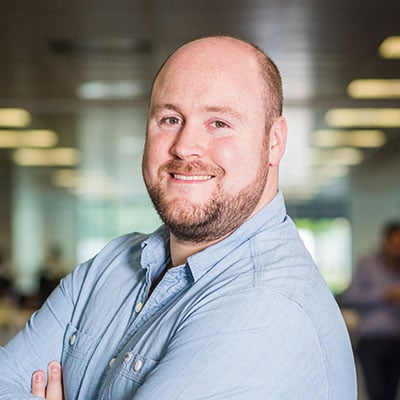 Product Marketing Manager
Andy has spent years obsessively analyzing B2B and B2C digital marketing campaigns and technology. Outside of his family, his main loves are Woking FC, his Xbox and his National Trust membership.
Recent posts
31 May 2023 in Digital Marketing

The importance of call centre agent coaching

25 May 2023 in Interviews

Insights & Impact Ep.5: Reducing Average Handling Times (AHT)

24 May 2023 in Interviews

May Hubdate: Your Hub just got better, here's how…
Subscribe to our newsletter *Required field