What do NHS funding cuts mean for self-pay marketing strategies?
11 Oct 2018 in Marketing
---
How important is your health to you? Healthcare is one of the most personalised services and as life expectancy increases so does the need for healthcare.
In June, the NHS England announced reduced funding for certain procedures deemed ineffective, costly, or risky, leading to a black hole of abandoned patient treatments.1
The NHS argue the proposed treatments can be treated in more safe and cost effective ways and save taxpayers up to £200 million a year.2
"By reducing unnecessary or risky procedures for some patients we can get better outcomes while reducing waste and targeting resource to where it is most needed."

Professor Stephen Powis | National medical director3
Seventeen procedures are likely to be affected:
1) Mole removal
2) Varicose vein surgery
3) Breast reduction
4) Surgery for snoring
5) Carpal tunnel surgery
6) Hysterectomy for menstrual bleeding
7) Hand surgery for Dupuytren's contracture
8) Keyhole surgery to diagnose knee problems (Arthroscopy)
9) Back pain injection
10) Tonsil removal
11) Grommets for Glue Ear
12) Haemorrhoid surgery
13) Eyelid cyst removal
14) Bone spurs removal for shoulder pain
15) Ganglion cyst removal from the hand or wrist
16) Trigger finger release
17) Removal of part of the lining of the uterus for heavy menstrual bleeding (D&C)
So, how do we feel about these treatments facing the axe? Dupuytren sufferer, Anthony Stuart told the BBC that his consultant says if people don't have this procedure it could lead to amputation further down the line.1
Evidently, the demand for these treatments isn't going to disappear and the list of reductions could increase. We're going to explore the effects the reduction in services will have in the private healthcare industry with a specific focus on self-pay.
What self-pay means for marketers
Show patients who they can to turn to when their hospital refuses admission by becoming your patients' light at the end of a carpal tunnel.
So what should you be discussing with your marketing team? Private practices are already increasing their marketing efforts to accommodate the rise in self-pay. Award winning private healthcare provider and Infinity client, Spire, saw a dip last year in NHS referrals and a 12% increase in self-pay revenue.4
"These trends are expected to continue given pressures on NHS waiting times and the availability of treatment."

Justin Ash | Chief Executive Officer, Spire Healthcare4
After speaking with Infinity, HCA Healthcare UK, have revealed they are currently developing their website, making it easier to navigate via treatments instead of hospitals. A self-pay number on their site provides the company with an insight on exactly how many people are looking for self pay services. Identifying peaks and patterns in calls will help your practice to reduce operational costs as staff rotors can be aligned accordingly.
SEO Surgery
In the past we often turned to family or friends with our health related queries, nowadays we often head straight to Dr Google. With 78% of patients researching treatments online5, hospitals must make sure they continuously optimise their website. Create a seamless online experience for your customers to win the time-pressed consumer.
52% of all Internet users browse websites from a smartphone6 so invest time into a mobile friendly website. If you don't optimise for mobile viewing, viewers are likely to abandon your site and go elsewhere. According to Google, for every one second delay in site load time, conversions fall by 20%.7
"I would encourage consultants wanting to grow their private practice to be a little bit more consumer-savvy and look at their processes that happen before they see the patient."

Justin Ash | Chief Executive Officer, Spire Healthcare8
Understanding potential patients online behavior before they decide which clinic to use is essential to the success of your marketing campaigns. Accomplish this by using technologies such as call tracking to create efficiencies in your operations and offer a better service to those potential patients.
If you're not optimising the last page that someone is on before they call to discuss their treatment then just who are you missing out on?
Patient service is the sweetest pill to swallow
Medical problems aren't an online form which people fill out. They're personal and unique to each individual.
And with anything personal, the best form of communicating this is through empathetic and sincere conversations. Whether this be via telephone or in person.
At this year's Private Healthcare Summit, a study by BMI Healthcare showed that an alarming number of hospitals came across as unfriendly and uninformative when on the phone to potential patients.[8] These conversations are some of the most meaningful engagements with your prospects and are crucial to the outcome of your customer retention and reputation.
Researchers from BMI Healthcare called a number of hospitals over an eight-week period and found that out off 160 calls, disappointingly, 106 were answered. Although 50 calls from this study went to voicemail, only 19 messages were returned and one hospital didn't return any.8
Avoid missing out on potential sales and answer calls efficiently by using call data. See how to evolve your contact centre and deliver a first class service.
Director of Market Engagement, BMI Healthcare, Richard Gregory argues that private healthcare customers expect to be able to easily access information when and how they want, just as in the retail market.
Online pricing guides are often too varied, which can be off-putting and frustrating for potential customers. Displaying prices on your website will help build trust with your audience and regularly optimising your website to solve problems quicker will reduce the number of basic support calls you receive, resulting in a more higher quality calls that will hopefully turn into new patients.
The Infinity Solution
Your patients are looking at lots of sources for health information and advice. It's important to understand the patient journey in order to provide the right information precisely when people are looking for it.
As mentioned previously, prospective patients require personal conversations to discuss their concerns and seek assurance and advice from a professional. Usually these chats will originate from a telephone call.
Knowing what led to the phone call will enable you to tailor your strategy to suit your patients.
Infinity can help do this by linking an online visit to an offline call made further down the line. Such information is vital in assessing the use and effectiveness of your communications strategy.
Use Infinity to drive more or the calls you want, and ensure you're reaching people where they are most receptive. Start a conversation with Infinity today to see how call tracking can be the exact solution you were looking for.
Want to learn more about ways to optimise your customers journey? Here's four personalisation opportunities for you to try out.
References
1) NHS England to stop 'ineffective' treatments, BBC, (June 30, 2018)
2) NHS cuts '17 unnecessary procedures' as thousands prepare to march in London, Joe, (July 11, 2018)
3) Breast reductions and snoring surgery among 'unnecessary or risky' procedures to be scrapped by NHS, Independent, (June, 30, 2018)
4) Spire Healthcare sees 12% rise in revenue from self pay patients in 2017, BMJ, (March 16, 2018)
5) The self-pay customer… needs, wants and expectations at the Private Healthcare Summit 2018. Richard Gregory | Director of Market Engagement | BMI Healthcare, (June 18, 2018)
6) Desktop vs Mobile vs Tablet Market Share Worldwide, Statcounter, (Sept 2017 - Sept 2018)
7) The Mobile Speed Scorecard and Impact Calculator, Google, (March, 2018)
8) Alarm bells on self-pay, Independent Practitioner Today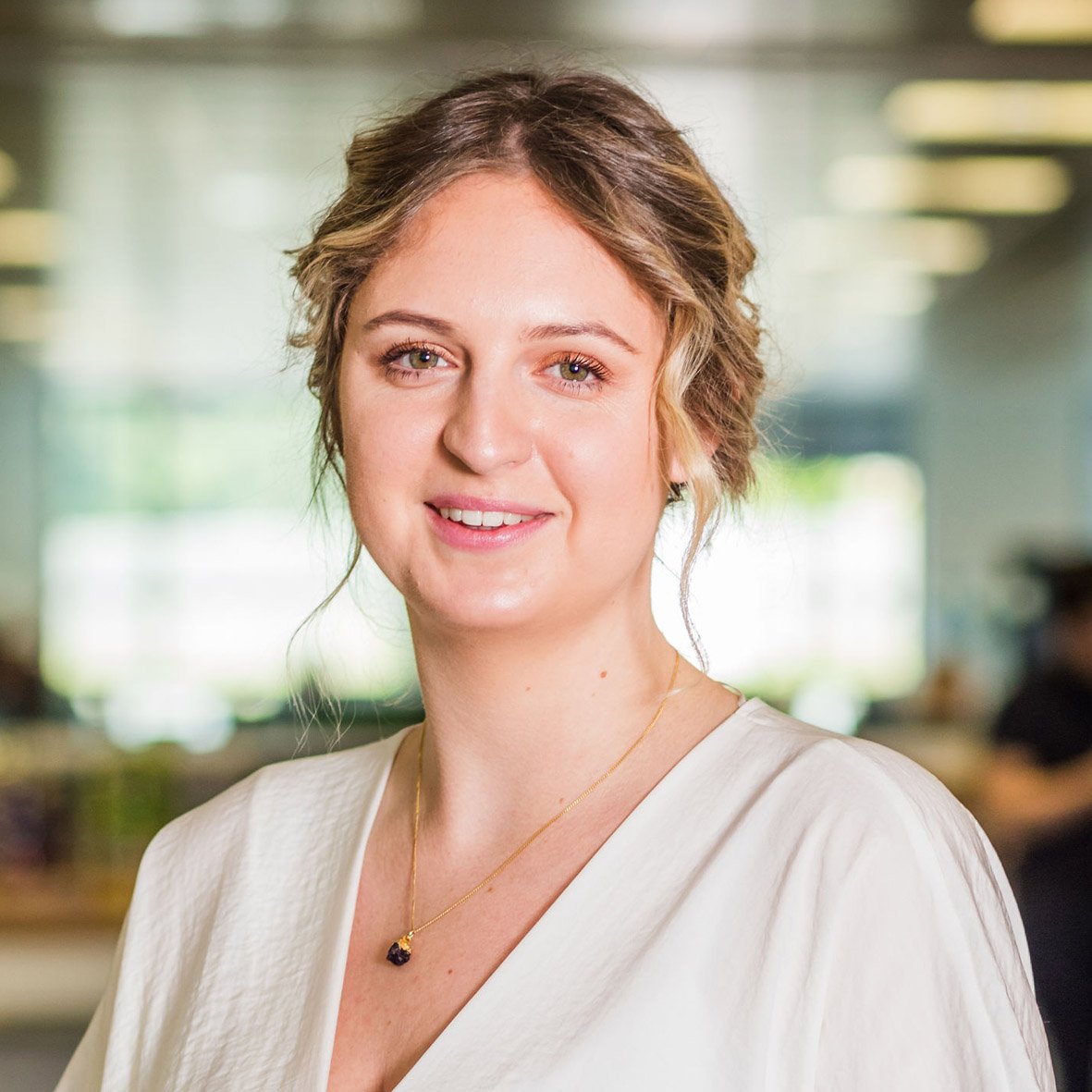 Marketing Assistant
Covering all areas in marketing with a focus on events and social media. She enjoys cooking, pilates, photography, and a good sunset.
Recent posts
25 May 2023 in Interviews

Insights & Impact Ep.5: Reducing Average Handling Times (AHT)

24 May 2023 in Interviews

May Hubdate: Your Hub just got better, here's how…

17 May 2023 in Digital Marketing

Driving customer conversions with call intelligence
Subscribe to our newsletter *Required field