Transforming travel: The positive changes driven by COVID-19
15 May 2020 in News
---
As things stand, many countries appear to be over the peak of the Covid-19 crisis. Airlines, tour operators, cruise liners, hotels, and travel agents are starting to look ahead at how travel might change and affect our future holidays.
It's fair to say the industry we go back to won't be exactly the same, but could the pandemic have any positive effects on the travel industry? We take a look at what ideas may evolve – and even flourish – when the world starts to travel again.
This is a guest post from Laura May, who brings over twelve years of experience as a distinguished travel marketer to our blog.


People will want to go on holiday again
This travel drought won't be around forever. People will want to go on holiday again and make memories with their friends and family. Once we get our head around new official guidelines, rules ‒ even apps ‒ that might come into play, confidence will slowly return. Holiday Extras surveyed 1000 people on 27 April 2020 and 60% of responders said they have plans to travel abroad this year; with 81% saying they are looking forward to an overseas trip when travel restrictions come to an end.1
Flexible working should continue
Now that a huge proportion of travel employees have been working from home, is there a real need to be in the office five days a week from 9am to 5pm? The most forward-thinking companies were already offering flexible working hours and homeworking pre-Covid-19 – and the pandemic has surely shaken up every travel business to realise that costly office space isn't always needed.
Staggering working hours to reduce pressure on public transport could be the norm, while a better work/life balance might be in the pipeline for many.
"Travel Counsellors was one of the first companies in the travel industry to enable experienced travel professionals with an entrepreneurial spirit, and a passion for customer care, to launch corporate and leisure travel businesses from home or shared offices, with the aim to work flexibly around their clients."
Tyrone Francis | Corporate Travel Manager, Travel Counsellors


If you've done a good job, you'll be remembered
The companies that have provided the best service to customers, suppliers and travel agents will be remembered long-term. Customers will want to travel with reputable brands that offer security if things go wrong. Before Covid-19, it could be a tough sell to encourage customers to pay more for a reliable travel company over a cheap holiday price. The importance of heritage and brand reputation could once again be top of the priority list when choosing your first holiday after the pandemic.
New, innovative companies will spring to life
Whether you've opted for redundancy, been furloughed or are re-assessing what you want your future to look like, change can often bring about innovation. Winston Churchill once said, "A pessimist sees difficulty in every opportunity; an optimist sees opportunity in every difficulty." We could see an influx of fresh new ideas entering the travel industry over the next year, so what can you bring to the new dawn of travel?
Existing businesses can reassess their strategy, too. Is there a way forward that's more sustainable or can your team offer something different to customers at this time? With the increased use of video calls across the world, Kuoni has launched its video appointment service while its physical locations are closed – keeping the brand essence of talking face-to-face, but adapting it for the new world.
Business results are often measured YoY. With sales taking a nosedive during the crisis, now could be the time to be brave and embrace innovation and change without fear of reprisal from YoY decline.
New social distancing guidelines could transform travel tech
The travel industry is going to have to adapt to new social distancing rules, but this could make positive strides in revolutionising the way we've always done certain things. Keyless hotel rooms have been a bit of a niche market until now, but we could see a boom in opening hotel rooms with our phones. Video check-in and check-out could mean a smoother, more enjoyable experience without queuing with your suitcases at the reception desk; and our flying experience may allow for more personal space onboard.
Avio Interiors, for example, has just released an airline cabin design that turns the middle seat backwards and surrounds you in a plastic shield to give all passengers better social distancing.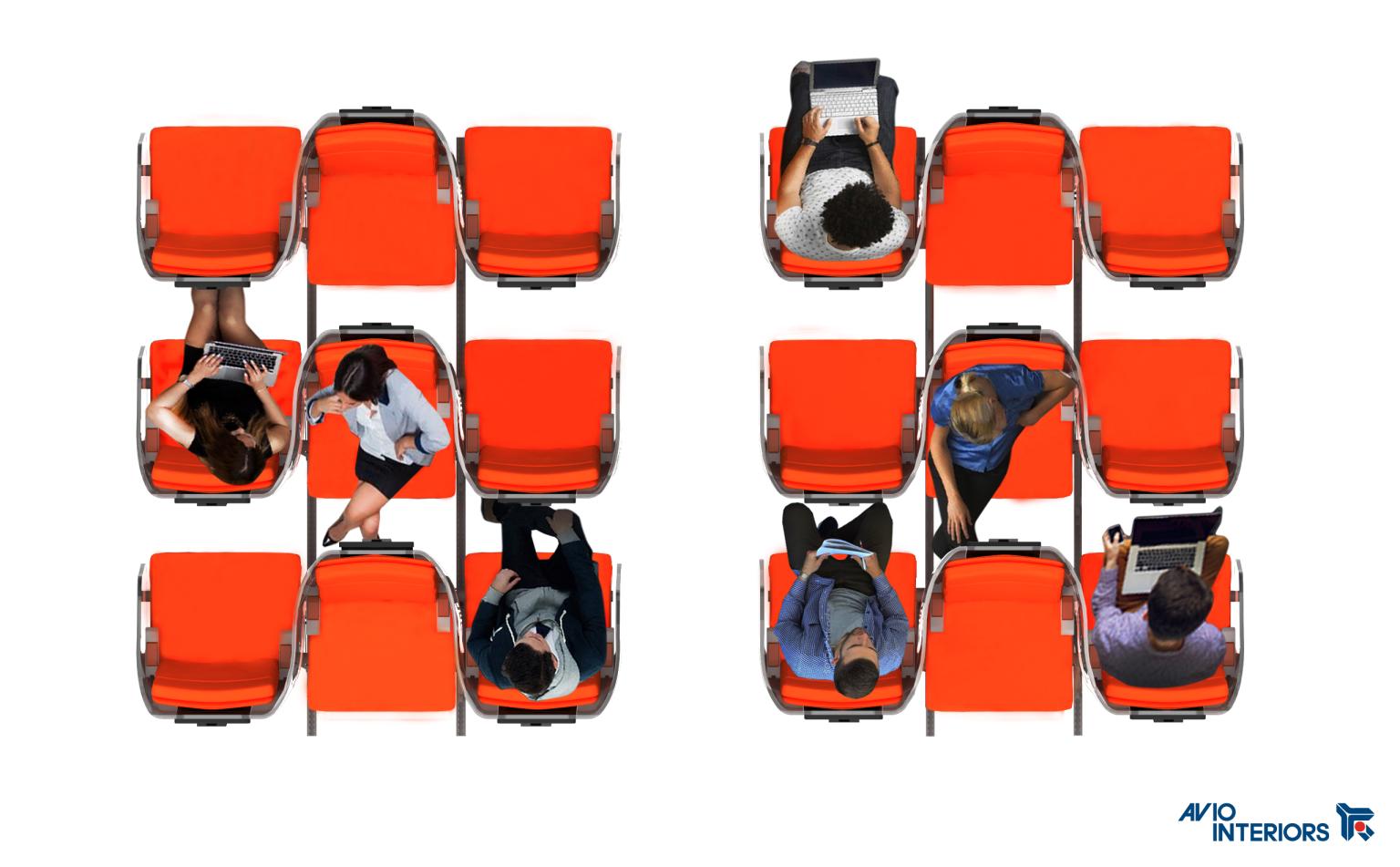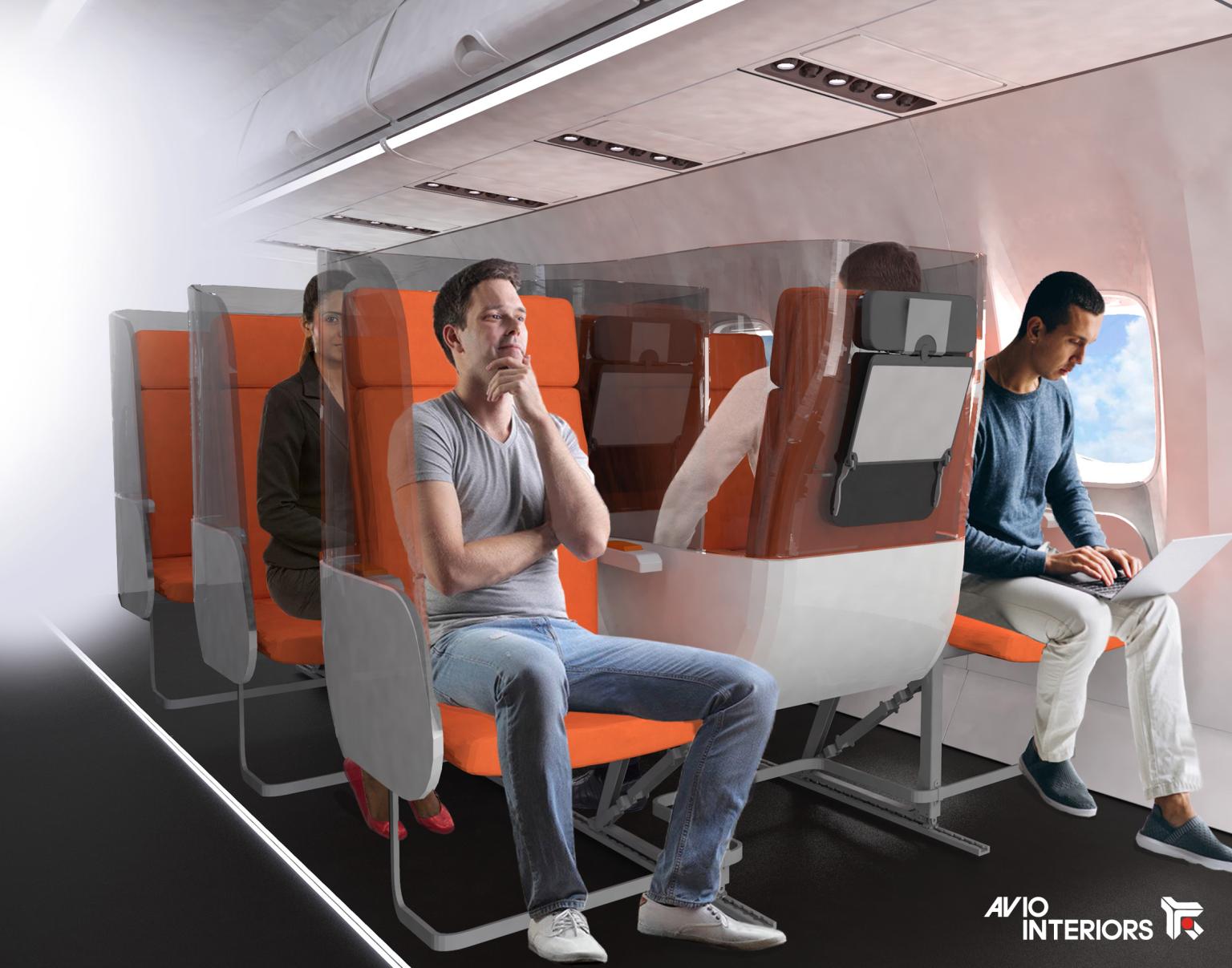 Our airport experience will change
It's inevitable that our airport experience will change, but it's hard to say how different it will look in the long-run. What we do know is that social distancing will be a priority and this could mean the chance to fix many of our usual airport gripes.
Perhaps we'll get allocated times for entering security to avoid heavy queues. Easily-lost boarding cards could be replaced with facial recognition or spur more airlines to use a digital version; and staggered boarding could help reduce the aisle fight onboard as people try to take their seats and shove suitcases into overhead lockers, leading to a calmer experience.
Reassuring passengers of social distancing and hygiene is key and airlines are currently looking into measures including no cabin bags onboard, immunity passports, and disinfection tunnels. Emirates has already introduced thermal screening and Covid-19 testing points at Dubai International Airport to give travellers results within 10 minutes.
Hotels could be cleaner than ever
Hotel stays will need to have some sort of 'clean guarantee' to attract guests. The future could hold a new health and safety certification for hotels – and Singapore and Turkey have already launched a clean certification scheme to encourage future holiday bookings. To be certified 'SG Clean' in Singapore, businesses must pass a seven-point checklist that includes screening the health and temperature of employees.
It may become the norm that a daily housekeeping service is replaced with a deep clean before and after each stay; and time will tell if widespread UV light technology will be used or personal health certificates introduced at check-in.
Hotel chain Accor has already teamed up with Bureau Veritas to develop a Sanitary Certification Programme, a label designed to certify that safety standards and cleaning protocols have been met. Its aim is to give confidence back to consumers when they are ready to travel again.
"Welcoming, protecting and taking care of others is the very DNA of Accor and at the heart of what we do. Today, more than ever, our employees, customers and partners need to be reassured of our ability to offer them the best welcome possible. As the European leader in hospitality, it is our duty to anticipate needs and respond to health and safety requirements by adhering to the highest standards. We are pleased to be pioneering this drive with Bureau Veritas and to extend it to all stakeholders."
Franck Gervais | CEO, Accor Europe


What do you think?
The Covid-19 crisis has rocked the travel industry. Though the headlines have been dominated with messages of travel restrictions and social distancing, we wanted to share the potential for positive changes in the future. If you can see any more factors, let the Infinity team know on Twitter.
If you're looking to innovate and want to know if your marketing or business process is working, we can help with your data suite and attribution model, ensuring your business can pick up when travel restrictions are lifted.
We'd love to start a conversation with you about how we can help when you're ready. But in the meantime, here are some of the ways Infinity work with marketers in the travel industry.
References:
1) Spain Tops Popular Destinations In Poll Showing Demand For Post-COVID Travel, Travel Weekly, (May 7th 2020)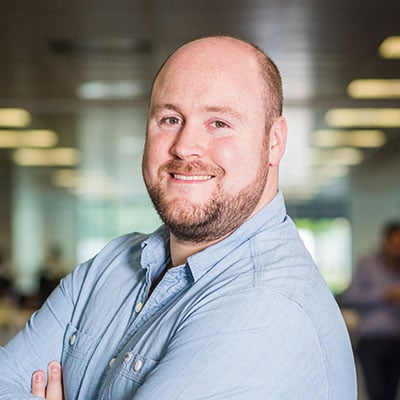 Product Marketing Manager
Andy has spent years obsessively analyzing B2B and B2C digital marketing campaigns and technology. Outside of his family, his main loves are Woking FC, his Xbox and his National Trust membership.
Recent posts
31 May 2023 in Digital Marketing

The importance of call centre agent coaching

25 May 2023 in Interviews

Insights & Impact Ep.5: Reducing Average Handling Times (AHT)

24 May 2023 in Interviews

May Hubdate: Your Hub just got better, here's how…
Subscribe to our newsletter *Required field