Eight things from Marketing Week Live you don't hear at every conference
14 Mar 2018 in Marketing
---
Keeping our skills sharp and our marketing knowledge up to date is something we aim to do every day at Infinity, and this year's Marketing Week Live was no exception. As well as meeting hundreds of keen marketers on our stand and being asked to speak to Marketing Week Live TV about how companies need to use their call tracking data to achieve wider business goals, we also sought out insight from some of the top minds in the business.
What became evident through a lot of the talks is that the speakers were making a real effort to tell us something that we don't hear at every marketing conference. Here are seven of the best bitesize pearls of wisdom we noted down.


1. Be in relentless pursuit of the perfect customer journey
The enthusiasm of Iglu.com's new COO was infectious, and his background in marketing instilled in him a relentless obsession with serving the customer. Marketers sharing this focus need to be held responsible for a revolution in the customer experience throughout the entire company.
"You need to be passionate about the customer journey you are delivering. If an email is sent to customers that doesn't really serve their interests, that should make you angry. Find why it was sent, and work to make it better. Don't let bad aspects of a customer journey hang around, marketing must raise excitement internally for improving every step along the journey."
Otto Rosenberger | Chief Operating Officer, Iglu.com


2. Know who does what, and when
Expanding on the theme of customer journeys, it came as little surprise that YouGov delivered a data-heavy talk packed with ideas on how to make sense of it all and use it practically. A key facet of this is learning the patterns of behaviour that differentiate your various personas in order to connect with them with the best outcomes possible.
"You need to build a clear understanding of how and when different segments of your audience are ready to engage with your brand. This includes knowing how they are searching for you, when and where they are converting, and the right length of time before targeting them for a new product. Use passive analytics to see how their different journeys are ending, what the outcomes are, and be sure to investigate any patterns you notice."
Tini Sevak | Global Director of Data Applications, YouGov


3. New market? Check the tech
You wouldn't launch a product in a new market without taking time to learn the best messaging to suit the local tastes and culture, so why would you not research the best platforms to use there too?
"When expanding internationally, it's vital that you develop knowledge of the payment and ad platforms that are most prominent in those new markets. This varies all over the world, and you can't assume a new market will be the same as the one you are used to. From these ad providers, continually track who is coming to your site from there, where there are weaknesses, and any unique traits to those areas. Clean, reliable data will underpin this analysis."
Angela Knibb | Head of Paid Search, Greenlight
The rewards for getting a clear view on what's connecting with new audiences are spectacular, as our recent case study with Scott Dunn shows.
4. Don't overestimate digital
If you were skimming some of the headline Tweets from the event, you may have believed there was a backlash against "digital" marketing in the industry. In actuality, the truth was more nuanced. Nobody truly believed it to be a bad thing, more that certain elements of it have their importance overstated, and that it shouldn't be relied on as a saviour in every scenario. Context, tactics, and audience both matter tremendously.
"Don't put all of your eggs in one digital basket, you still need to look at a multi-channel strategy that includes offline activity too. Social media, pay per click, and apps are great, but they can't take the whole weight of your marketing and branding needs."
Torin Douglas | Journalist and Media Commentator


5. Data science comes in house
An invigorating talk on the marketing teams of tomorrow sparked a conversation that we will pick up on in the coming days, but a landmark moment was highlighted. Due to the blossoming of performance-related data surrounding marketing activity, the relationship with senior figures at the business - who live with an eye on the bottom line - has changed. This trend is set to continue, but it can be expedited with the right hires in your organisation.
"Marketers are now able to prove the impact of their campaigns, and it's totally changed the relationship we have with finance departments. We're able to go into discussions armed with evidence of the value our work brings. The next step is finding the people who can extract insights from that data that empower us to consistently improve on those results."
Hilary Cross | Director of Strategy and Engagement, British Council


6. Data without critical thought is dangerous
One of the most entertaining and thought-provoking talks took a look at how following data blindly without any checks in place can lead to some spectacularly bad decisions. Examples such as the ill-fated, breakfast drink Pepsi AM were shared, along with the data that initially suggested they were a good idea. This was followed by a dissection of the biases that cause us to double-down on poor decisions.
"When you think you are being clever, strategic and led by the data, you are in fact still a slave to your biology and a whole series of cognitive biases – mental shortcuts - that affect all of your decision making. You might think you're less biased than others, but as all of this happens unconsciously, how would you know? All you can do is surround yourself with as many diverse people as possible and engage in some 'functional conflict' to arrive at a more balanced decision."
Emily Shelley | Managing Director, Sticky Content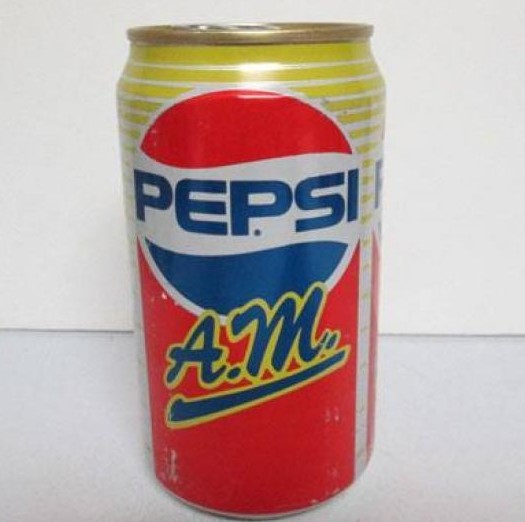 Pepsi for breakfast? No, me neither.


7. Small-scale AI is where to look for changes
We've written before about the importance of looking at what's truly possible with artificial intelligence, and not getting swept away by hyperbolic talk of flying robots and terminators. This insight on where we will actually notice change in the shorter term was one that really got us thinking.
"We hear a lot about the massive things people like IBM Watson are doing with AI at scale to solve giant problems by assessing vast quantities of data, and that's great. But I think a lot of us can really benefit from looking at little machine learning. Smaller programs that solve more everyday tasks such as writing an email subject line, where anyone can see results immediately. This is an area where AI will come to life in a more relevant way for far more people."
Ruth Mortimer | Managing Partner, eConsultancy


8. The pound is changing, be ready to react
Any UK business that has international activity or competitors cannot afford to ignore the fluctuations in the pound's value over the last two years. This will mean different things to different marketers, but a contingency plan must be in place to deal with how currency changes may affect your audience, product, or paid strategy.
"A weak pound over the last 12 months has meant that international advertisers are winning 12% more ad bidding auctions due to the 7% decrease in CPC. But this highlights the importance of integrating a wider approach. PPC alone can't grow your brand as it only captures people already aware and interested in your services or company. Expanding how you are reaching your audience will build awareness among new customers, find new groups, and expand your marketplace. The key is to test which channels are delivering results."
Hannah Kimuyu | Director of Paid Media, Greenlight Digital
What's the next step?
If making smart changes to your spend or making operational efficiencies is a priority to you, start a conversation with Infinity today to see how your business would benefit from call tracking.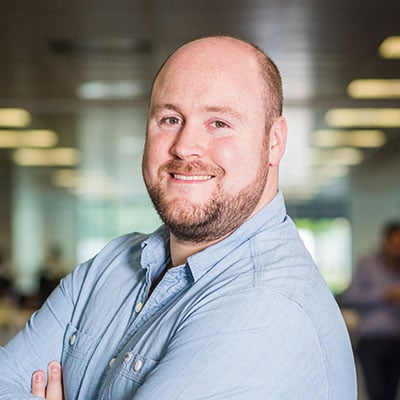 Product Marketing Manager
Andy has spent years obsessively analyzing B2B and B2C digital marketing campaigns and technology. Outside of his family, his main loves are Woking FC, his Xbox and his National Trust membership.
Recent posts
31 May 2023 in Digital Marketing

The importance of call centre agent coaching

25 May 2023 in Interviews

Insights & Impact Ep.5: Reducing Average Handling Times (AHT)

24 May 2023 in Interviews

May Hubdate: Your Hub just got better, here's how…
Subscribe to our newsletter *Required field